British cult hit Trainspotting is getting an update from today (March 17), by which we mean its sequel T2 is opening in U.S. theaters.
Last time we checked, it was 1996, and Renton (Ewan McGregor) was living it more than a little large in Edinburgh with pals Begbie (Robert Carlyle), Spud (Ewen Bremner), and Sickboy (Jonny Lee Miller).
We'd be lying if we said we haven't wondered what's become of them in the intervening years. Has Renton managed to stay clean? What did Spud do with that cash? Has Sickboy still got that bleached crop? Or Begbie that fetching 'tache? Are any of them alive, even? T2 looks set to answer all that.
The sequel got us thinking about other movies we loved that left questions unanswered and still keep us guessing at loose threads. Below are ten of the best:
Edward Scissorhands (1991)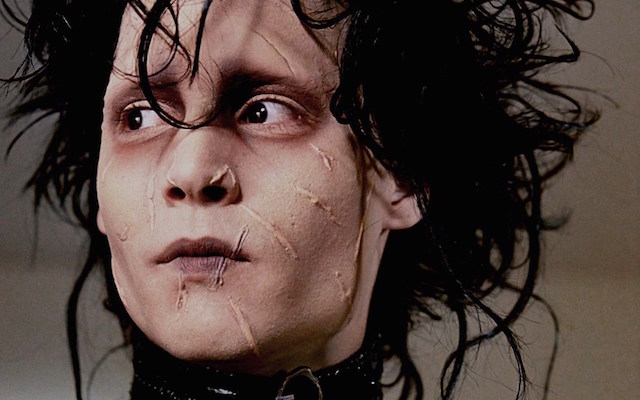 We're not sure Johnny Depp will fit into that leather costume, but there've been rumblings for a while now that there should be an update to the beloved fantasy classic. Winona Ryder's character Kim, "aged up" in the final scene of the film, may admit she's not seen Edward in "decades," but he's still out there somewhere, isn't he? Trimming hedges or carving ice sculptures, what with being immortal and everything. Director Tim Burton, however, isn't keen. "[Movies] are very singular things," he told Entertainment Weekly recently.
Unbreakable (2000)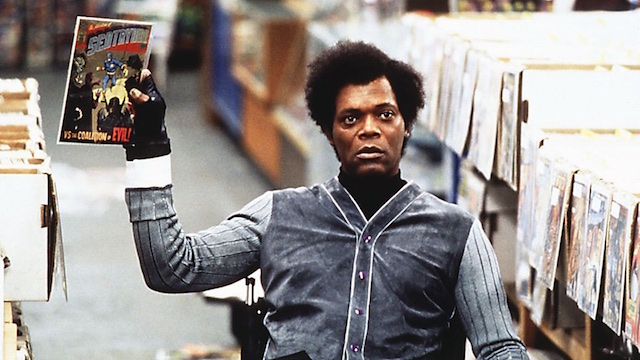 M. Night Shyamalan's box office-busting tale of a real-life superhero and villain ends on a note of uncertainty, unsurprising given he's often described as the master of suspense. The stage was set for a colossal showdown between Bruce Willis and Samuel L. Jackson, but a sequel somehow never materialized.
Withnail & I (1987)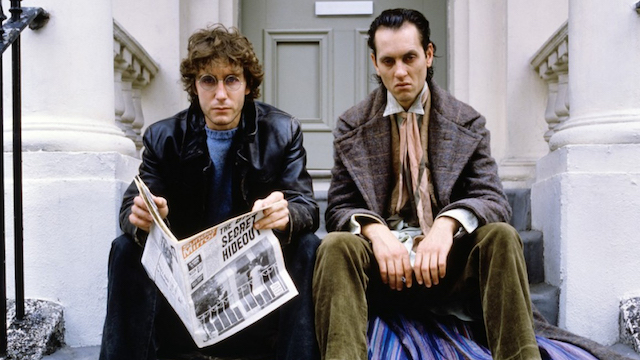 Things didn't look too great for poor old Withnail (Richard E. Grant) when this slice of 1960s London life finished, but "I" (Paul McGann) was about to set the acting world alight. Uncle Monty (Richard Griffiths) may no longer be with us, but we reckon there's enough in those two characters to get an update.
Mystery Men (1999)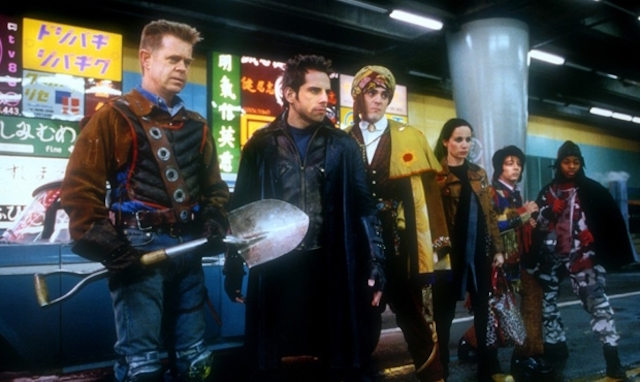 Released in 1999, this comedy film about superheroes with the worst powers imaginable was ahead of its time — and, arguably, a little too far ahead of the market. We weren't inundated by superhero movies at that point, and, despite some on-point jokes and brilliant satire, it didn't quite hit the mark. We can't help but feel that in 2017, however, a follow-up would be lapped up. If Zoolander can make a comeback, then perhaps Mr. Furious (Ben Stiller), Captain Fantastic (Greg Kinnear), The Bowler (Janeane Garofalo), The Shoveler (William H. Macy) and The Blue Raja (Hank Azaria) can return to riff on the modern superhero epics currently dominating theaters.
Inside Man (2006)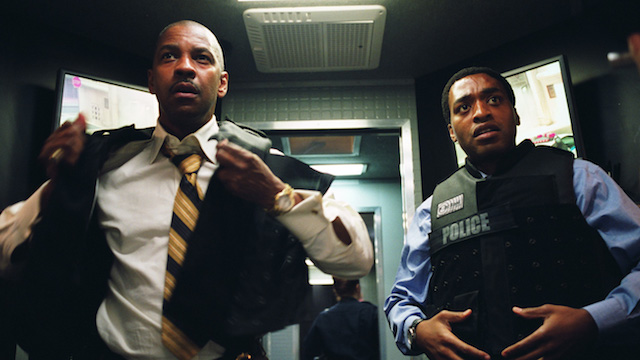 At last count, Ocean's Eleven got TWO sequels and an all-female reboot, while this underrated heist movie remains an only child. Starring Denzel Washington, Chiwetel Ejiofor, Jodie Foster, and Clive Owen, this slick thriller from director Spike Lee centers on an elaborate Wall Street bank heist over a 24-hour period. A sequel was announced, but by 2011 Lee confirmed he hadn't been able to secure funding to get it made. A real shame, if you ask us.
Toy Story 3 (2010)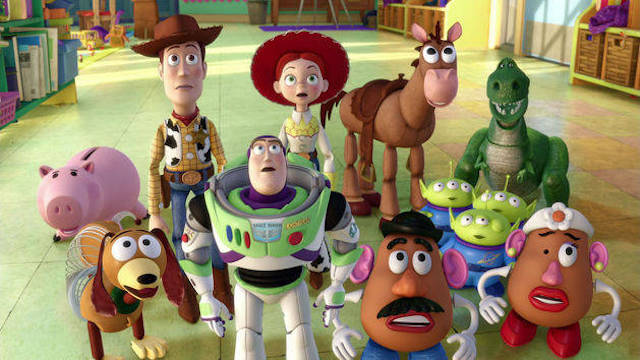 Okay okay okay. So this one's a bit of a cop-out, because this 2010 outing for Woody, Buzz, and pals was already the second sequel (threequel?) to the original 1995 animated movie. But a follow-up has been in the works for some time now, with Tom Hanks even telling Graham Norton it would definitely, absolutely be happening. Soon. Hrrng. For us, it can't come too quickly.
Human Traffic (1999)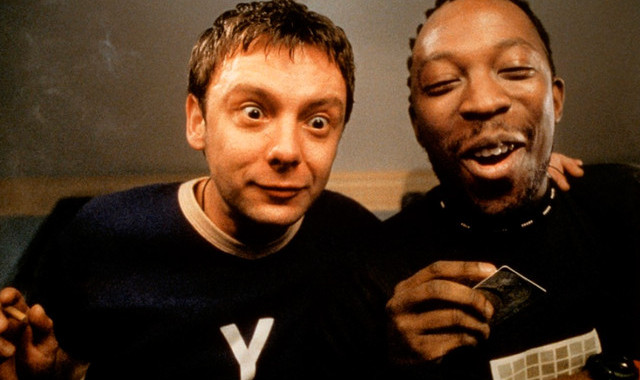 Another cult 1990s British film, this, with almost as many people hankering after an update as fans of Trainspotting. Set over the course of a drug-fuelled weekend in Cardiff, it featured early roles for John Simm (Life on Mars), Shaun Parkes (Doctor Who), and Andrew Lincoln (The Walking Dead). Another one of its stars, Danny Dyer, hinted last year a sequel might be in the works — but we're still holding our breaths.
Clueless (1995)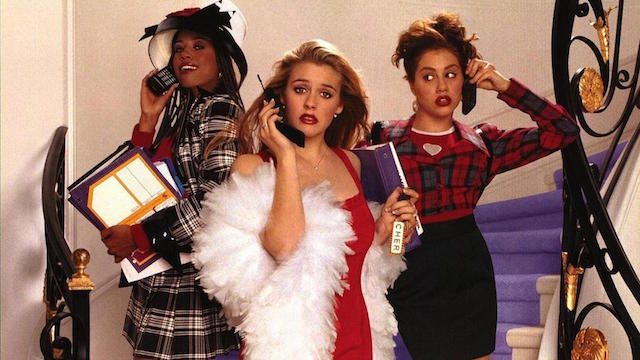 Aw, come on. Need we say more? Who doesn't want to see more of Valley Girls Cher (Alicia Silverstone) and Dionne (Stacey Dash)? Brittany Murphy, who played ugly duckling Tai, is sadly no longer with us, but we'd love to see how the girls got on at college, or as soccer moms. Like, totally. It's been over 20 years since the original came out, and we're still quoting it and using it as a source of fashion inspiration.
Inception (2010)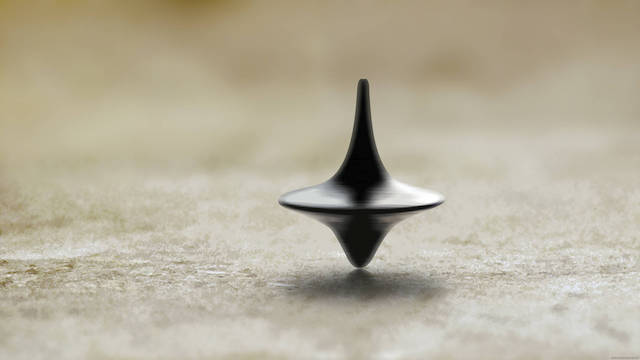 As soon as the credits started rolling on this one, we wanted to go back to the beginning and watch it all over again. Director Christopher Nolan crafted a beautiful world, not to mention populating it with beautiful people like Leonardo DiCaprio, Tom Hardy, Joseph Gordon-Levitt, Cillian Murphy, and Ellen Page. That final scene left us wondering if the whole thing was a dream, and we just need some closure.
Wayne's World (1992)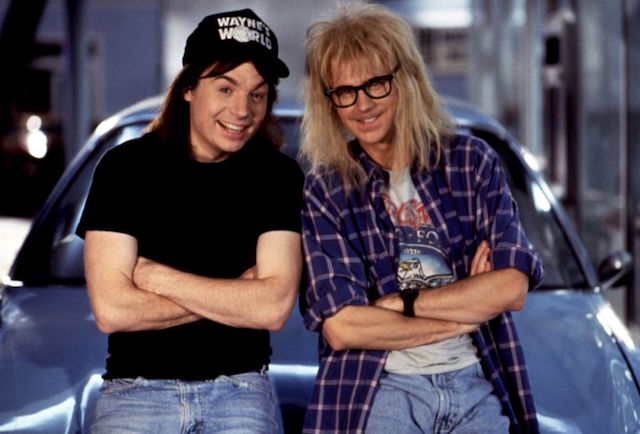 The success of this SNL spin-off was such that it got a sequel almost immediately, imaginatively called Wayne's World 2. As sequels go, it was fine — but didn't do anything the first movie hadn't already done. Is it too much to ask for a third outing for Wayne and Garth? But this time, they'd be 25 years older. What would the basement broadcasters be doing in the world of YouTube and Twitter?
…And then, for bonus marks, a list of movies that should NEVER, ever, be touched – and why:
Who Framed Roger Rabbit (1988)
No. Just no. There's been talk of a possible sequel, and Star Wars director J.J. Abrams even admitted he'd once worked on an outline for one, but the original animated characters meets live-action film can't be topped. And besides, without the late, great Bob Hoskins, who died in 2014, the whole thing is unthinkable anyway.
Galaxy Quest (1999)
A sequel to this cult sci-fi comedy almost saw the light of day, according to one of its stars Sam Rockwell. Plans were scuppered by another untimely death: this time that of Alan Rickman in 2016.
ET (1982)
Absolutely not. Uh uh. We forbid it.
Which movies would you love to see get a sequel? 
Read More
Filed Under: