On Sunday (February 12), the winners of the 70th British Academy of Film and Television Academy (BAFTA) Awards will be revealed in a glittering ceremony hosted by Stephen Fry in London.
Some of Anglo's favorite stars like Emily Blunt, Hugh Grant, and Dev Patel will be taking to the red carpet, and you can watch LIVE on BBC America at 8/7c.
Here's a trailer for what's in store:
The BAFTAs are much more than just an awards ceremony in their own right. In attendance will be stars such as Casey Affleck, Emma Stone, and Ryan Gosling, all tipped for Oscars glory, and all of them aware that a BAFTA win is often an indicator that a gold statuette will be next. But how true is that, really?
The BAFTAs certainly have all the hallmarks of Hollywood's annual gongfest. For one, it's equally prestigious. Held in London's famous Royal Albert Hall, it attracts all the great and good from the British and Hollywood film industries, though it's fair to say the smiles on their faces are a little more strained thanks to the chilly London weather.
The BAFTAs also take place just two weeks before the Academy Awards, though that wasn't always the case. The British film awards used to be handed out some time after the Oscars, until in 2001 they were moved to mid February, making them closer to the big event than the Golden Globes, and the prestigious Screen Actors Guild (SAG), Producers Guild of America (PGA) and Directors Guild of America (DGA) Awards combined.
So close, in fact, it's reasonable to assume what happens there has some bearing on the Academy judges' decisions: BAFTA nominations are routinely announced a few days before voting closes for the Oscar nominations, and the winners revealed the day before final voting for the Oscars opens.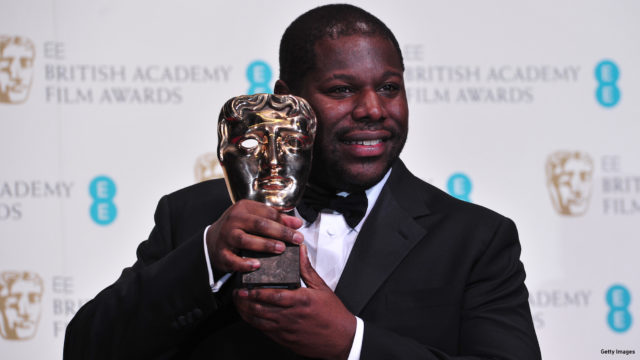 That could, of course, go both ways. An Academy judge might feel a particular talent has been either over-praised or hard-done by the British Academy, and vote accordingly.
But bear in mind the two Academies share roughly 500 members, all of whom are eligible to vote for both awards ceremonies. That must mean they vote for the same films each year, surely?
Well, not quite. Ultimately, they're separate entities, and to have one blindly follow the other would be pretty pointless. Accordingly, since 2001, when the BAFTAs was moved to the earlier slot, they've predicted the Best Picture eight times out of a possible 16: Best Film BAFTA award-winning films Gladiator (2001), The Lord of the Rings: The Return of the King (2004), Slumdog Millionaire (2009), The Hurt Locker (2010), The King's Speech (2011), The Artist (2012), Argo (2013) and 12 Years a Slave (2014) all went on to win the Best Picture Oscar.
In recent years, BAFTA has moved away from its reputation as an Oscar oracle: Last year, for instance, they went with The Revenant over eventual Oscar winner Spotlight, and in 2015 they opted for Boyhood over Academy favorite Birdman.
When it comes to the Best Lead Actor and Actress awards, however, the BAFTAs tend to be a little more in line with their American counterpart. Since 2001, they've predicted the Best Lead Actor award nine times out of a possible 16. Their hit rate for Best Lead Actress is slightly higher, having predicted the Oscar winner 11 times out of a possible 16.
So BAFTA doesn't always get it "right" when it comes to honoring stars who go on to win the Oscars. Three years ago they didn't even nominate the eventual Best Actor and Best Supporting Actor winners, Matthew McConaughey and Jared Leto for Dallas Buyers Club.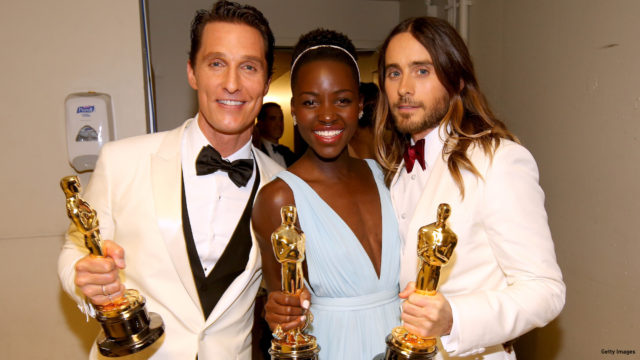 They do, however, read the signs a little better when it comes to a close race between nominees. BAFTA was the only group to anticipate Alan Arkin's win in 2007 as Best Supporting Actor in Little Miss Sunshine, and the Best Supporting Actress Oscar nod Tilda Swinton received in 2008 for Michael Clayton.
According to Fivethirtyeight, those stats mean the BAFTAs come fourth in a table of predictors, two places above the Golden Globes — but behind the DGA, PGA, and SAG Awards respectively.
Part of the reason for this is, of course, the fact the BAFTAs are British. Some have argued that this makes them more sensible, as in 2006 when it awarded Best Film to Brokeback Mountain over Crash, which went on to win the Best Picture Oscar.
More likely, however, is that they tend to favor British and international films. This is most often seen in a close race between nominees, when the judges side with the British contender: in 2011, for example, Helena Bonham Carter won Best Supporting Actress for The King's Speech over eventual Oscar-winner Melissa Leo, and in 2014 Chiwetel Ejiofor won Best Actor over Matthew McConaughey for 12 Years a Slave.
Some of the anomalies in the Best Film category can also be explained by this British bias. Winners are more likely to be foreign (in 2003, for instance, The Pianist nabbed lead actor Adrien Brody a little gold man, but as a European film was unlikely to win the top Oscar) or peculiarly British (The Queen in 2007, or Atonement in 2008).
This means it's likely I, Daniel Blake, Ken Loach's excoriating look at the British welfare system that won last year's Palme d'Or at the Cannes Film Festival, is likely to be a big winner at the BAFTAs this year, despite being ignored by the Academy.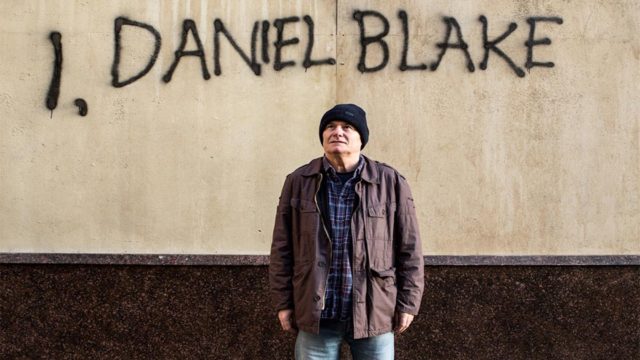 It might also mean Hugh Grant will win a BAFTA for the first time since 1995, when he won Best Actor for Four Weddings and a Funeral over, implausibly, John Travolta in Pulp Fiction, or Lion star Dev Patel might win his first BAFTA since being nominated in 2009 for his role in Slumdog Millionaire.
Aaron Taylor-Johnson, who was a surprise winner at the Golden Globes for his role in Nocturnal Animals, might pip Oscar favorite Mahershala Ali to Best Supporting Actor, or Naomie Harris might beat Viola Davis to the coveted Best Supporting Actress trophy.
It's all to play for. And whether BAFTA's choices eventually mirror the Oscars or not, they're sure to honor some of the most interesting and thought-provoking films of 2016.
The BAFTAs are live on BBC America this Sunday 12 February at 8/7c. @Anglophenia and Anglo host Maude Garrett (@maudegarrett) will be live-tweeting the whole event.
Read More
Filed Under: