Sherlock star Mark Gatiss has a habit of turning up when least expected, but you'd be forgiven for not spotting him in the episode of period drama Taboo that aired last night (January 17).
Not because his role was brief, mind you, but because he was almost unrecognizable. Wearing a fat suit, prosthetics and heavy makeup, Gatiss plays the port-loving Prince Regent, who, in 1814 when the drama is set, was effectively in charge of Britain's empire while his father King George III was indisposed on account of mental illness.
Don't believe it was him? Well, here he is relaxing at home in one of his London palaces: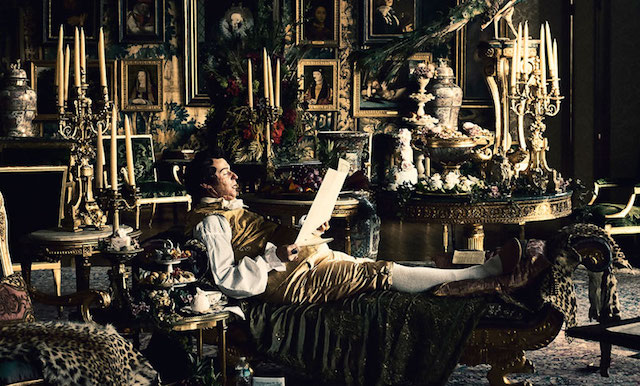 Let's see that up close: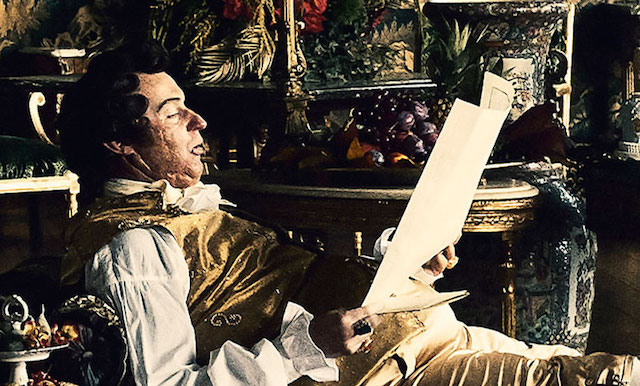 Mycroft? Is that really you?
The Sherlock star isn't the only actor to portray the bungling prince — memorably, the part was once played by Anglo favorite Hugh Laurie in 1980's BBC sitcom Blackadder. But Gatiss's portrayal is surely a little more realistic.
Taboo stars Tom Hardy as the blunt-talking James Delaney, who returns to nineteenth-century London after the death of his father to lay claim to his inheritance, an inlet known as "Nootka Sound," on the west coast of Vancouver Island.
At the time, this small piece of land was at the center of a trade war between Britain and the newly independent America — a transatlantic dispute depicted in Taboo by an impressively transatlantic cast.
Game of Thrones' alumni Jonathan Pryce and Oona Chaplin play the chairman of the East India Company and James's mysterious sister, Zilpha, respectively, with other notable cast members including Run Lola Run's Franka Potente, House of Cards' Michael Kelly, Boardwalk Empire's Stephen Graham, plus the delightfully monikered British rapper, Scroobius Pip.
After a slow start, the period drama is shaping up to be a gripping story of rebellion, slavery, and espionage, with a big mystery slowly unfolding at the heart of it.
Did you spot Mark Gatiss in disguise?
Read More
Filed Under: