We already told you about Urban Myths, a new U.K. comedy series that'll feature one of the late, great Carrie Fisher's final on-screen performances.
Exciting as that prospect is, it's not the first time this show has come to the world's attention. Last year it was announced one of the real-life celebrities featured in the series would be King of Pop Michael Jackson, and playing him would be everyone's favorite Shakespeare (unless you count actual Shakespeare, of course), Joseph Fiennes.
Wait. What?
Let's take a look at his photo again: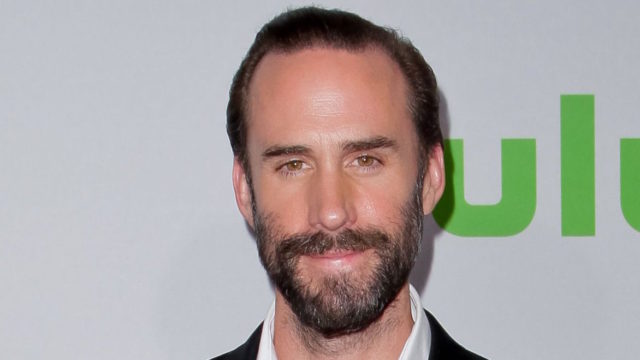 Hmm. We don't want to take sides here, but it is hard to see the resemblance.
In all fairness though, very few people look like Michael Jackson, what with his surgeries, his unusual attire, and the effects of a skin disorder called vitiligo. Not only that, but wonders can be performed with CGI and make-up: Remember 2007 biopic I'm Not There, in which Cate Blanchett managed to pull off playing Bob Dylan?
The casting of a white actor to play a black man is nevertheless controversial. Aside from the wider debate about "whitewashing", Jackson himself in 1993 told Oprah Winfrey it'd be "horrifying" if a white person ever played him on screen, leading many of his fans to take issue with Fiennes's casting.
They weren't the only ones left unconvinced:
Wait wait wait. Joseph Fiennes is playing MJ? This wasn't a joke?

— This Is Rochelle (@RR416) January 27, 2016
Congratulations to noted African-American actor Joseph Fiennes on being cast as Michael Jackson…

— Scott Mendelson (@ScottMendelson) January 27, 2016
The world's reaction to Joseph Fiennes playing Michael Jackson pic.twitter.com/EGLKYSETIO

— AL (@MissSchliez) January 27, 2016
The resulting fury prompted some people to refer to the "black Bond" debate:
Joseph Fiennes can play Michael Jackson. (A real person). But Idris can't play James Bond (a fake spy for a fake agency)? Cool, cool, cool.

— Prentice Penny (@The_A_Prentice) January 27, 2016
The episode in question details a supposed cross-country journey embarked upon by Michael, Elizabeth Taylor, and Marlon Brando after the 9/11 attacks, an urban legend so famous the author Zadie Smith penned a short story about it.
There's only one issue with the tall tale, and that's that it isn't true. But, like most people seeking to depict the elusive star, the show's producers have chosen not to let facts get in the way of a good story.
The series is in fact a series of one-off comedies, featuring "Cary Grant" (Mad Dogs' Ben Chaplin), "Muhammad Ali" (Kidulthood's Noel Clarke), "Samuel Beckett" (Shameless's David Threlfall), and "Bob Dylan" (Ray Donovan's Eddie Marsan) having tea with a couple in north London.
Joseph himself was a little bemused by the attention, claiming he was "shocked" when he was first cast.
"I felt this was a wonderful challenge," he told AFPTV in Rome last year. "I read the script and it's very funny. It's a satire, it's just a 20-minute satire. It's a sketch about a story that could have been a legend or could have been true. So we'll see what the audience make of it."
That moment came last night (January 10), when Sky Arts released the series' first trailer and gave us our first glimpse at Joseph-as-Jackson. We don't know if it's "horrifying," but it certainly made us cringe: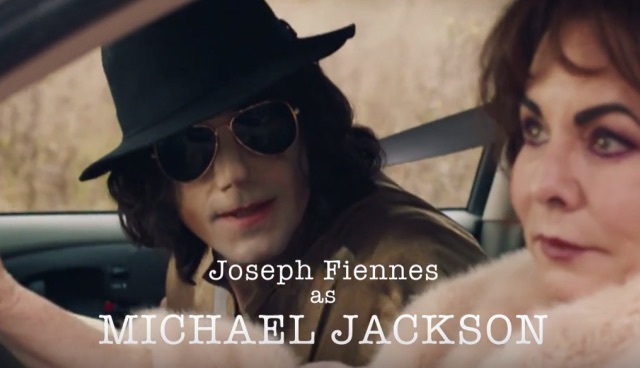 And again, this time with a close-up on that nose: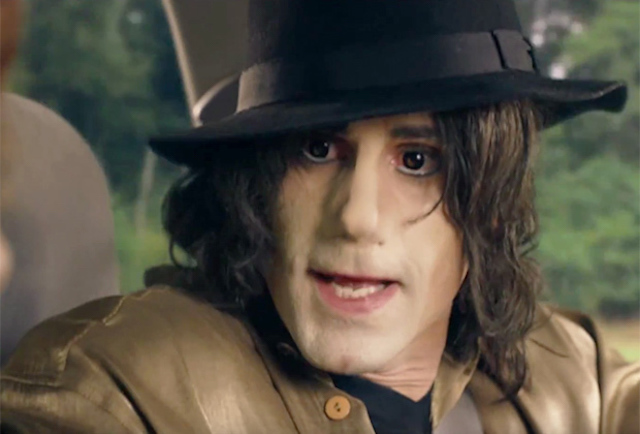 Can you see the resemblance?
Watch what Denzel Washington and Usher had to say about BAFTA's new diversity rule.
Read More
Filed Under: