Once upon a time you could hear the words "music festival" and picture a muddy field filled with revelers, placards hailing peace and love, and hippies selling tie-dye shirts out of their VW Micro Bus.
Nowadays, however, they're big business. Festivals such as Coachella, Glastonbury and South by Southwest attract visitors in the hundreds of thousands, and, though they try to maintain that hippie ethos at a micro level, the slow creep of corporatization is visible in the sponsors and largely interchangeable lineups.
The world, however, is a big place, and full of smaller music festivals catering to all sorts of subcultures and people with eclectic tastes. Perhaps you're after a more chilled out experience, or a festival with added adventure. Or maybe you'd prefer the usual electronic or indie fare replaced by a K-Pop extravaganza.
Trust us — there's a festival out there for whatever you're after. Below is a list of ten of the most unique music festivals from around the world to suit every possible mood.
Mood: Adventurous
Festival: Underwater Music Festival
All together now: "I'd like to be / Under the sea…". For over 30 years now, snorkelers and scuba divers have been able to enjoy Florida Keys' annual Underwater Music Festival, where a local radio station pipes tunes into a pristine marine sanctuary for the enjoyment of all those submerged. As well as the unique undersea experience, the festival has a serious purpose (or should we say "porpoise"?): festival-goers are given valuable insights into preserving the Keys' rich coral reef ecosystem.
Mood: Unorthodox
Festival: Wave-Gotik-Treffen
Every year in June, the city of Leipzig in Germany is overrun by goth and steampunk enthusiasts, there for the gothic delights of the Wave-Gotik-Treffen. Cyberpunk music, pagan rituals, Viking re-enactments, and medieval markets are the order of the day, but the star event is the Victorian Picnic, when attendees get dressed up in full garb and enjoy a genteel lunch under the sun.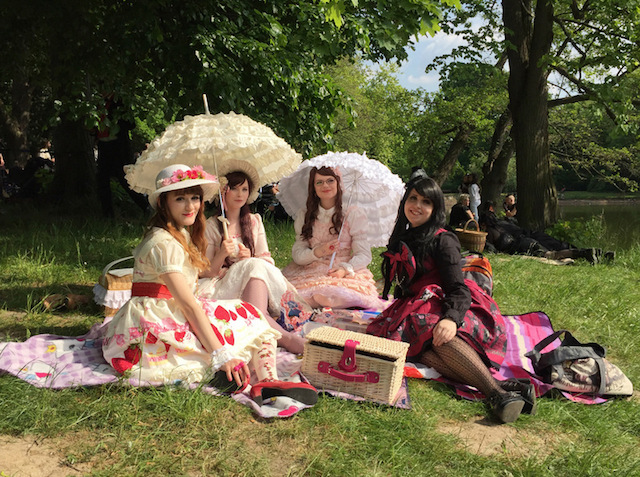 Mood: Experimental

Festival: Clockenflap
Acts such as Taiwanese singer-songwriter Cheer Chen, Tokyo J-Rock band Sekai no Owari, or chart-topping South Korean indie band hyukoh don't always make it big in the U.S., so grab your chance to hear some of the very best at Clockenflap. The outdoor arts festival returns this year to Hong Kong's Victoria Harbour for the tenth time, with three days of eclectic music set against that famous city skyline.
Mood: Chilled
Festival: Snowbombing
Okay, so maybe this isn't what you had in mind when you read the word "chilled." But Snowbombing, held 8497 ft above sea level in Austria every April, manages to combine frozen precipitation with a festival vibe. The premise is simple: ski during the day and watch big-name EDM, indie and rock acts by night. Or do both at the same time (within reason).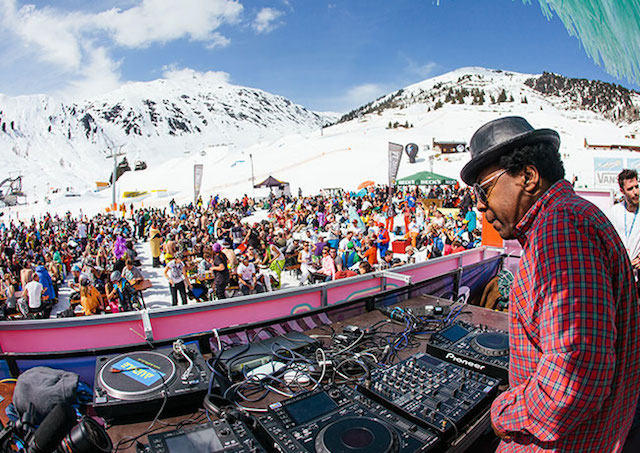 Mood: Twee
Festival: Ukulele Festival of Great Britain
Held every June in Cheltenham in the beautiful Cotswolds area of England, the Ukulele Festival of Great Britain celebrates all things uke, with performances, workshops and even a Big Busk, in which hundreds if not thousands of performers play together.
Mood: Wide Awake
Festival: Secret Solstice
For those of us in the northern hemisphere, June ushers in the longest day of the year. But in arctic Iceland, the month means 24 hours of non-stop sun. And what does non-stop sun mean? A non-stop party, that's what. Only in its fourth year, Secret Solstice has already placed itself firmly on the map of weird music festivals, with big-name rock, pop and dance acts performing in the same bright light at 2am as at 2pm.
Mood: Laidback Rebellion
Festival: Secret Solstice Festival
Just because you're into music by acts like Iggy Pop, Bad Religion and Pennywise doesn't mean you always want to get down and dirty in the mosh pit. You might prefer a spot of bowling. If that's you, then this three-day punk rock extravaganza held every May in Vegas will be right up your (bowling) alley.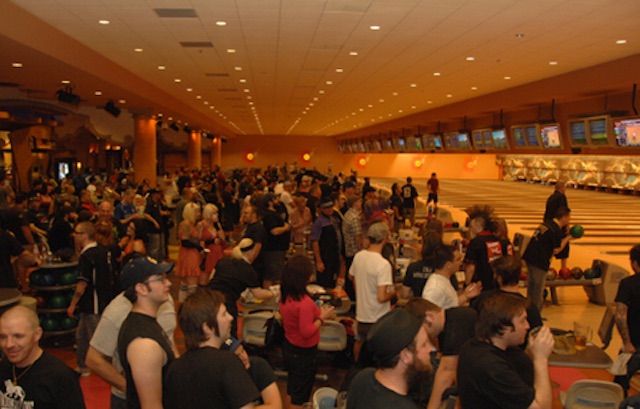 Mood: Otherworldly
Festival: Into the Valley
Into the Valley isn't just a name; it serves as directions to this intriguing festival too. Having taken place for the past two years in an abandoned limestone quarry in the middle of a forest in Sweden, in 2017 it moves to the sunken prison of Rummu in Estonia, just outside Tallinn. Expect a mix of big-name DJs and little-known Scandinavian electro acts, and an unearthly feel thanks to the unique venue.
Mood: Inclusive
Festival: Rainforest World Music Festival
You've not lived until you've seen an Irish folk band perform in the Borneo jungle. All of world music, from throat singers to Cajun bands, African tribes to Asian instrumentalists, is represented at the annual Rainforest World Music Festival held in the Sarawak Cultural Village in Malaysia — a "living" museum run by the local government to educate visitors about the Sarawak way of life.
Mood: Fancy
Festival: Cartagena International Music Festival 
Who says music festivals can't be classy? Every January, over 20,000 classical music enthusiasts descend upon the picturesque coastal city of Cartagena, Colombia, for the annual Cartagena International Music Festival, filling the city's churches, plazas and theaters to watch world-class orchestras play pop-up concerts. Just make sure you take your tux.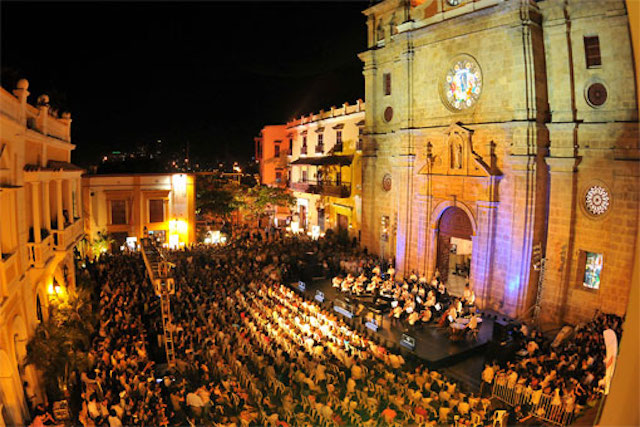 Read More
Filed Under: