There once was a time when FBI agent Clarice Starling wanted to get into Anthony Hopkins' mind, but the tables have well and truly turned in the new film Solace.
The Silence of the Lambs star plays D. John Clancy, a retired FBI agent who possesses psychic powers and, like all good cats in a cat-and-mouse chase, is dealing with his own personal demons.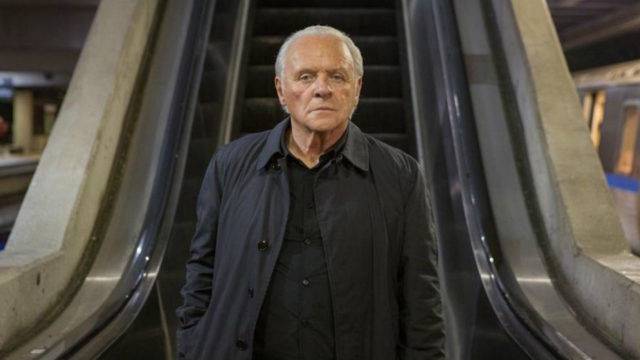 He's brought back into service by agents Joe Merriwether (The Walking Dead's Jeffrey Dean Morgan) and Katherine Cowles (Abbie Cornish from RoboCop and Sucker Punch), who are investigating some unfathomably gruesome murders.
So gruesome, in fact, that they might even remind you of 1995 gorefest Se7en, which wouldn't be a coincidence. Solace was in fact originally conceived as a sequel to the Morgan Freeman and Brad Pitt vehicle, but that idea was scrapped and a whole new feature was scripted instead. After a fair few twists and turns, it's finally ready for our screens, just 21 years later.
The murders aren't being committed by a sin-crazed serial killer in this one, though. Nope — they're the work of one Charles Ambrose, a fellow psychic on a mission played by Colin Farrell.
Cue a gripping pursuit and mind games galore, until Clancy realizes his abilities are no match for Ambrose's vastly superior powers:
Solace opens in theaters in the U.S. on December 16, 2016.
Do you see this movie featuring in your future?
Read More
Filed Under: