Okay, the above headline may not have the same ring as Three Men and a Baby, but seeing Dr. John Watson with his new baby and best friend, "Uncle" Sherlock, makes us go there.
We have a sneaky feeling Sherlock Holmes, played by Benedict Cumberbatch, may not be so keen on the familial title, him being so particular about details, but we will take liberties this time around until full details are released for the forthcoming season, premiering in the U.K. and U.S. on January 1, 2017.
Actually, you can tell us, what's on Sherlock's mind in the family portrait with John (Martin Freeman) and his wife Mary (Amanda Abbington) below: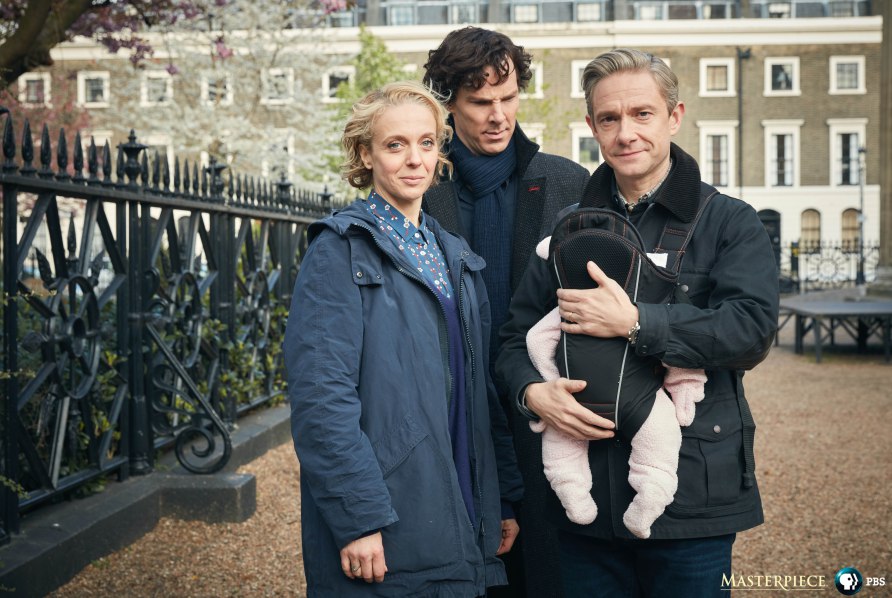 This baby isn't the only new addition to Sherlock season four. As previously mentioned, Toby Jones is on deck to play a baddie. It's just not clear which bad guy he might be signed on for.
Are you picking up any clues: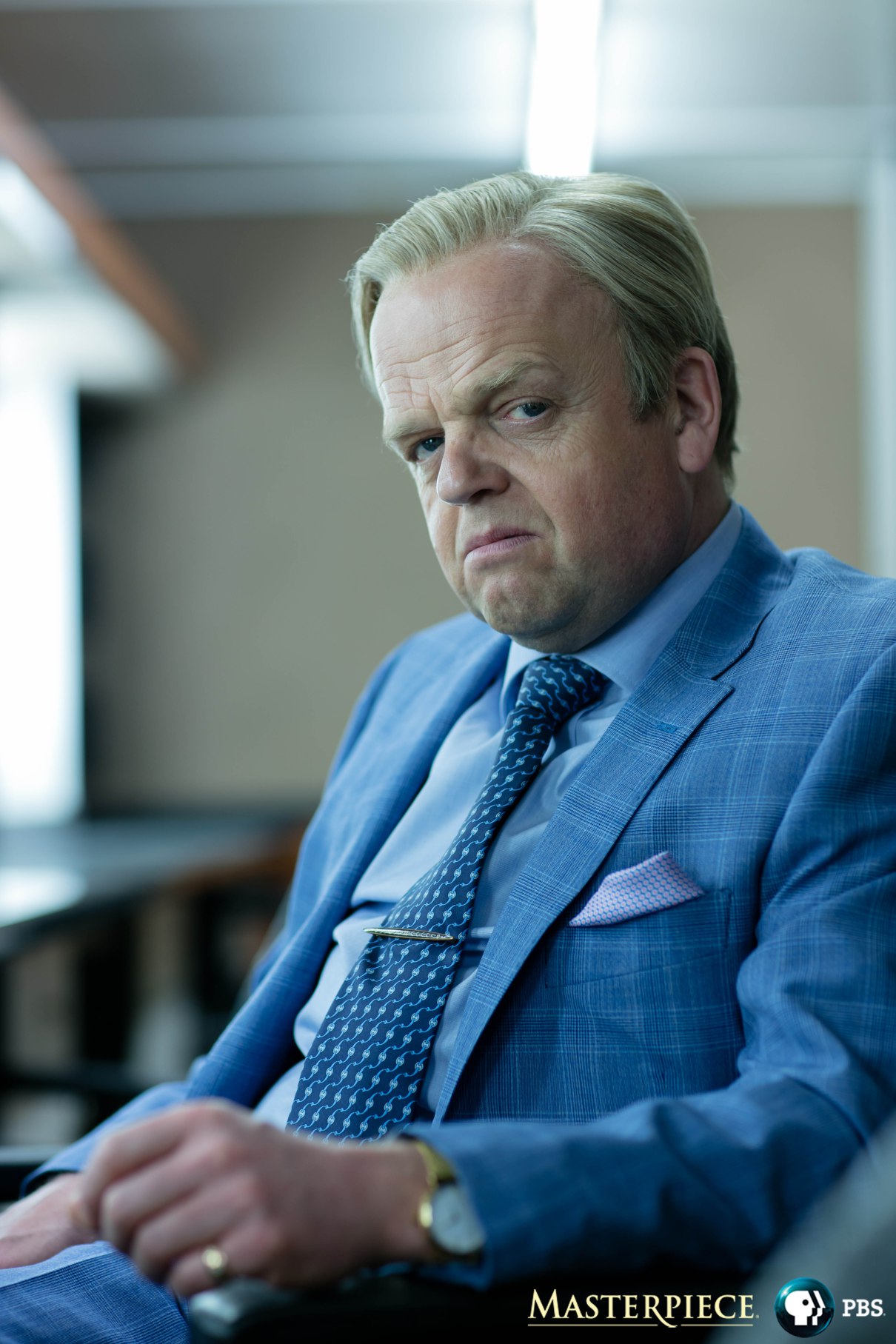 Okay, what jumps out at us is that Toby's character is wearing A LOT of blue (yep, Captain Obvious). But if we go back through author Sir Arthur Conan Doyle's original stories, there's no Man in Blue case or anything like that. Because that would be just too easy.
So, per usual, we will most likely have to wait until the January 1 premiere to see what exactly is going on and who is who.
And, to be honest, the not knowing makes it all the more fun.
But, in case you missed it, here's an earlier Anglo post outlining the season four episode titles and what they may predict.
For more first look photos go to the PBS Masterpiece Theatre Sherlock page.
Can you believe Sherlock season four is almost here!? 
Read More
Filed Under: