A film about a group of schoolboys applying to university wouldn't normally have the makings of a box office hit, but The History Boys, released ten years ago this month, proved otherwise. And with one of the charmers from the film, Samuel Barnett, starring in BBC America's original series Dirk Gently's Holistic Detective Agency (premiering tomorrow night at 9/8c), why not take a look back at the cast and where they are now?
The film was based on a play by Alan Bennett, the writer behind such classics as Talking Heads and The Madness of King George, not to mention recent hits like The Lady in the Van starring the magnificent Dame Maggie Smith.
Like that film, The History Boys provided unforgettable roles for actors at the top of the game: Richard Griffiths played Hector, the boys' favorite teacher despite his somewhat unsavory behavior, Stephen Campbell Moore the young English master not much older than the boys he is teaching, Clive Merrison as the ineffectual school principal, and Frances de la Tour as a kindly history teacher at the end of her career.
But what about the boys themselves? All eight actors were relative unknowns when they took to the stage of London's National Theatre, but by the time the play was adapted into a film, they looked set to be stars. Ten years on, we ask, did it work out?
1. Samuel Barnett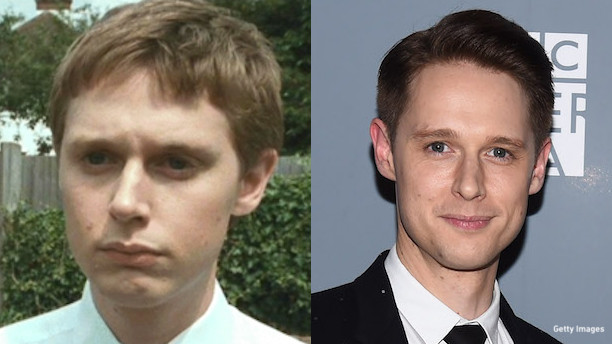 All the history boys made cameo appearances in 2015's The Lady in the Van, also directed by The History Boys' Nicholas Hytner, as a kind of in-joke; Samuel popped up briefly as Donald, an out-of-work actor, though the part could not be further from the truth.
Since playing Posner, the boy in love with fellow schoolboy Dakin, Samuel Barnett has gone on to become a familiar face on British telly, with roles in Beautiful People, Twenty Twelve, and Vicious, before crossing the pond to play the son of the second U.S. president in HBO's John Adams, and Renfield in Showtime's Penny Dreadful.
His next role, however, is his biggest one yet: he stars as time-traveling detective Dirk Gently in BBC AMERICA's series Dirk Gently's Holistic Detective Agency, premiering this Saturday (October 22) at 9/8c.
Here he is on his History Boys castmates:
2. Dominic Cooper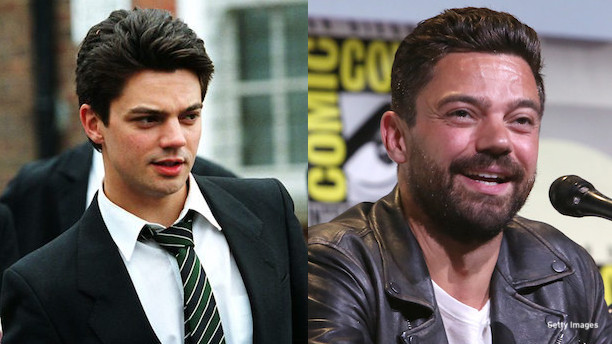 Cooper was the film's most obvious star as the oversexed charmer Dakin. Sure enough, he immediately made an impact in films such as Mamma Mia!, An Education, and Tamara Drewe, generally playing young bucks or cads not a million miles from his breakout role. In recent years, however, he's broadened his repertoire, playing Iron Man's dad, a photographer (My Week with Marilyn), and the murderous son of Saddam Hussein (The Devil's Double), and now the lead in AMC's Preacher.
In The Lady in the Van, Cooper played a theater actor, a profession he's returned to in The Libertine, a play currently on in London's West End where he can be seen as the dastardly and distinctly Dakin-like Earl of Rochester.
3. James Corden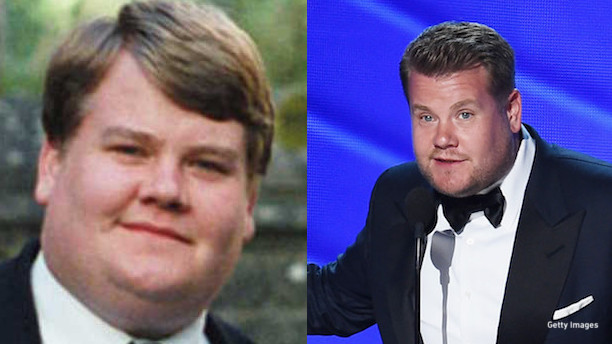 Ten years ago nobody would have predicted class clown Timms, a.k.a. James Corden, would eventually become as big a star as his former flatmate Dominic Cooper, except perhaps Dominic himself, who's recently gone on record to say his friend's success was inevitable.
And sure enough, no-one could accuse James of not capitalizing on the success of his first ever play: he had written the first season of award-winning sitcom Gavin & Stacey before the Broadway run was even over. Since then he's written and starred in TV shows like The Wrong Mans, presented game shows, turned up in Doctor Who, and taken the lead role in One Chance, a film about the unlikely winner of Britain's Got Talent Paul Potts, before finally making the move across the Atlantic to front his own late night talk show.
Well played, James, well played. Oh, and his cameo in The Lady in the Van was as a street trader.
4. Russell Tovey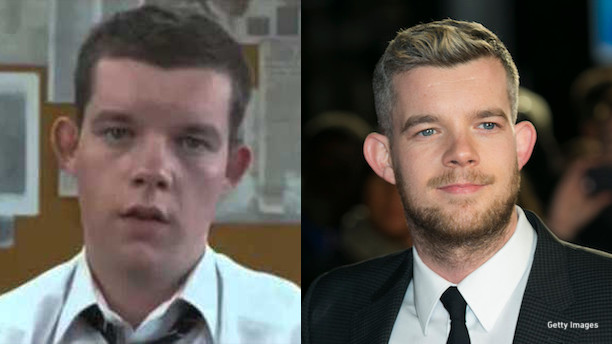 Russell Tovey's turn as the famously dimwitted Rudge catapulted the stage star into TV and film roles, most notably as the werewolf roommate in the original Being Human, the "him" of Him & Her, and series regular Kevin Matheson in Looking.
He's had a handful of film roles and continues to take theater roles, having recently starred in a Broadway production of A View from the Bridge, and an upcoming role in next year's production of Angels in America in the West End.
In The Lady in the Van he is credited as "young man with the earring."
5. Samuel Anderson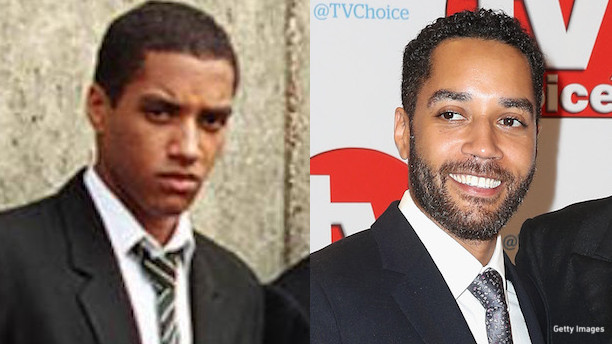 Until two years ago, we would have said Samuel Anderson, who played Crowther in The History Boys, was known mainly for his TV roles in the U.K. He was one of a number of the film's alumnae to appear in Gavin & Stacey, before playing characters in long-running British soap opera Emmerdale and supermarket sitcom Trollied.
Now though we know him as Danny Pink, playing opposite his Emmerdale co-star Jenna Coleman as Clara's colleague and eventual boyfriend in Doctor Who season eight. He turns up in The Lady in the Van as a Jehovah's Witness.
6. Jamie Parker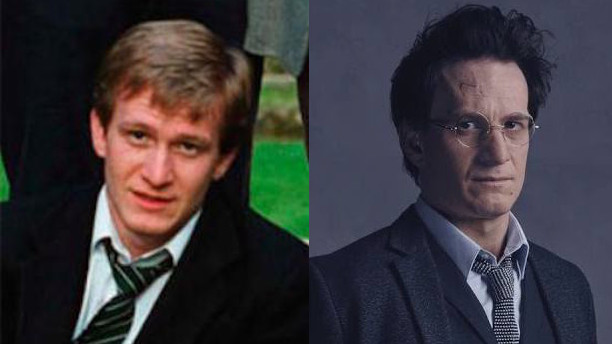 From piano-playing, devout Christian Scripps to… Harry Potter. Since starring in The History Boys, Jamie Parker has appeared in episodes of Wire in the Blood and Silent Witness, and played a Nazi in Valkyrie, the film starring Tom Cruise about the plot to assassinate Hitler. Watch The Lady in the Van carefully, and you'll spot him playing a realtor.
Other than that though, his career has remained firmly rooted on the stage, as we'd expect from a graduate of the Royal Academy of Dramatic Art (RADA). He's had starring roles at Shakespeare's Globe theater in London, as well as in productions of Cat on a Hot Tin Roof and Guys and Dolls. They were all leading up top the role of a lifetime, however: the grown-up Boy Who Lived in Harry Potter and the Cursed Child, currently playing to packed-out audiences in the West End.
7. Sacha Dhawan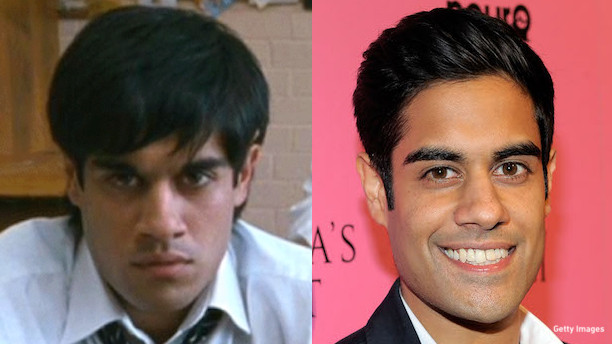 Another one of the history boys to make the leap stateside, Sacha Dhawan went from playing sharp-witted Muslim student Akhtar to getting roles in Outsourced and 24: Live Another Day.
In November 2013, Dhawan appeared as former director Waris Hussein in An Adventure in Space and Time, a docu-drama created as part of the 50th Anniversary celebrations for Doctor Who.
In The Lady in the Van he played Doctor Malik.
8. Andrew Knott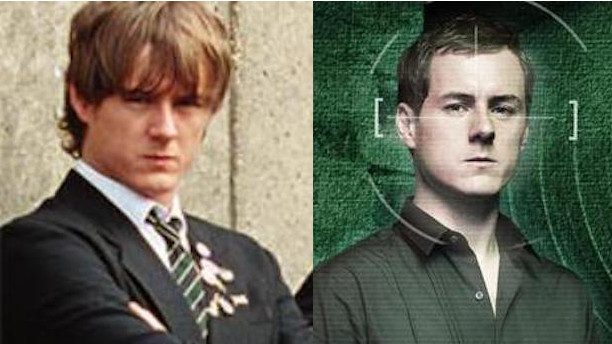 From The Secret Garden's Dickon to Gavin & Stacey's Dirtbox, child star Andrew Knott effectively grew up on screen.
Before appearing as Lockwood in The History Boys, he played Henry Green on British family drama Where The Heart Is from 1997 to 2001, and popped up in various roles on long-running hospital drama Casualty. He still turns up on British TV, from Spooks to Prey. Oh, and he played an ambulance driver in The Lady in The Van.
See More:
The Cast of 'The Full Monty': Where Are They Now?
The Cast of 'Coupling': Where Are They Now?
The Kids of 'Skins': Where Are They Now?
'Ab Fab' 23 Years Later: Where Are They Now?
Read More
Filed Under: