It's been a minute since we've done an Anglo fan favorite appreciation post. What better time than now to celebrate Colin Morgan with him starring in the new supernatural limited series The Living and the Dead, premiering on BBC America this coming Thursday, October 27 at 9/8c.
Morgan takes on the role of Nathan Appleby, a pioneering psychiatrist in Victorian England. He and his wife (Charlotte Spencer) return to the rural farming village Appleby grew up in. His homecoming is motivated by his mother's passing, but his family obligations are interrupted when he's introduced to an ailing young girl. The town believes she's haunted by a spirit but Appleby attempts to go the more textbook route.
BBCA personally invites you—yes, we're talking to you—to a Halloween week binge-a-thon of the spine-tingling limited series! PLUS: The entire series will be available to stream the next day on BBCAmerica.com and on the BBC America App.
In the mean time, let's revisit why we're just so keen on young Mr. Morgan:
1. He Plays Teen Angst So Well 
In the Doctor Who episode "Midnight," Morgan takes on the clad-in-black youth Jethro. He's too cool for school to sit with his parents. He actually seems to be annoyed with anyone in his presence and doesn't feel the need to hide his feelings. But he rises to the occasion when things get weird. He even calls the Doctor out for who ("what" to be more exact) he is:
2. He Hearts Dragons
Morgan and Merlin co-star Bradley James were asked about their favorite moments filming the mystical TV series. James gave his answer, which was a scene filmed in Wales. Morgan sat by his friend quietly supportive (another thing we love about him, he can share the spotlight). And then it was Morgan's turn to answer the question. He became quite animated talking about his passion for dragons:
3. He Has an Irish Brogue
You may have noticed in the above clip, Morgan is from Northern Ireland. We don't hear him out of character all that much, so it is a bit of fun to listen to him talk about Merlin using his native accent in the BBC One interview below:
4. He Helped Save a Spider From an Untimely Death
Morgan and his real-life friend and costar Bradley James found themselves head to head with a killer spider. Okay, maybe not killer, but very large. Morgan exclaims in the below, "How big was that spider!?" followed by a fit of laughter. But then he hops behind the camera to film James scoop up the spider and release the eight-legged visitor. Whew, once again the balance is restored to nature:
5. He Makes His Friends Laugh
You can already see a running theme here. Morgan and Bradley spend a lot of time together and appear to be a "package deal." Where you find one, you will find the other. We've seen Morgan be funny on screen, but he's just as entertaining off:
6. He Challenges Himself
Of course there's time for fun and games, but for the most part, Morgan is here to do a job. He talked to the Belfast Telegraph about what roles draw him in, saying, "I always look for the character that gets into your guts and tells you, 'You have to play this.' You have to be brave enough to let everything else go and let the character guide you. When I read a script, I look for that kind of pull."
Here he is as Nathan Appleby in The Living and the Dead:
7. He Makes Period Clothes Look Hot
Here's an advance look at Morgan as the good doctor in The Living and the Dead. Yes, he has a job to do. He's quite busy trying to figure out what is actually going on. A little girl's life may depend on it. But, as a side note, he looks darn good doing it: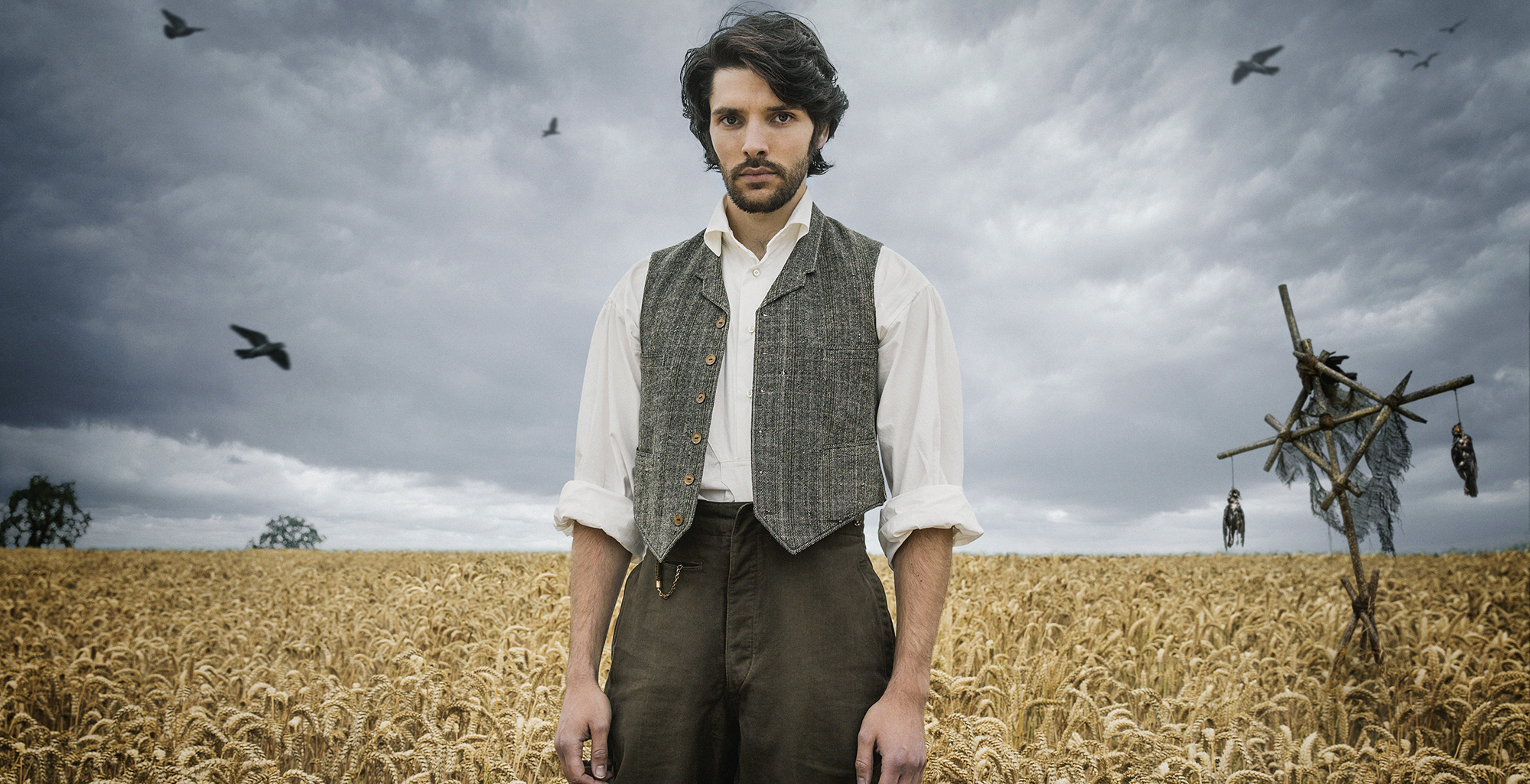 8. He Changes Things Up
When it was first announced Morgan would be starring in the AMC original Humans (also airing on BBCA) it was like, "Who is this guy?" Morgan had grown a little bit of facial hair since the last time we saw him. It wasn't this huge transformation, but it was like he went from teen heartthrob to full-grown man overnight. We're guessing that wasn't the case, but we do appreciate the effort he puts in (because it's clearly for us fans):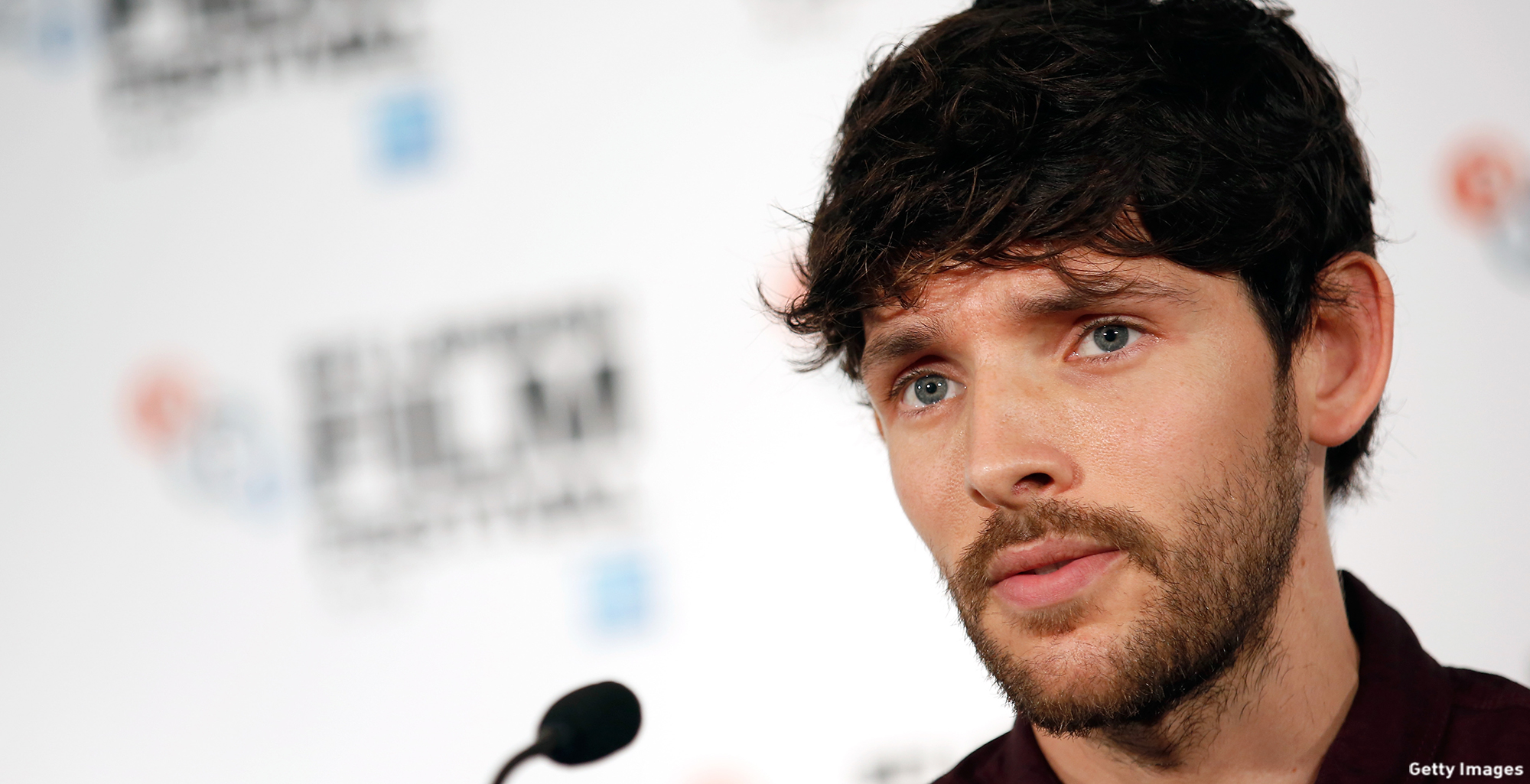 9. He Can Be Serious
We know Morgan has a playful side. But just like that he can flip like a switch and go straight into work mode. It's interesting as viewers to hear him talk about what his intent is as an actor. Here he is talking about the forthcoming series The Living and the Dead. While he's still his charming self, he is quite serious about what's to come: 

10. His Smile is Infectious 
We really can't imagine anyone would disagree with this point: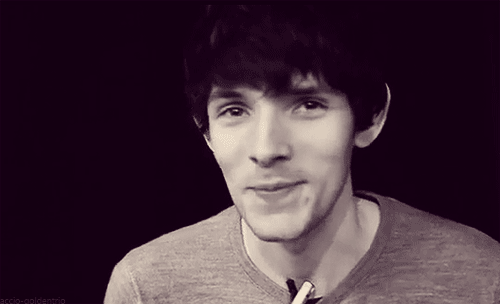 Do you have any additions to the list?
Read More
Filed Under: