Benedict Cumberbatch says his character Doctor Strange is "brilliant" yet "arrogant" in a specially made featurette released yesterday (September 15).
Hmm. Remind you of anyone?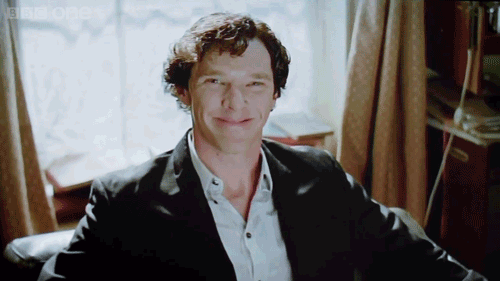 Nope. Us neither.
Benedict sweeps into theaters this November to make his debut as a Marvel superhero in Doctor Strange, playing neurosurgeon Stephen Strange, who discovers he has the powers to become the Sorcerer Supreme after suffering a life-changing accident.
He's not alone on that journey however, and co-stars Tilda Swinton and Chiwetel Ejiofor also appear in the short two-minute clip to discuss how their characters aid him with their mind-bending, not to mention building-bending, mystic powers.
Then there's Rachel McAdams, whose character Christine Palmer has so far been a bit of a mystery. She doesn't appear in the comics (though a character called "Christine Palmer" became the third Night Nurse), and seems to be a former colleague of Stephen's who helps anchor his human side, and maybe even acts as a love interest. We'll need to wait to find out for sure.
Take a look and see:
Okay, so there's live action, fantasy, drama, comedy, and Benedict thinks it's going to be "a great cinematic ride."
Are you looking forward to it?
Read More
Filed Under: