We don't know what it is, but something about Martin Freeman's face makes us think he's going to give us a cheeky wink any minute—even in StartUp, the new heavy-hitting drama he'll star in this fall.
No-nonsense, tough-talking FBI Agent Phil Rask is one of his most serious roles to date, and yet we can't help but expect a Watson-esque smirk or wry comment.
Take a look at the key art for the show, which was released yesterday (July 27) along with a full trailer for the series: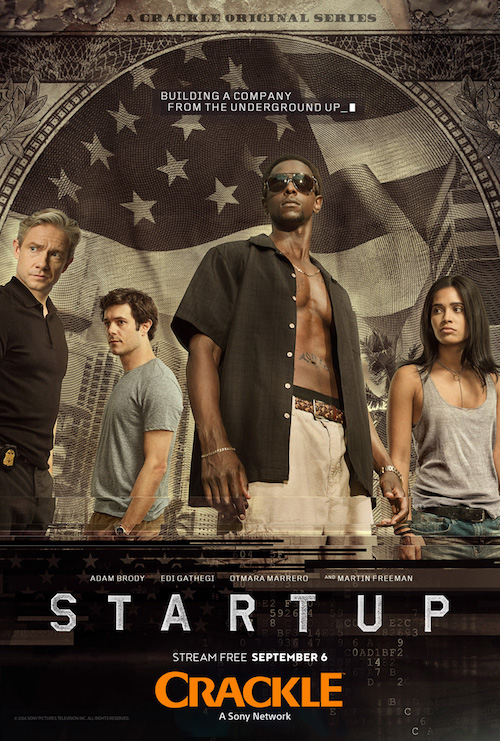 Come on! He's going to crack up any second now, isn't he? Co-stars Adam Brody (The O.C., The League) and Edi Gathegi (The Blacklist) look dead serious though, as does Otmara Marrero (Graceland), who plays a tech whizz out to change the world.
The world, however, is not that simple, and this is not your average startup incubator story à la The Social Network or Silicon Valley. Rask (Freeman) quickly gets caught up in a high-stakes game of cat and mouse, trying to second guess an unholy alliance between computer hacker Izzy (Marrero), banker Nick (Brody), and gang leader Ronald (Gathegi) as they bring a decidedly dodgy digital currency to the market.
It's serious, all right, and things certainly get intense in the trailer:
StartUp starts up September 6 with the first one-hour episode of a ten-part series on online service Crackle.
What do you think? Has Martin got what it takes to pull off being a tough guy?
Read More
Filed Under: