Is any show immune from prequel fever? The latest to get the backstory treatment is British crime drama Prime Suspect, which ran from 1991 to 2006 and was recently given a U.S. remake by NBC that starred Maria Bello.
The original followed tough-talking DCI Jane Tennison, a no-nonsense detective who realizes the gruesome crimes she has to investigate are the least of her problems in a male-dominated police force, and was played by the sublime Helen Mirren.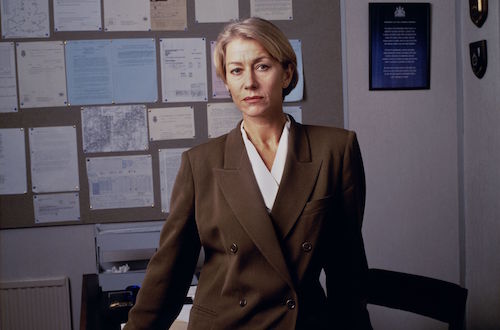 In the 25 years since the original series began, Mirren has become a household name on both sides of the pond, as famous for her ability to defy time and all apparent signs of aging as for her roles, which include various British queens, a stripping fundraiser in Calendar Girls, Alma Reville in Hitchcock, and, most famously, her Oscar-winning performance in The Queen.
Now a new six-part series sees a return for her famous TV role, though it won't be her playing it. ITV announced today (July 18) that that task has fallen to Stefanie Martini, an actor most recently seen in Doctor Thorne, the latest series from Downton Abbey's Julian Fellowes, not to mention Endeavour, a series that tells the origins story of another classic British detective, Inspector Morse.
The new series has the working title Tennison and will tell the story of 22-year-old Jane as she investigates her first murder case. Like the original, it will be written by Lynda La Plante, and the prequel will also star Sam Reid (The Riot Club) and The Inbetweeners' Blake Harrison as Jane's bosses DCI Len Bradfield and DS Spencer Gibbs.
It's due to air in the U.K. later this year to mark the show's 25th anniversary, though no official date has been given, and no info yet on a possible U.S. release.
In the mean time, though, let's all take a moment to revel in the brilliance of the original series:
Will you watch a Helen Mirren-less Prime Suspect?
Read More
Filed Under: