Multisyllabic-monikered Benedict Cumberbatch turns the Big 4-0 today (July 19), and in honor of this milestone birthday we put together the 40 times he made us fall in love with him.
40. When he couldn't say the word "penguins"
39. That time he turned up to his Reddit AMA in a dressing gown
It's really him! #CumberbatchAMA @reddit_AMA #FifthEstate http://t.co/EynPJ0VTtV pic.twitter.com/vJErMtfyax

— The Fifth Estate (@5thEstateMovie) October 11, 2013
38. When he tried to pretend he wasn't wearing board shorts
37. Then got all stroppy backstage at Hamlet
36. That time he gave Colin Firth a run for his money as Mr Darcy
Benedict Cumberbatch becomes Mr.Darcy for #giveupclothes by @jasonbellphoto a partnership with @TKMaxx_UK and @CR_UK pic.twitter.com/czBkVEMem0

— DundasCommunications (@DundasComms) September 16, 2014
35. Then announced his engagement in The Times of London
Benedict Cumberbatch is engaged, and this is how he announced it http://t.co/K3qESsk9L8 pic.twitter.com/UCYAMrknIZ

— Mashable (@mashable) November 5, 2014
34. When he tried his hand as the presenter of a news quiz
33. Or when he turned up at an awards show looking like an extra from The Inbetweeners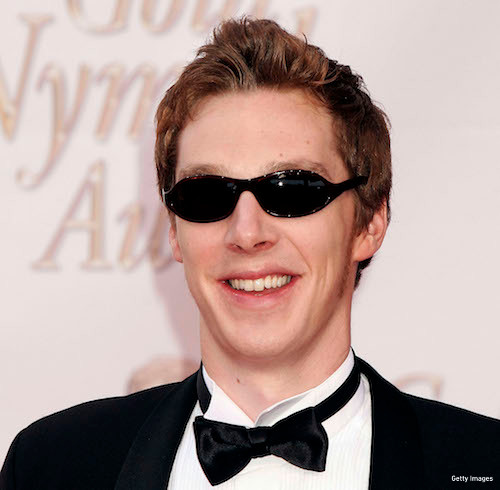 32. …and was so excited he got out his own camera to take photos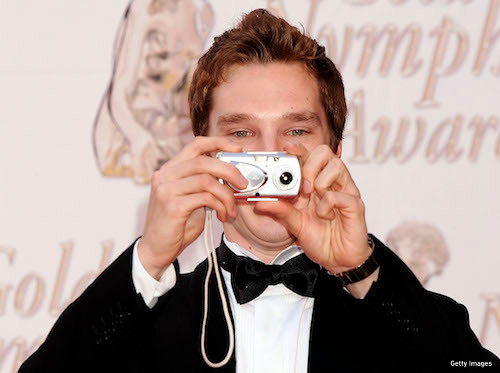 31. When Simon Pegg pranked him with "Neutron Cream"
30. When we got to see his "Thriller" moves…
29. When he nailed Beyoncé's walk in "Crazy in Love"
28. And when he did the Harlem Shake… sort of
27. When he joined Count von Count and Murray-arty on Sesame Street
26. When he and Tom Hiddleston tried not to look bored listening to the millionth question about horse-riding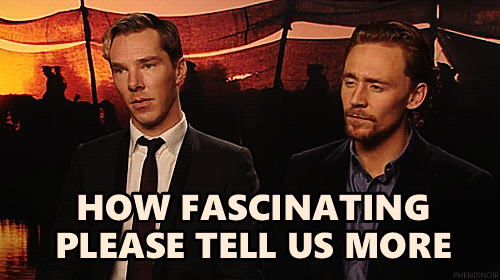 25. When he started blubbing
24. And when he smiled…
…and really, really meant it.
23. That time he joined a book club on daytime TV and no one knew why
22. When he made us laugh in Nathan Barley
21. When he wowed us with his impressions, starting with Chewie…
20. …then David Tennant
Read More
Filed Under: