There's something irresistible about Sir Winston Churchill, it seems, for makers of film and television. Arguably the most famous British Prime Minister of all, he's been portrayed well over 50 times on the screen, with actors as diverse as Timothy Spall (The King's Speech), Brendan Gleeson (Into the Storm), Rod Taylor (Inglourious Basterds) and Richard Burton (twice – in The Gathering Storm and documentary The Valiant Years) taking on the distinctive jowls and vocal stylings of the wartime leader.
Meanwhile, Doctor Who has its own recurring Winston in the form of Ian McNeice, while Peaky Blinders has had not one, but two (Andy Nyman and Richard McCabe). And the satirical Churchill: The Hollywood Years went so far as to put Christian Slater in the role. So it's no surprise that yet another actor should have been added to the roster recently, in the shape of Brian Cox (X-Men 2, Rise of the Planet of the Apes). And we've now been given a first look at the veteran thespian in all his cigar-chomping glory, courtesy of this new still.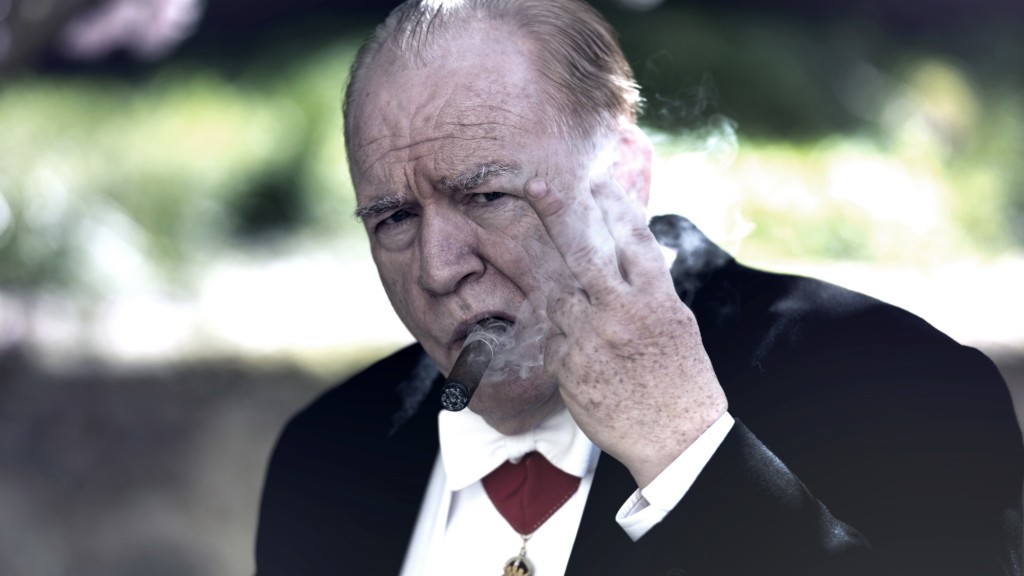 Cox is taking on the role for a new movie, titled simply Churchill, which has just begun shooting in Scotland. Directed by Jonathan Teplitzsky (The Railway Man), the film will tell the story of the 48 hours leading up to D-Day, in June 1944, and sees Cox starring alongside Miranda Richardson (Harry Potter) as Winston's wife Clementine, John Slattery (Mad Men) as General Eisenhower, and James Purefoy (High-Rise) as King George VI.
In the picture, Cox is seen giving the famous "V for Victory" hand-signal so readily associated with Churchill—although it's interesting to note that he's doing so in the reverse-facing version that's also known in the U.K. as a somewhat insulting gesture. Churchill himself tended to alternate between the two over the course of the war.
"I am looking forward to bringing this iconic but complex figure to life," said Cox as filming began. "It's the role of a lifetime for me and I'm so pleased to be taking this journey with both Jonathan and our great cast."
It remains to be seen, however, whether Churchill will make it into theaters before Captain of the Gate, which was announced in 2014 as starring none other than Kevin Spacey. Could we see a battle of the Churchills before next year is out?
Who do you think is the definitive screen Churchill?
Read More
Filed Under: