It looks like Ridley Scott has officially begun filming Alien Covenant, the sequel to 2012's Prometheus, and a first look at the character Daniels has been released via Twitter.
We get a look at actress Katherine Waterston in character through the lens of the camera:
Nowhere to run… #AlienCovenant #Daniels https://t.co/a83a8SnTS5 pic.twitter.com/vK0xtUMvhv

— Alien: Covenant (@PrometheusFilms) May 26, 2016
If it's a little hard to make out, here's a closer look at the snap: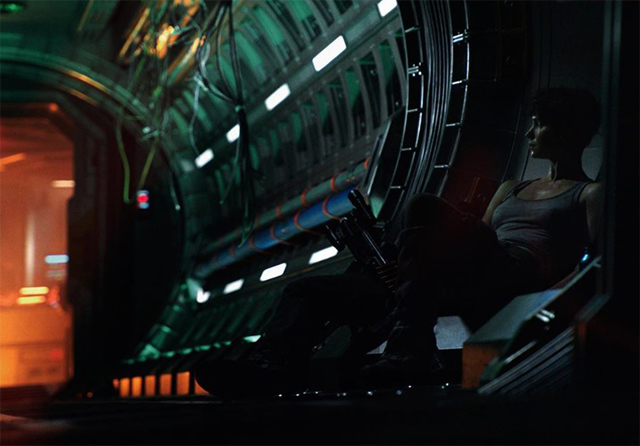 Daniels (Waterston) is a lead explorer on the colony ship Covenant. The ship is headed toward a planet believed to be some sort of paradise but is in fact very dangerous. When arriving they find David (Michael Fassbender), a synthetic survivor of the USCSS Prometheus expedition.
Waterston (Boardwalk Empire) and Fassbender (Steve Jobs) will be joined by Danny McBride (Vice Principals), Demián Bichir (The Hateful Eight), Jussie Smollett (Empire), Amy Seimetz (The Girlfriend Experience), Carmen Ejogo (Fantastic Beasts and Where to Find Them), Callie Hernandez (The Woods), and Billy Crudup (Watchmen).
Alien Covenant is set to hit theaters on August 4, 2017.
Any thoughts on the tweet's caption, "Nowhere to run,"? 
Read More
Filed Under: