TV increasingly emulates movie production values, and tonight's (April 19) premiere of The Night Manager on AMC is no exception. A lush six-part spy thriller, it's got critics comparing it to a Bond film, not to mention tipping its star Tom Hiddleston as a potential new 007.
And as TV becomes more ambitious, its showrunners are turning to books for its source material. The Night Manager is the latest in a slew of recent TV hits that has its origins in a book; in this case, a novel written by John le Carré in 1993. There's one major difference, however: the character Angela Burr, played by Olivia Colman, was originally a man named Leonard.
This pretty major change didn't bother the book's author, however. When the series premiered in the U.K. he welcomed the change: "Did we really want this in 2015? One white middle-aged man pitched against another white middle-aged man and using a third, younger, white middle-aged man as his weapon of choice?"
So how do other TV adaptations compare with the books? And what do their original authors think?
Game of Thrones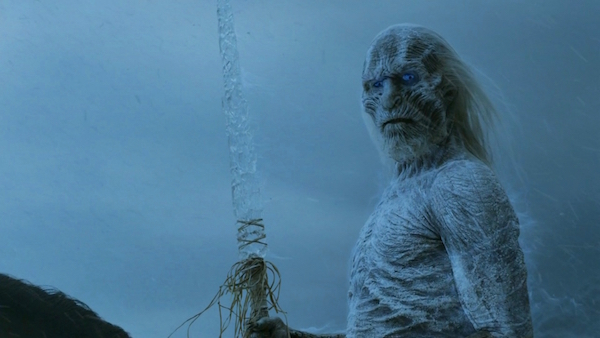 Ah, the biggie. HBO's epic fantasy series started out condensing George R.R. Martin's mammoth A Song of Ice and Fire books into 10-episode seasons. Right from the start, however, it was clear the TV version would be different. The White Walkers, though spoken of and heard about, do not make an appearance in the books; in the show, we see them up close and personal in the opening sequence of the first episode of the first season.
As time goes on, the TV show has departed more and more from the plot laid out in the books. Season four's notorious rape scene, for instance, was made more controversial by the fact it wasn't canon: in Martin's A Storm of Swords, Cersei Lannister responds to Jaime's advances almost immediately as they mourn Joffrey. Martin, however, defended the show, pointing out that due to other changes, "neither character is in the same place as in the books" and so what was written originally would not have worked.
The show's sixth season is the first to air before the corresponding book has been published, meaning readers no longer have the upper hand over TV viewers.
The 100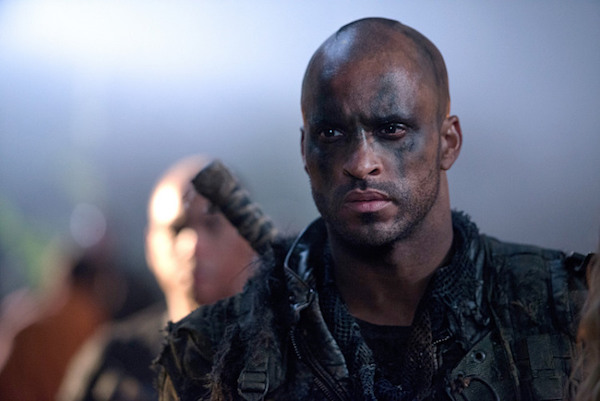 The CW's post-apocalyptic drama is based on a book of the same name, the first in a trilogy by Kass Morgan. In the book there are significant differences: Lincoln (played by Ricky Whittle) is a girl called Sasha, Wells is not only alive but a main POV character, and the "grounders" are called "earthborns" (and they don't show up until the end of the first book).
Then there are the character changes: Finn, Raven, Murphy, Charlotte, Jasper, and Monty do not appear on the page, while one of the book's main characters Glass, as well as Thalia, Asher and Graham, stay there.
Morgan isn't upset though. She had this to say about the changes: "TV and literature are very different mediums and excel at telling different types of stories. But you have to be prepared for your characters to do things you never expected. It's kind of like sending your kids off to college. You have to give them the freedom to become their own people."
House of Cards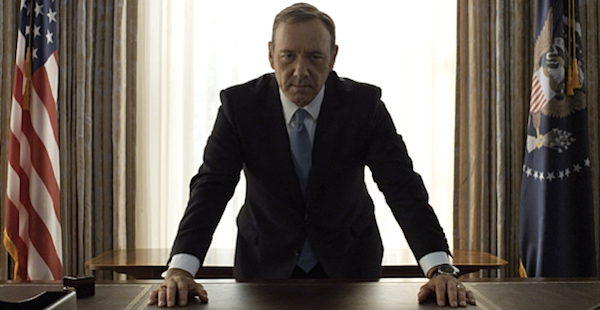 Originally written in 1989 by Michael Dobbs, House of Cards was first adapted by the BBC in the 1990s and again for Netflix in 2014.
In the book, political schemer Francis Urquhart is a Scottish aristocrat, while in the Netflix series he becomes Frank Underwood, a kid from the back streets of South Carolina. 1980s Westminster becomes present-day Washington, while Mattie, a ruthless journalist working for London's The Daily Telegraph, has morphed into conscientious Washington Herald reporter Zoe. One of the biggest changes is Frank's wife, however: Francis' wife is not very visible in the books, whereas Frank's wife is such a strong character in her own right, her portrayal earned Robin Wright a Golden Globe award.
Overall, though, Dobbs likes the new adaptation, telling the Huffington Post that it's "true to the spirit of the story I wrote so many years ago—a dark tale of greed, corruption and unquenchable ambition."
Sherlock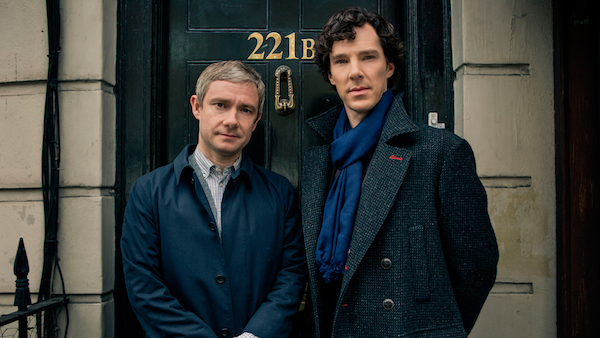 The Sherlock Holmes stories have been adapted for screen numerous times since Sir Arthur Conan Doyle first started writing them in the 1880s.
The latest incarnation is perhaps the one to play fastest and loosest with its source, however. Late Victorian London transfers to a modern setting, with Benedict Cumberbatch's Sherlock using modern technology, such as texting, the internet, and GPS, to solve crimes. Paul McGuigan, who directed two episodes of Sherlock, says that this is in keeping with Conan Doyle's character, pointing out how in the books "he would use any device possible and he was always in the lab doing experiments. It's just a modern-day version of it. He will use the tools that are available to him today in order to find things out."
What's perhaps more surprising is how many traditional story elements this new update maintains: Sherlock's address for instance (221B Baker Street, though the door used is on nearby North Gower Street), Watson's military service (the original Watson fought in the 1878 Anglo-Afghan War, and Martin Freeman's version has recently returned from Afghanistan too) and his adversary Moriarty. Otherwise it's been a rollercoaster, with showrunner Mark Gatiss criticizing previous television adaptations of the Conan Doyle stories as "too reverential and too slow."
Unfortunately Conan Doyle was unavailable for comment.
Orange is the New Black
Piper Chapman in the show is really Piper Kerman, who wrote memoir Orange is the the New Black: My Year in a Women's Prison in 2010. Not only is she involved in the show, but her eyes are among the pairs of eyes in the opening credits (the only pair that blinks, at about 01:00 in).
Details are different—Piper is not in the same prison as Nora (not Alex) her ex-girlfriend; she was a creative who worked with internet companies rather than a maker of artisanal bath products; and Red is "Pop" and not half as intimidating—and overall, Kerman acknowledges, the book is a lot less confrontational.
In a 2014 AMA on Reddit she said: "Readers of the book will probably agree that there is a lot of internal conflict depicted there—and that I definitely avoided conflicts with COs and other prisoners (as is only sensible).
"TV really needs external conflict, and that's one of the big differences (other than storyline differences) you'll see between the book and the show. A show that was very introspective would be boring to watch. A book with as much conflict as a TV show has would be unreadable."
Oh, and in the book there are a lot fewer lesbian sexual encounters. In fact, Kerman writes in the book she was surprised how few she witnessed in prison.
Outlander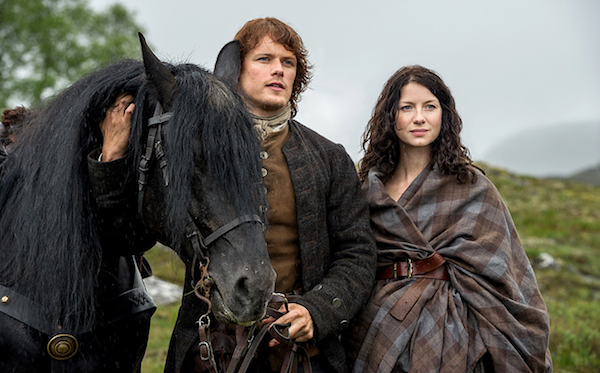 When Outlander debuted on Starz in 2014, it had a job on its hands: its source material, a series of sci-fi historical romance books written by Diana Gabaldon, is beloved by its readers.
Covering war, sex, time travel and 18th-century Scotland, the swashbuckling show quickly won them over by keeping pretty faithful to the books. Some conflicts arose that didn't have an origin in the book, for instance Claire's conflict with Father Bain on how to treat a sick young boy, but they weren't considered gratuitous, working instead to increase tension between characters.
It helps that Gabaldon is a paid consultant on the show. In an interview with Vulture, she said:
"I think they did condense it very effectively… I ended up getting most of the things that I felt strongly about in there. There were only a few instances where the most important stuff in my opinion didn't get in."
The Leftovers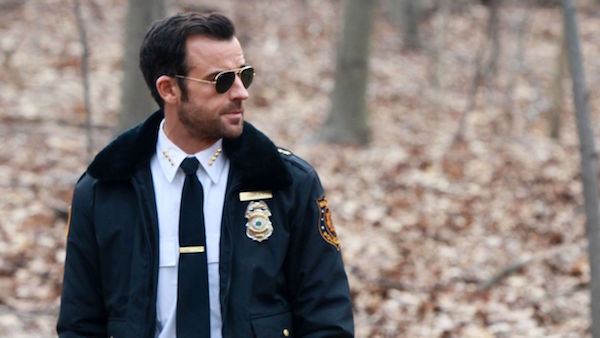 Tom Perrotta's 300-odd page 2011 novel was not only the inspiration for HBO's new multi-season drama series, but he co-wrote the pilot episode and acts as executive producer on the show as well.
The biggest difference fans of the book have spotted is the main character, Kevin Garvey. In the book, he is a mild-mannered businessman elected mayor after the Departure, whereas in the show, he is a hot-tempered police chief, played by Justin Theroux, who may or may not be going crazy.
The Reverend Matt Jamison (Christopher Eccleston) is a much bigger character in the show than the book, and while the Departure is the plot's starting point, it's the only fantastical element of the novel. There's no weird deer, or vanishing dog killer, or homeless man having prophetic dreams about Christine, and Reverend Jamison doesn't see any holy pigeons.
Not only that, but the book is a lot less brutal. "One of the huge changes overall is just the prevalence of violence in the show," Perrotta told Vulture recently. "We were looking for opportunities to make it less melancholy and more explosive."
House of Lies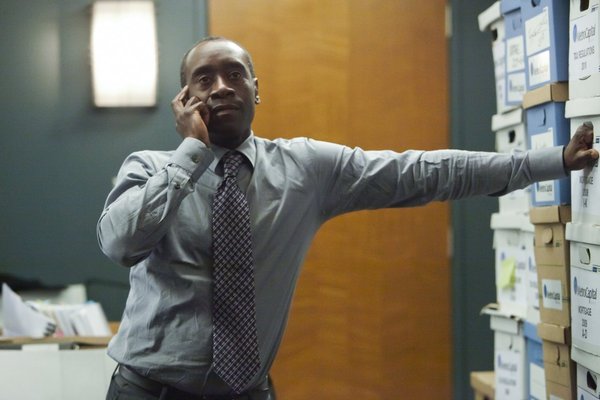 Showtime's comedy series following a group of management consultants who stop at nothing to get business deals done is already on to its fifth season, due to start airing in 2016. It originally took inspiration from non-fiction book House of Lies: How Management Consultants Steal Your Watch and Then Tell You the Time, written by former consultant Martin Kihn, though it quickly became clear the production team used it as the germination of a story only.
As Kihn told MinnPost, "The parts in the office are definitely grounded in the book and the consulting lingo is real — partly because I'm a, um, consultant to the show and get some input on that element."
But that's where the similarities end. Don Cheadle plays Marty, or a version of him: his full name is the ever-so-slightly different Marty Kaan. That's not the only difference, as Kihn recently explained in Fast Company magazine:
"Cheadle's Marty is a devious, driven, elegantly dressed partner at a thriving L.A. firm who is irresistible to women. His apartment has a spectacular view of a painted L.A. skyline and is populated by a sassy cross-dressing son I don't have (yet), with occasional booty calls from a pill-popping ex-wife I also don't have (yet)."
Let's just chalk this one down to an "active imagination."
11.22.63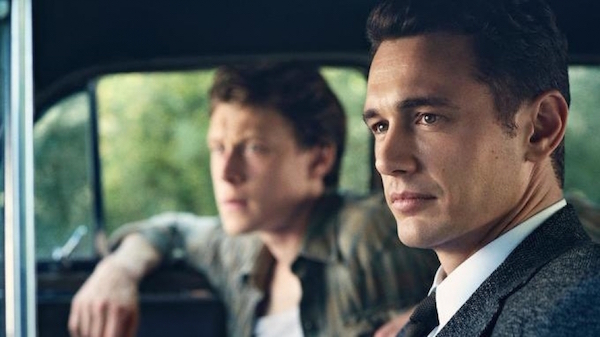 Stephen King has had his fair share of adaptations, some of which he's famously not fond of. He was, for instance, scathing about Stanley Kubrick's version of his novel The Shining, saying that it was a movie made "by a man who thinks too much and feels too little; and that's why, for all its virtuoso effects, it never gets you by the throat and hangs on the way real horror should." Ouch.
The latest adaptation of his work looks set to be an exception. First, it was King himself who suggested to J.J. Abrams, whose series Lost he was a big fan of, the idea of turning the nearly 900-page time-traveling novel into an eight-episode TV miniseries.
It tells of a man (played by James Franco) who finds a way to travel back to the past and stop the assassination of JFK. However, whereas in the book he has many test runs, days he is forced to repeat a la Groundhog Day, regularly returning "back to the future," in the show he goes back to 1963 and commits to his task almost immediately.
Showrunner Bridget Carpenter explained why to the Hollywood Reporter: "Dramatically there is no way that watching that gives you that same feeling. Watching it, I felt like I was going to be going, 'Come on!' It also sort of took away the stakes a little bit… There's no coming back and forth, there's no test tasks. He just has to commit."
It seems King is happy with the end product. Describing another large section of his book that was cut, he said: "Did I miss it? No. What Bridget did was to streamline the narrative, and I approved."
So there you are. Those of us who've read the original love to exclaim, "Oh, but the book is so much better!", but comparing a TV show with its literary source is beside the point: they are written to suit different mediums and to appeal to different audiences. These examples show that a great story can be transferred, albeit not intact, from one to another.
Read More
Filed Under: