It's been 25 years since we first met Dr. Hannibal Lecter on the big screen in the 1991 film Silence of the Lambs. Just hearing his name still gives us chills. The insatiable killer in his barred facemask is the image that comes to mind. But his eerie presence is balanced out with the knowledge that FBI trainee Clarice Starling is most likely keeping tabs on him.
Check out what some of the cast has been up to of late:
1. Sir Anthony Hopkins (Dr. Hannibal Lecter)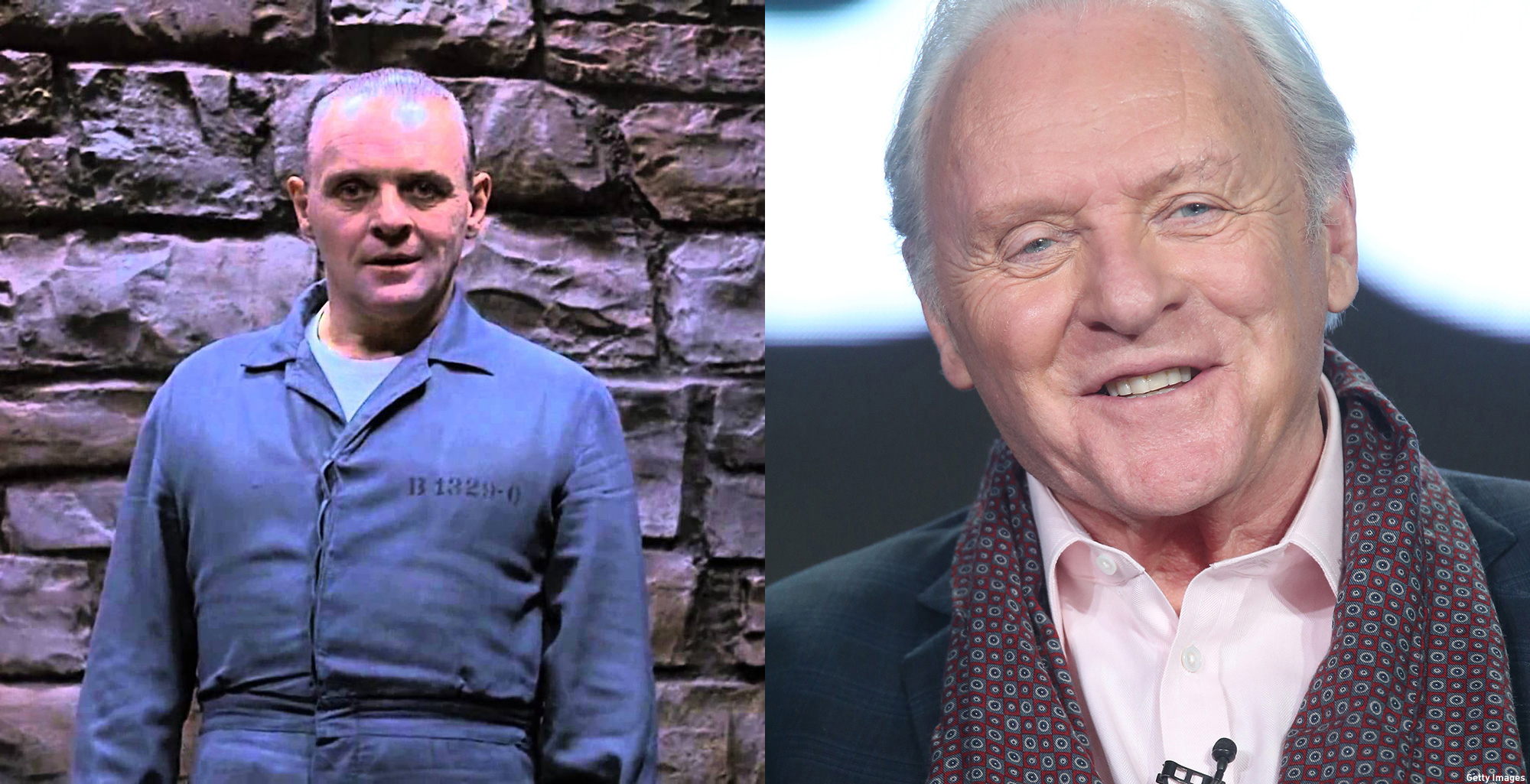 Dr. Hannibal Lecter was considered an accomplished psychiatrist. That was up until his extravagant taste turned cannibalistic.
Ah, it's so nice to see Anthony Hopkins without that scary mask. Hopkins won the Academy Award for Best Actor based on his role in Silence of the Lambs. He returned as Lecter in the sequels Hannibal (2001) and Red Dragon (2002). He has starred in one or more films every year since then, including stand out roles in films like 2006's All the King's Men, 2007's Beowulf, 2011's Thor, 2013's Thor: The Dark World and 2015's Solace. He's completed over 25 films in those 14 years, so that's just a sampling of his work since Silence of the Lambs. He's set to star in the 2016 sci-fi western series Westworld as Dr. Robert Ford. The story is set in a theme park, filled with androids. We can also look forward to seeing him in Official Secrets, opposite Natalie Dormer, Harrison Ford, and Martin Freeman.
Here's a teaser trailer for Westworld:
2. Jodie Foster (Clarice Starling)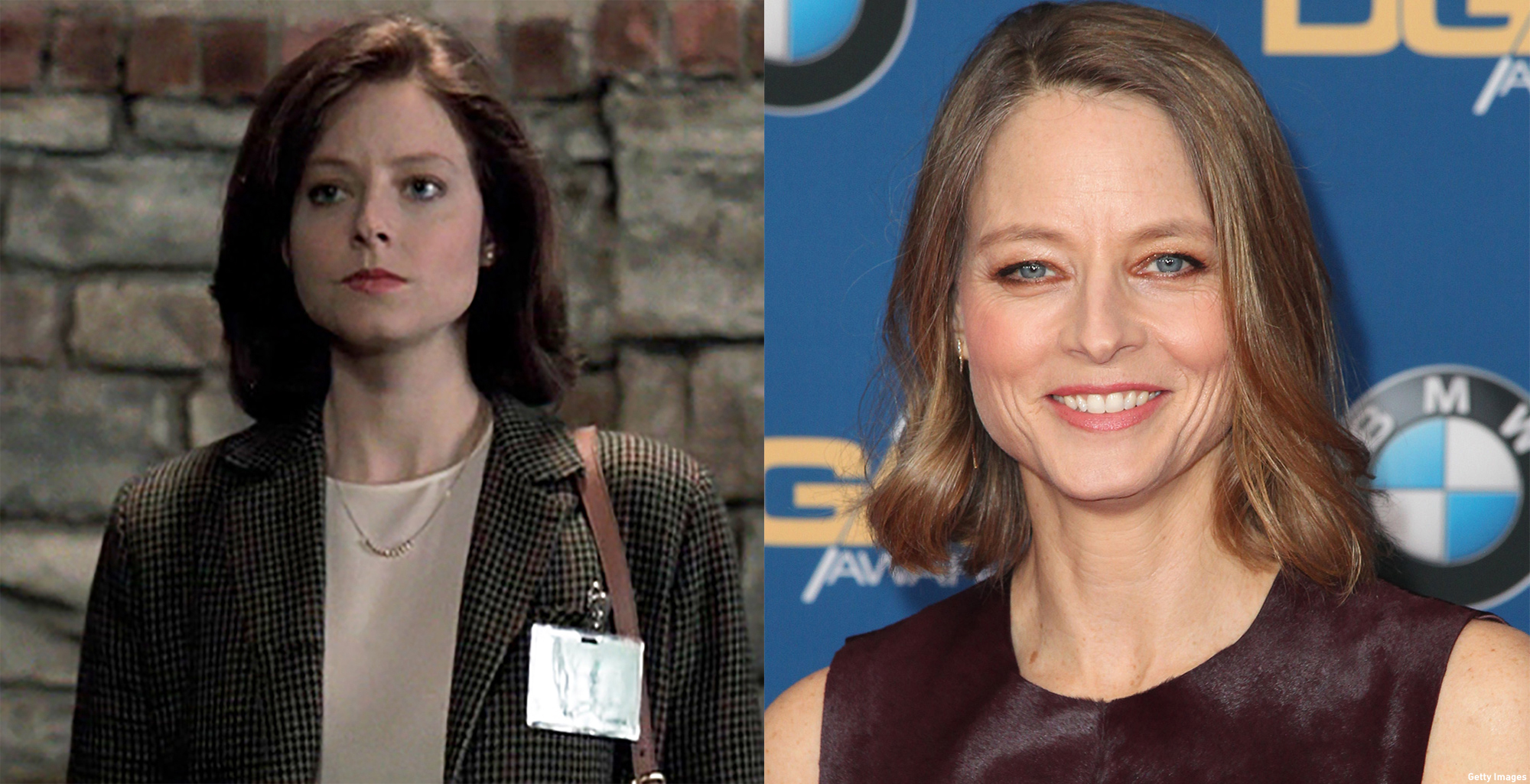 FBI rookie Clarice Starling goes to see Hannibal in prison, hoping he can help her track the serial killer "Buffalo Bill."
Jodie Foster also left the 1992 Academy Awards with an Oscar in hand, winning the Best Actress award for her portrayal of Clarice Starling. She followed up her award-winning role with her directorial debut and starring role in 1991's Little Man Tate. In 1993 she starred in the period drama Sommersby. She's known as a film actress for the most part, but in 1996 and 1997 you may have heard her voice on popular TV series like Frasier and The X-Files. Foster's choices in roles are varied, exploring multiple genres, starring in films like 1997's Contact, 1999's Anna and the King, 2002's Panic Room, 2005's Flightplan, 2008's Nim's Island, and 2011's Carnage. Her most recent acting role was in 2013's Elysium. That doesn't mean she hasn't been working, though. She directed two episodes of Orange is the New Black in 2013 and 2014. And her next film she's directed, Money Monster, starring Hollywood heavyweights George Clooney, Julia Roberts, Dominic West, and Caitriona Balfe, is due in theaters on May 13.
Are you curious about Money Monster? Here's a first look:

3. Scott Glenn (Jack Crawford)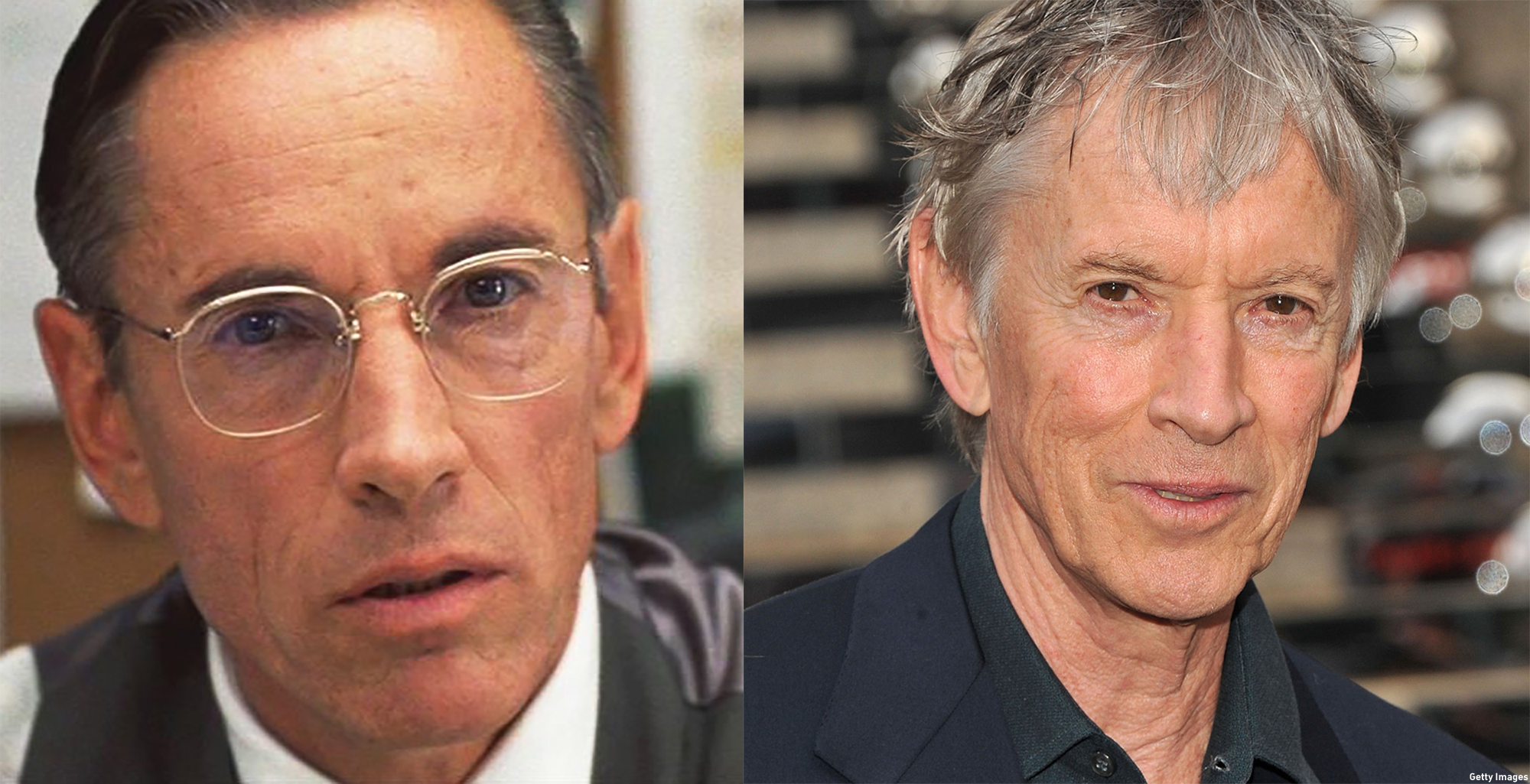 The FBI's Jack Crawford leads the case in finding Buffalo Bill. He's stumped and against better judgment sends Starling to Hannibal for help.
In the same year Silence of the Lambs was released, Scott Glenn also starred in Backdraft, opposite Kurt Russell and Robert de Niro. You may remember him from the 1993 TV movie Shadowhunter as John Cain. Other memorable films he starred in include 1995's The Spy Within, 1996's Courage Under Fire, 1999's Virgin Suicides, and 2001's Training Day. You may have spotted him in more recent roles like in 2007's The Bourne Legacy and the 2012 follow-up The Bourne Legacy as Ezra Kramer. He starred in season one and two of The Leftovers (2014-2015). You can look forward to seeing him in the forthcoming season of Daredevil, kicking off in March 2016.
Here's Glenn in Daredevil as Stick:
4. Anthony Heald (Dr. Frederick Chilton)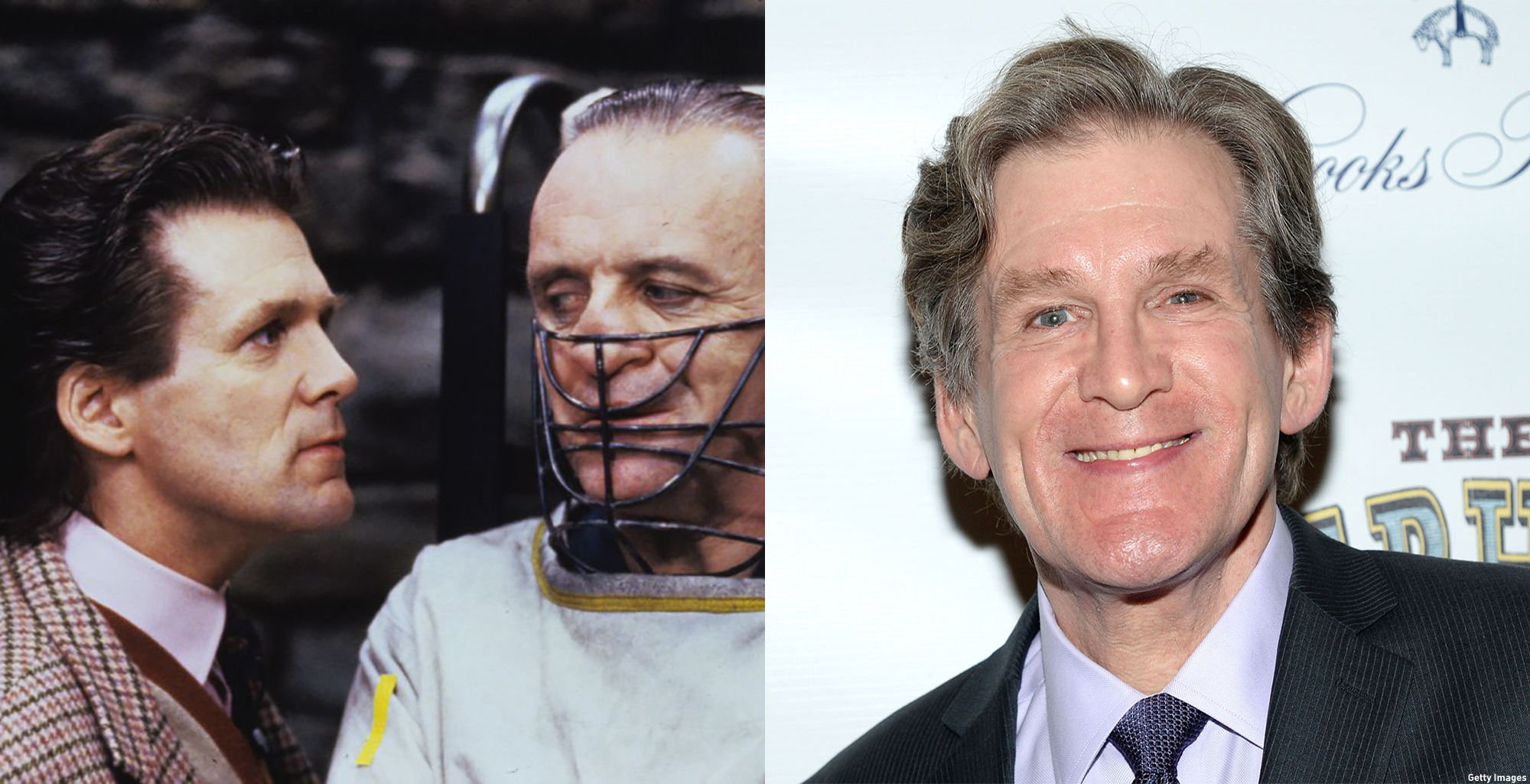 Dr. Frederick Chilton runs the asylum where Hannibal is being held. He gets a little too close for comfort with the convicted killer.
Actor Anthony Heald made out better than his character in Silence of the Lambs. You may remember him from film roles like 1993's The Pelican Brief, 1994's The Client, and 1996's A Time to Kill. Heald continued on to star in popular TV series like The Practice (2000-2001), Boston Public (2000-2004), and Boston Legal (2005-2008). In 2015 he took to the stage, starring opposite Bradley Cooper and Patricia Clarkson in Broadway's The Elephant Man. Heald took on two roles in the stage production, portraying the sideshow manager named Ross and Bishop How.
Here's a blast from the past with the Boston Public premiere promo clip:
5. Ted Levine (Buffalo Bill)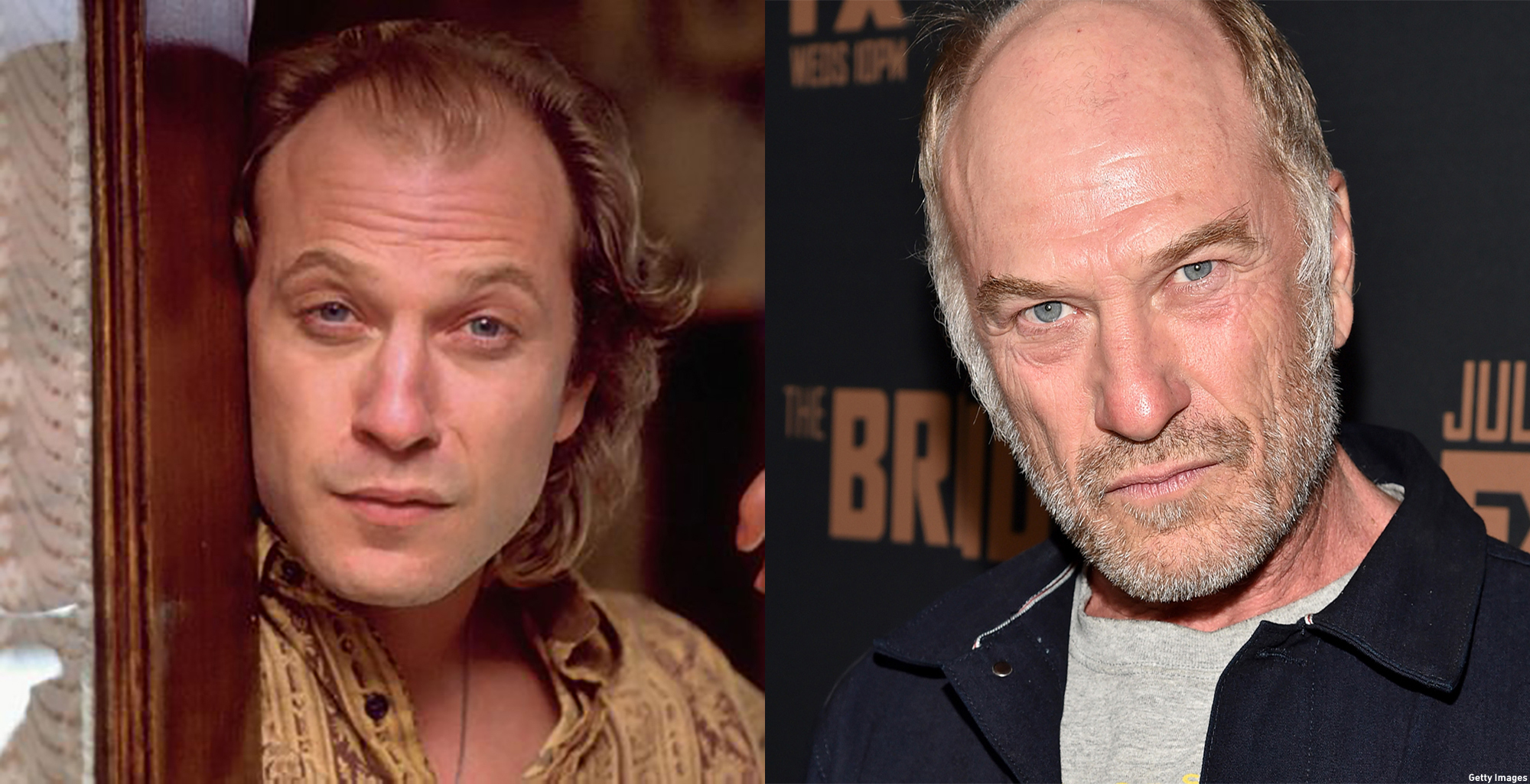 Buffalo Bill, whose proper name is Jame Gumb, is a serial killer who lures women away from the crowd. He takes them home, holds them captive, ultimately killing and skinning them.
Ted Levine owned his role as Buffalo Bill, but moved on to star in films like 1993's Nowhere to Run, 1995's Heat, and 1997's Switchback. He starred in the TV series Wonderland (2000), Justice League (2002-2006), Monk (2002-2009), and The Bridge (2013-2014). He just recently starred in the 2016 Amazon original series Mad Dogs. He's completed filming on four films, set to premiere in 2016, including Bottom of the World, Bleed for This, Swing State, and Dr. Del.
Here's a look at Levine as Captain Leland Stottlemeyer in Monk:

6. Brooke Smith (Catherine Martin)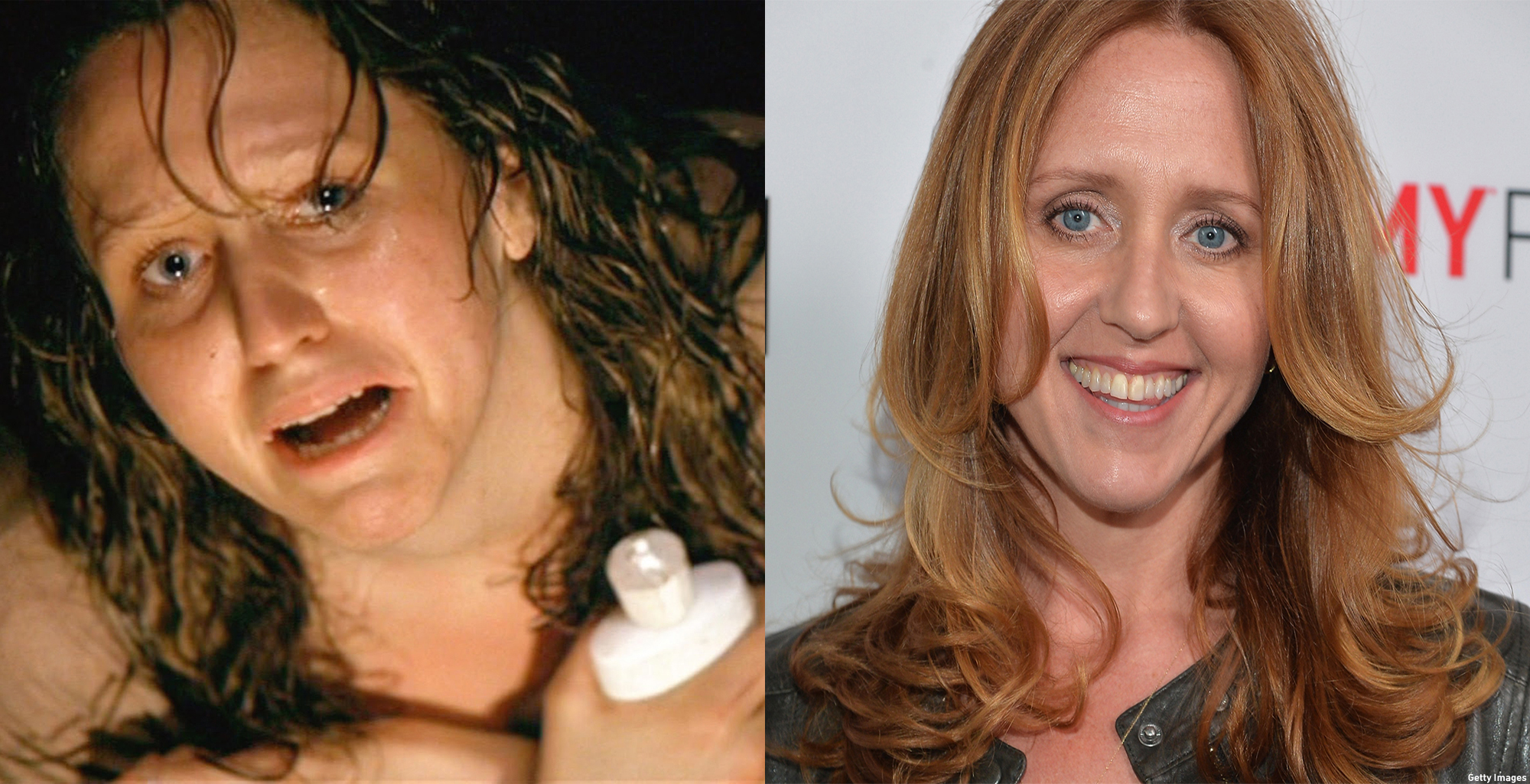 Catherine Martin is one of Buffalo Bill's victims who is held captive in a well. Buffalo Bill throws down lotion to her, saying the unforgettable line, "It rubs the lotion on the skin, or it gets the hose again."
Silence of the Lambs was Brooke Smith's first major role, and boy did she show off her moxie. She continued her film work, starring in films like 1993's The Pickle, 1995's Last Summer in the Hamptons, and 1999's Random Hearts. She seemed to hit her stride as an actress when moving into TV, landing a role on Law and Order in 1996 and returning in 2005 and 2007. She had recurring roles on other TV series like Six Feet Under (2004), Grey's Anatomy (2006-2008), Crossing Jordan (2007) and Weeds (2007). In 2012 she made her return to the Law and Order franchise, taking on the role of Delia Wilson on Law and Order: Special Victims Unit. You may have recently spotted her on Showtime's crime series Ray Donovan (2013-2015). We can look for her next in the film Broken Links, also starring Olympia Dukakis.
Here she is as Dr. Hahn in Grey's Anatomy:
Are you going to re-watch Silence of the Lambs this weekend? 
Read More
Filed Under: