BBC AMERICA will premiere the BAFTA-nominated Prey on Thursday, February 25 at 10/9c. The series airs in two three-episode parts, each centered on a case investigated by DS Susan Reinhardt (Rosie Cavaliero).
Fans of the BBC AMERICA series Life on Mars will see familiar faces in each story, with John Simm and Philip Glenister playing the targets of Reinhardt's investigations. Here's where you may have seen the stars of Prey before.
Rosie Cavaliero
Cavaliero is the face of Prey, portraying DS Susan Reinhardt, a workaholic detective dealing with the demons of her past. Cavaliero has had a stellar career in the U.K. with roles in A Young Doctor's Notebook and Little Dorrit. And she has played a copper before, partnered with Doctor Who's Michelle Gomez in the 2006 British police sitcom Feel the Force:
John Simm
On Prey, John Simm plays detective Marcus Farrow, who discovers his wife and son brutally murdered with evidence pointing to him as the culprit. After being arrested, he decides to flee custody, with his colleague DS Reinhardt in hot pursuit.
Simm has become something of a British everyman over the years, starring as the hero in series as varied as Life of Mars, State of Play, and Intruders. But he's equally adept at playing menacing, a quality that comes to the fore with his performance as rogue Time Lord the Master on Doctor Who.
Adrian Edmondson
Edmondson, who plays Assistant Chief Constable Warner in the first part of Prey, is an icon of British television. The husband of Absolutely Fabulous' Jennifer Saunders, he's best-known for his role as Vyvyan in the classic '80s Britcom The Young Ones. He's since starred on projects ranging from the '90s comedy Bottom to Jonathan Creek and the recent miniseries adaptation of War and Peace. Here's a clip of him with spiked punk hair (alongside the late great Rik Mayall) from The Young Ones:
Craig Parkinson
Parkinson plays DI Sean Devlin, Marcus Farrow's best friend and colleague on the police force. He's one of the few people who believe in Farrow's innocence. Actor Craig Parkinson has been frequently cast on British dramas from BBC AMERICA's Whitechapel to Line of Duty and Indian Summers. His most memorable part may be the profane probation worker Shaun on the series Misfits.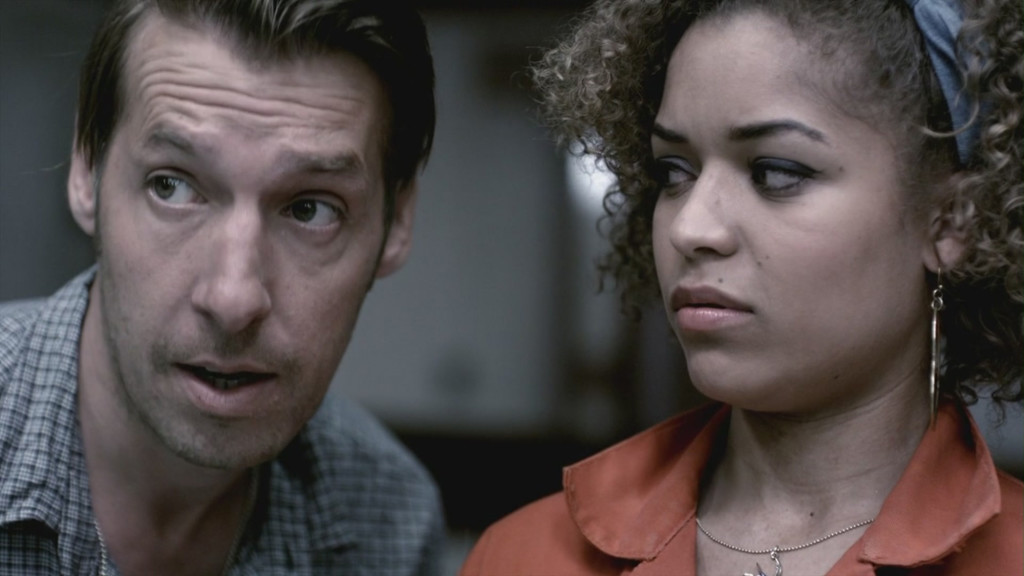 Anastasia Hille
Hille plays DCI Andrea Mackenzie, Marcus Farrow's boss and one of his few allies in his quest to clear his name. The BAFTA-nominated actress has been a fixture on British film and TV since her 1992 appearance in the sci-fi comedy Red Dwarf. Hille has appeared in titles as diverse as Jeeves & Wooster, Cutting It, Silent Witness, Foyle's War, Snow White and the Huntsmen, and The Missing. A fine stage actress, Hille has twice been nominated for an Olivier, Britain's equivalent to the Tony.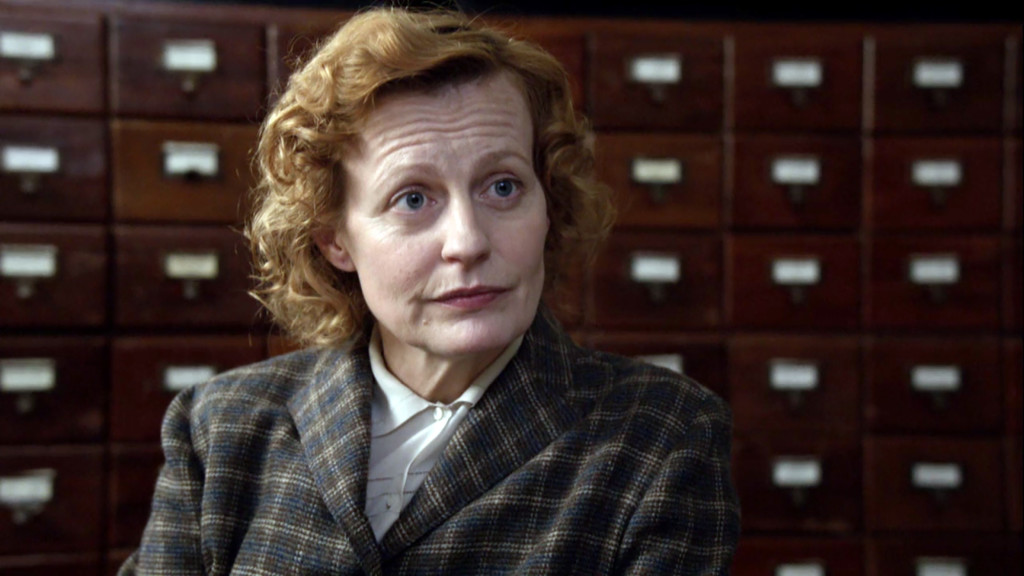 Benedict Wong
Wong, who portrays DS Ashley Chan in the first part of Prey, has made a name for himself in Hollywood with roles in The Martian and Prometheus, and you can see him alongside Benedict Cumberbatch, Chiwetel Ejiofor, and Tilda Swinton in Marvel's upcoming Doctor Strange. You may also know him from State of Play, The Wrong Mans, and Netflix's Marco Polo as Kublai Khan:
Philip Glenister
Glenister plays Dave Murdoch, a correctional officer who learns that his pregnant daughter has been abducted. To win her freedom, he must assist in a prison inmate's escape. The story takes several twists and turns, with DS Reinhardt forced to unravel the mystery of why Murdoch would help a prisoner break out.
John Simm and Glenister's careers have crossed several times, with the duo co-starring on Life On Mars, State of Play, and Mad Dogs. If Simm is the everyman, Glenister is the British John Wayne who brings a heavy-lidded masculinity to his roles. And nowhere was this swagger more evident than on Life On Mars and its sequel Ashes to Ashes, in which Glenister played the maverick cop Gene Hunt.
MyAnna Buring
MyAnna Buring plays Jules Hope, the prisoner that Murdoch helps to escape. Buring hails from Sweden, but she now makes her home in Britain where she's become a go-to actress for dramas. You may have seen her in the The Twilight Saga: Breaking Dawn, Parts 1 and 2, Downton Abbey and in BBC AMERICA shows like Doctor Who and Ripper Street. On Ripper, she plays Long Susan, the salty madam of a London brothel.
Read More
Filed Under: