Adele is this bigger than life entertainer, but as we saw during her spin around London with James Corden, she can still just be a regular gal. While driving around for Carpool Karaoke, the singer told a story about meeting friends at a pub.
She ended up chatting up a family while waiting on her own, waking up the next day to find their email address in her pocket (everyone gets a little friendly after a couple of wines).
If you're looking forward to more Adele, her Adele: Live in London special will air this Sunday, February 14 on BBC America … we're hoping for more Adele-isms in between songs.
She's such a great storyteller, it made us wonder, "What else does she talk about?"
Here are 25 times Adele said the things we were thinking:
1. When we flub words we say all the time: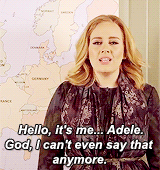 2. When people catch us goofing around and we don't know it: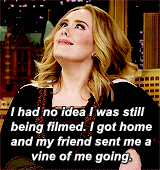 3. When we're feeling frustrated: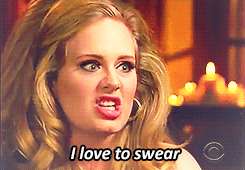 4. When we apologize but aren't even sure why: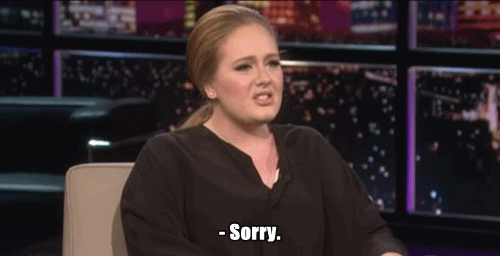 5. When we do have a reason to apologize:
6. When we don't want to seem full of ourselves: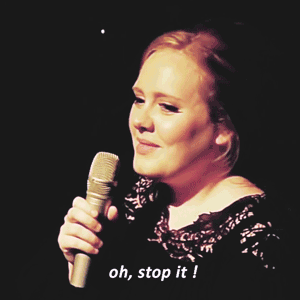 7. When we're feeling overly confident: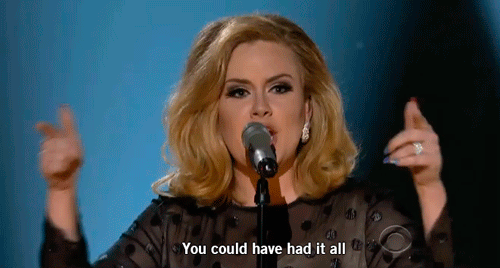 8. When we first discovered social media: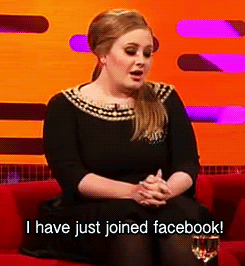 9. When we just can't find the words and want to high five: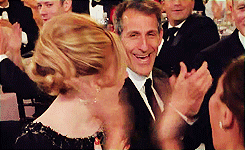 10. When we're having a "Queen Bey" moment: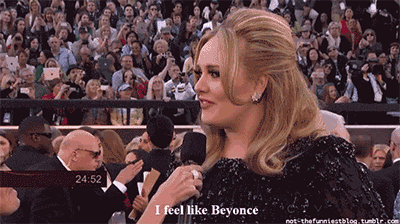 11. When we know a relationship is over: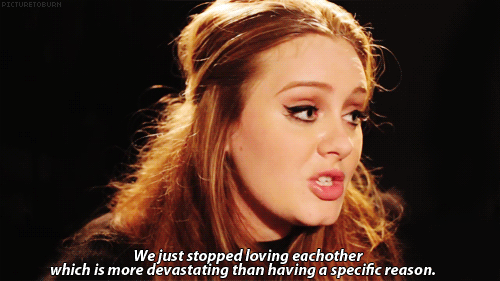 12. When we've given up and love is just around the corner: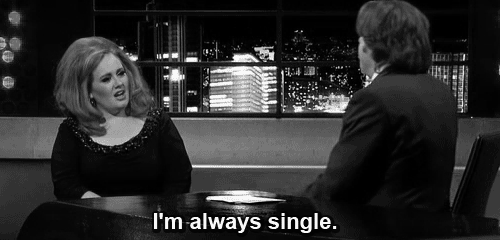 13. When we want some "me" time: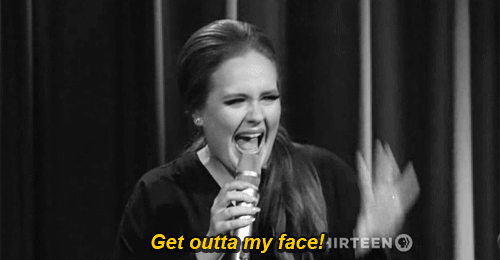 14. When we have to give ourselves a pep talk: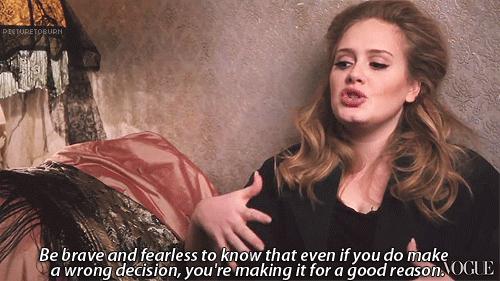 15. When we're in a rush: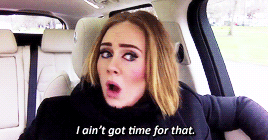 16. When we go to a party and meet a bunch of new people: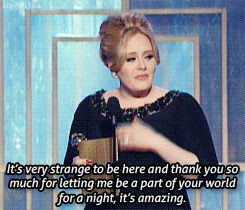 17. When we're caught off guard: 
18. When our friends come to mind: 
19. When we see someone and can't stop gushing: 
20. When we feel super appreciative: 
21. When we know to go with our gut:
22. When we just can't wait: 
23. When we get a case of the butterflies: 
24. When we go for a drive and sing out loud:
25. When we're not feeling ourselves:
Adele not only says fun and funny things when she's out and about, but she tells personal stories through her music. It's no wonder fans feel like they know her, seeking comfort in her lyrics.
Do you look to Adele when you need help finding the words?
Read More
Filed Under: