It's not Tom Hiddleston's birthday, but he still dons his one-day-of-the-year "suit" in new High-Rise photos.
Why? Well, why not? He's living the life as Dr. Robert Laing in the ultra-pampered community featured in director Ben Wheatley's thriller and apparently "no shirt, no service" doesn't pertain here: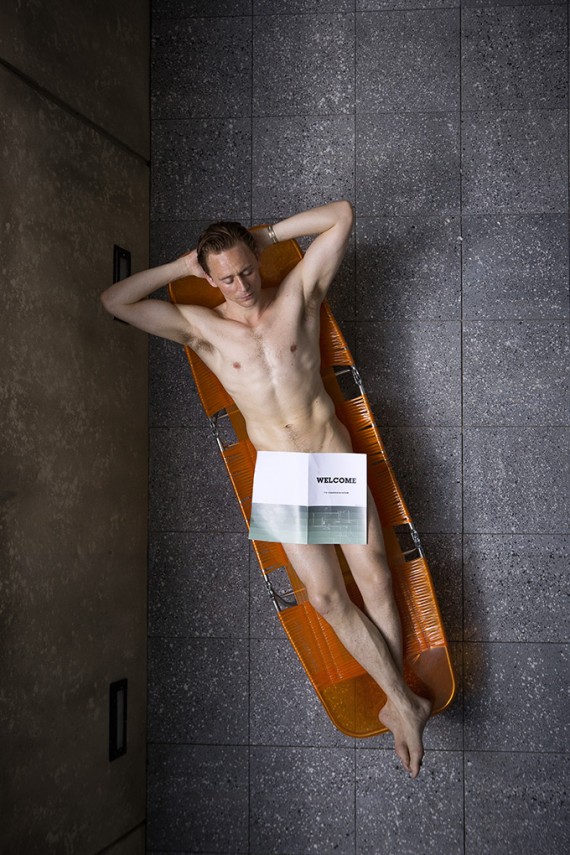 We have to admit that there are other photos, but this one caught our attention.
Here's a look at Hiddleton in character, more buttoned-up:
Of course it makes us wonder: why is our Hiddles so gloomy? As we've talked about in earlier posts, living the high life isn't always what it's cracked up to be.
Hiddleston recently tweeted a new poster for the film.
Look closely. Notice anything in the reflection?:
High-Rise. pic.twitter.com/wYJNuX8jHD

— Tom Hiddleston (@twhiddleston) January 28, 2016
The film will premiere in the U.S. on April 28.
Would you want Tom Hiddleston as a neighbor? 
Read More
Filed Under: