Doctor Who's Matt Smith has cornered the zombie market.
He has completed filming for the February 2016 release Pride Prejudice and Zombies and will directly follow that with the forthcoming Patient Zero.
Patient Zero, due out in September, also stars Natalie Dormer (Game of Thrones) and Stanley Tucci (The Hunger Games).
In the film, the world's population is taken over by a viral superstrain, infecting those who come into contact. There's one man who can speak the infected's language, kind of like a zombie whisperer, and leads a group to find patient zero (whom we presume holds the key to overturning this uncomfortable situation).
Entertainment Weekly has released a first look of Smith, seen opposite Tucci: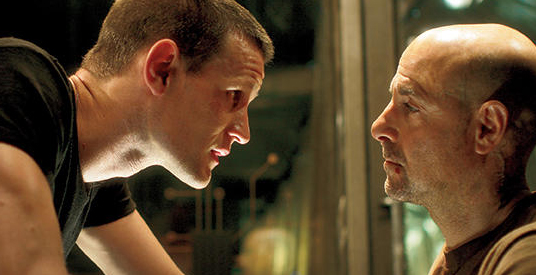 Director Stefan Ruzowitzky explains his undead are "much sexier" than the typical zombies we see in films. That's hard to wrap our mind around, all things considered, but Ruzowitzky explains the infected have an agenda other than feasting on flesh.
Ruzowitzky reveals part of their plan includes "leap-frogging people on the evolutionary ladder," reports EW.
Patient Zero is set to hit U.S. theaters on September 2, 2016.
Read More
Filed Under: