Star Wars: The Force Awakens premiered last night (December 14) in Hollywood, and the red carpet was packed.
The Force Awakens director J.J. Abrams, and stars of the film John Boyega, Daisy Ridley, Harrison Ford, Domhnall Gleeson, Oscar Isaac, Andy Serkis, Adam Driver and Lupita Nyong'o, all came out for the big night.
But what did Star Wars fan Rainn Wilson think about it all?
The Office star and his young son showed up to the premiere in full dress, as seen below: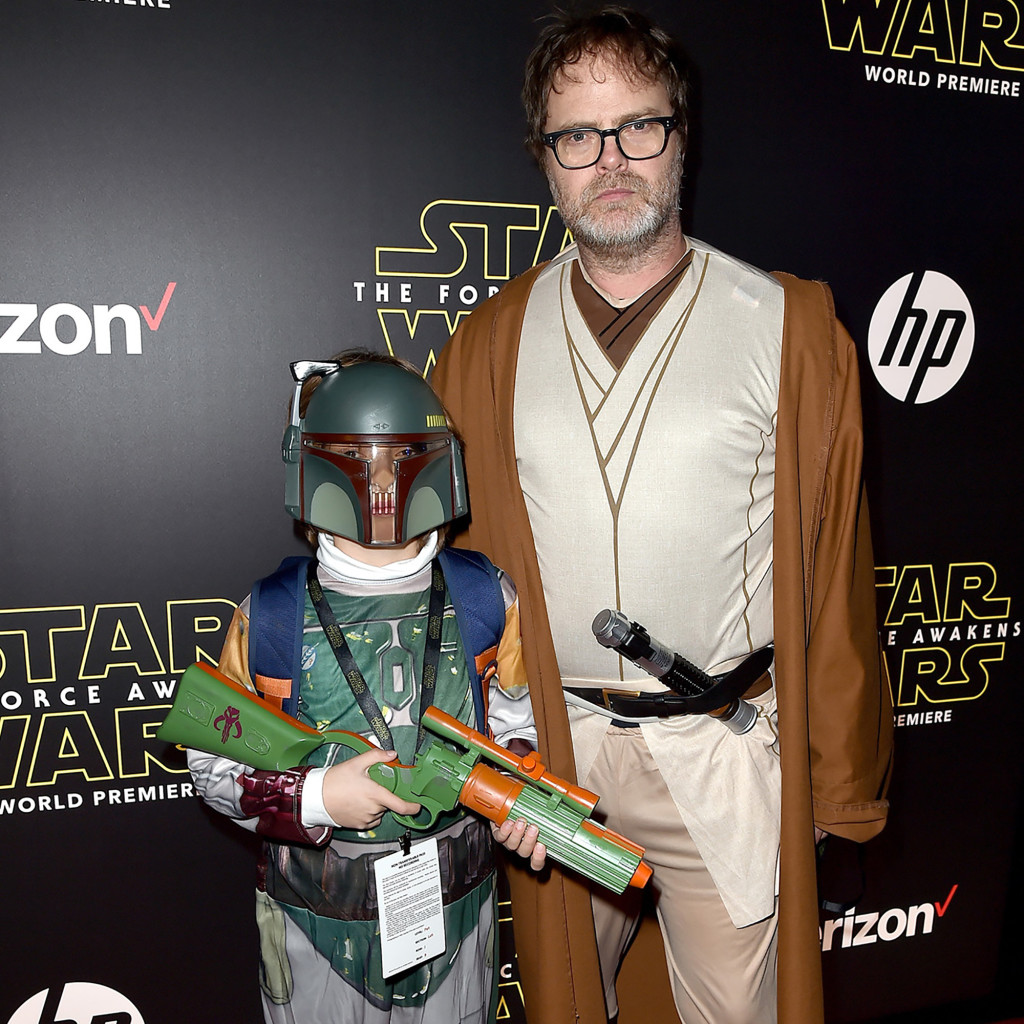 And, it may just be according to Wilson, but apparently he had the first review (it's full of praise but spoiler-free):
1st Star Wars review: it was epic, awesome & perfect. The cast was stellar. JJ killed it!

— RainnWilson (@rainnwilson) December 15, 2015
And his character on The Office, Dwight Schrute, is a Sith Lord:
@rainnwilson I know who could've made it even better though pic.twitter.com/7PoAsoxINK

— Sam Hundley (@PJbleedsgreen) December 15, 2015
Star Wars: The Force Awakens hits U.S. theaters on Friday, December 18.
Are those three reasons enough to take Wilson's word for it?
Read More
Filed Under: