Welcome to the Doctor Who's Day roundup, a cornucopia of extracurricular Whovian effluvia from across the internet (and several dimensions beyond).
This week, we're in shock from the manner in which the Doctor escaped that perfect cell, we're on tenterhooks to find out what will happen on Gallifrey this week (of which more in a moment), but mostly we're looking forward to the return of River Song in the Doctor Who Christmas special.
The first details of the story have been released, and the title. By all means skip to the song below if you want to approach the whole thing fresh on Christmas Day.
So, the story is called "The Husbands of River Song" and it starts with the Doctor trying to avoid Christmas, which is fair enough given who he spent last Christmas in the company of. Here's a synopsis:
It's Christmas Day on a remote human colony and the Doctor is hiding from carols and comedy antlers. But when the Time Lord's help is requested he finds himself recruited into River Song's squad and hurled into a fast and frantic chase across the galaxy! King Hydroflax (Greg Davies) is furious and his giant robot bodyguard is out-of-control and coming for them all! Will Nardole (Matt Lucas) survive? And when will River work out who the Doctor is?

All will be revealed on a starliner full of galactic super-villains and at a destination the Doctor has been avoiding for a very long time…
And a photo of the Doctor, River and a festive robot.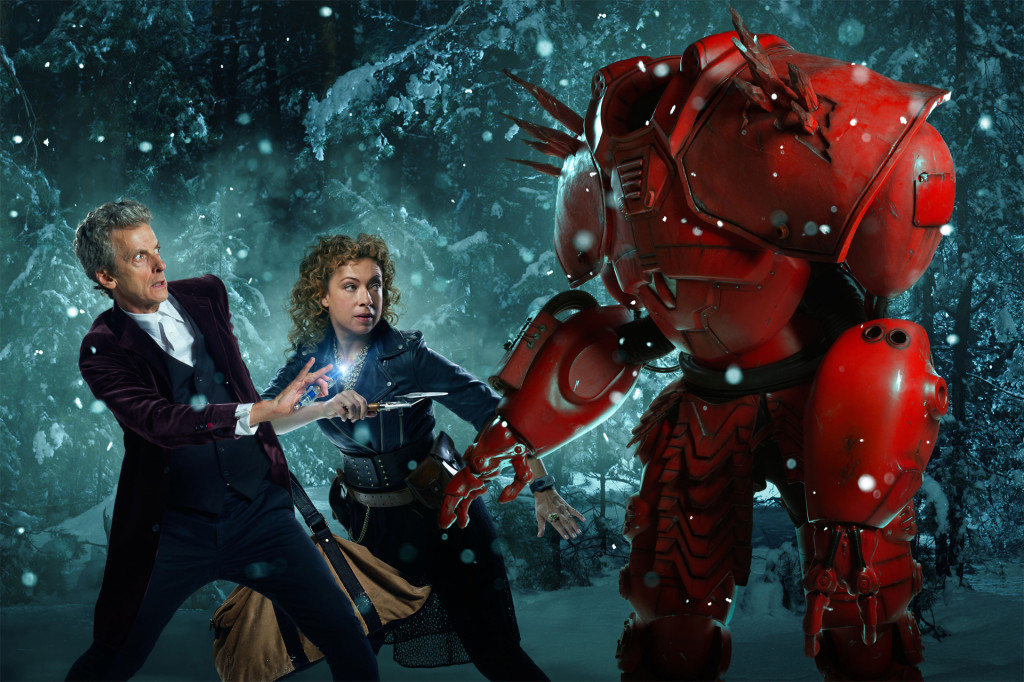 By the way, did you spot what the Doctor is holding there? Not sonic sunglasses, that's what.
As a celebration of River's return, here's a lovely song about her from YouTuber Malin R:
Here's what else has been going on in space and time this week:
• There was the lovely tale of the man who found a letter to the Doctor in a second-hand book.
• Peter Jackson had a special delivery from the BBC:
This was an interesting weekend…

Posted by Peter Jackson on Sunday, November 29, 2015
• Which followed this visit from Peter Capaldi to Hobbiton:
Peter Capaldi AKA Dr Who exploring Hobbiton in @PureNewZealand #DrWho #LOTR #TheHobbit #NZMustDo #HamiltonWaikato pic.twitter.com/1CstJOO9jl

— Hobbiton™ Movie Set (@HobbitonTours) November 26, 2015
• Steven Moffat and Peter Capaldi introduced "Heaven Sent":
• Here's 10 things you may not already know about the episode.
• Why it's a one-man story:
• The Doctor and Clara:
• Peter Capaldi's solo read-through:
• Steven Moffat and Peter Capaldi explaining the Veil:
• Rachel Talalay is back!
• And storyboarding like a demon:
• Here's her sketch of the grave the Doctor digs:
• And the castle:
• Speaking of sketches, Tumblr came up trumps again:
• All of which sets things up for this week's season finale, "Hell Bent," with the Doctor on Gallifrey, looking for trouble:
• … with a new guitar:
• Missy is into merch:
Christmas is coming!!!! And I do love a Xmas sweater. Rocking it in the free world. @BBCshop pic.twitter.com/8rKInnFXJE

— MichelleGomez (@MichelleGomez) November 30, 2015
• This is nice. IGN interview Steven Moffat on throwing in references and in-jokes into Doctor Who scripts:
• As befits a Big Finish audio production, everyone in this cast of Frankenstein has been in Doctor Who: Arthur Darvill (Rory), Nicholas Briggs (voice of the Daleks), Georgia Moffett (Jenny in "The Doctor's Daughter"), Terry Molloy (Davros) and Geoffrey Beever (Melkur/The Master in "The Keeper of Traken"):
Frankenstein starring @RattyBurvil & @BriggsNicholas. Watch the trailer: https://t.co/SrVeTWYXZk #horror pic.twitter.com/Mx2B2u5atN

— Big Finish (@bigfinish) November 30, 2015
• This is beautiful:
• Doctor Who: The Fan Show is having a Lego moment:
• And so is the BBC Shop, who have a limited amount of the Doctor Who Lego set with the Twelfth Doctor and Clara. Get them while stocks last: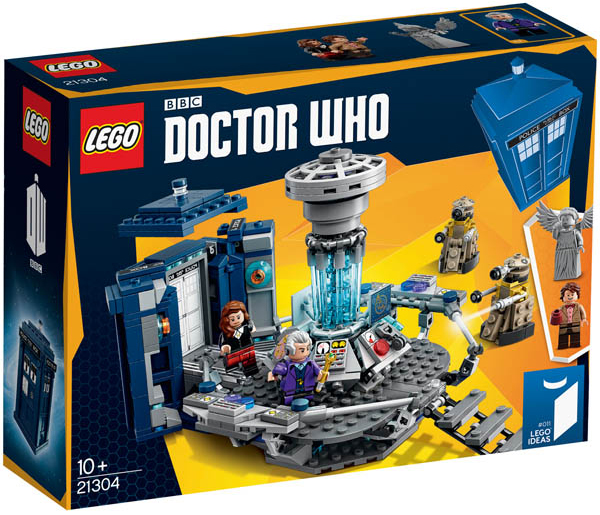 • And finally, something relaxing along similar lines. Here's the talented team at Bright Bricks very, very quickly building the life-sized TARDIS seen at the recent Doctor Who Festival using exactly 100,000 Lego bricks.
TTFN!
Read More
Filed Under: