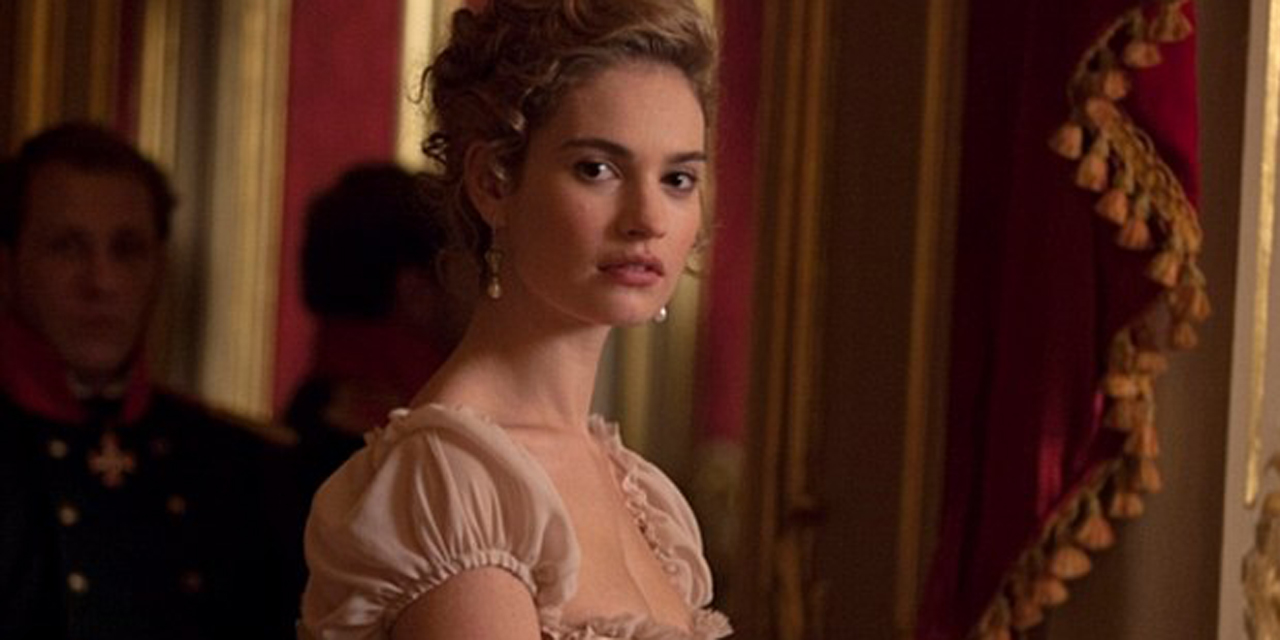 If you've already read War and Peace, then well done by you. If you haven't, you still have time before BBC's six-part adaptation, starring Lily James (Downton Abbey, Cinderella) and James Norton (Death Comes to Pemberley, Doctor Who), premieres later this year in the U.K. and in 2016 in the U.S.
(And, if you don't want to read it at all, then fine by us. You can stick to the TV version.)
Russian author Leo Tolstoy's War and Peace details Napoleon's conquest of Western Europe and the impact on five Russian aristocratic families in the 1800s, making it one of the longest and most influential novels in history.
BBC breaks down the epic story into six episodes, adapted by Andrew Davies (House of Cards). In addition to James and Norton you can look for Paul Dano, Gillian Anderson, Jim Broadbent, Stephen Rea and Rebecca Front in the miniseries.
James takes on the role of Natasha Rostova, who had been previously brought to life by Audrey Hepburn in the 1956 film. The first trailer introduces us to the new drama and hints at the love triangle between Rostova, Prince Andrei Bolkonsky (Norton) and Pierre Bezukhov (Dano):
https://www.youtube.com/watch?v=EXx1l_bI6ys
The limited series War and Peace will air on BBC One in the U.K. and simultaneously on Lifetime, A&E, and History in the U.S.
Okay, you can tell us now, have you read War and Peace? 
See More: 
Before They Were Famous: 3 Stars Who Came Out of 'Foyle's War'
50 Sir Winston Churchill Quotes to Live By
Brit Binge Watching: Five British War Films You Can View Online
Read More
Filed Under: