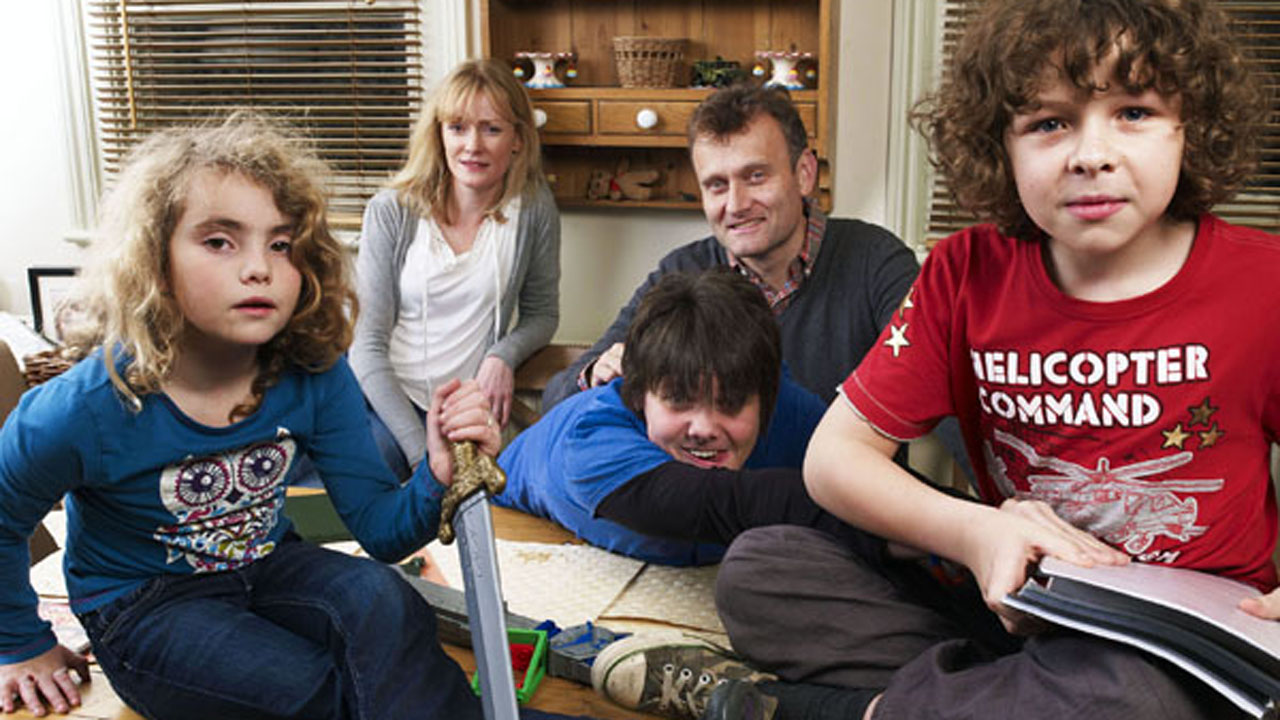 The family comedy Outnumbered is one we can wrap our arms around and apparently there's more coming.
The series aired for five seasons, kicking off in 2007. We watched the parents try to hold their heads on as their children grew up.
According to the U.K.'s Sun there's the chance of the casts members making a reunion in 2016. Co-creator Andy Hamilton told the daily, "We hope to visit the family for a kind of one-off. Me and Guy (Hamilton, co-creator), on our wall, in our office, we have a list of ideas we are trying to work out.
The two sound like they're ready to go, but at the same time the show runners aren't in a rush, saying, "We've done a few Christmas specials, but you kind of disappear in a big gap of Christmas programming. We're kind of inclined to do it somewhere else if we can."
While Christmas is a no go for the series, Hamilton does have his eye on starting filming in 2016, saying, "We're hoping to film it next year."
When the one-off happens the kids will have grown up to be 19, 15, and 13.
Sounds like a plan to us.
You can catch up with the Brockmans with seasons one through four of Outnumbered on Hulu.
Have you been missing Outnumbered?
See More: 
WATCH: 10 TV Shows That Every Brit Knows
2015 British Fall Preview: 10 Shows to Watch
10 Great British TV Shows of the Last 10 Years
Read More
Filed Under: