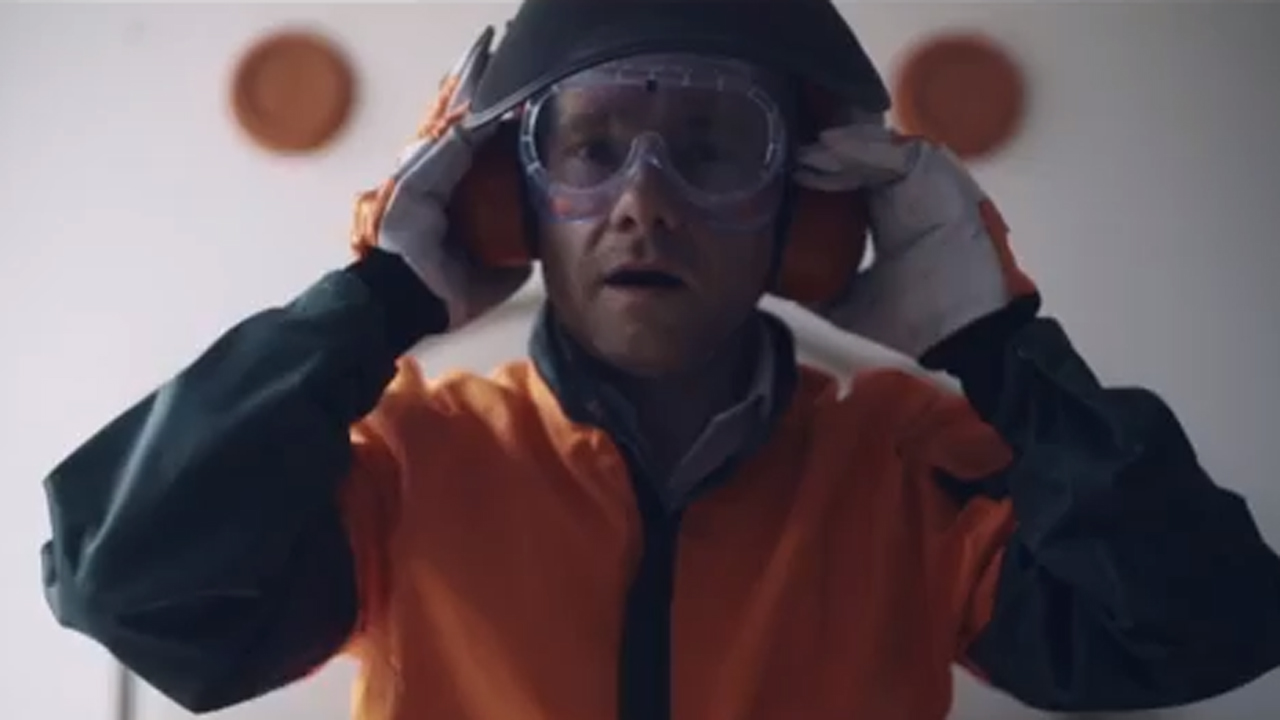 Do we still have sleep in our eyes, or has Sherlock star Martin Freeman starred in a music video?
No, we're not dreaming. And, yes, Freeman is doing his thing in Paul Weller's "Pick It Up" video.
We knew Freeman liked to dance, as seen in this Saturday Night Live teaser leading up to his hosting gig this past December. But his committing to an entire music video is pretty impressive and quite exciting.
What's even better, it's just Freeman (no offense, Benedict). He's the only actor in the video and we get an entire four minutes to just gawk at him.
Weller, who is also known as the Modfather, sings about picking up the pieces "before they blow away."
As we watch Freeman make his way through the video, it appears he's gone through a split; he's in an empty house looking a little lost. He seems to get his head on straight, does some decorating, gardening, and even builds a shed in the back garden.
Freeman gets dressed up fancy, makes a cake, and plays some dominoes by himself.
Okay, we're starting to get a weird vibe at this point.
Oh, no. We were wrong. He deffo doesn't have his head on straight in the below music video (it was all a ruse):
As if we don't need more proof that this actually happened, Freeman's TV and real-life partner Amanda Abbington tweeted her adoration for her guy:
So I understand @paulwellerHQ 's new video has been released… #proud #flawless #tune #modfather

— amanda abbington (@CHIMPSINSOCKS) November 3, 2015
Our only complaint: Wish there was more of Freeman dancing.
What do you think of Martin's alter ego in the video?
See More:
Martin Freeman: 'I Always Like Finishing Jobs'
Amanda Abbington Embraces Twitter, Martin Freeman Not So Much
Martin Freeman and Amanda Abbington's Daughter's Career Goal
Read More
Filed Under: