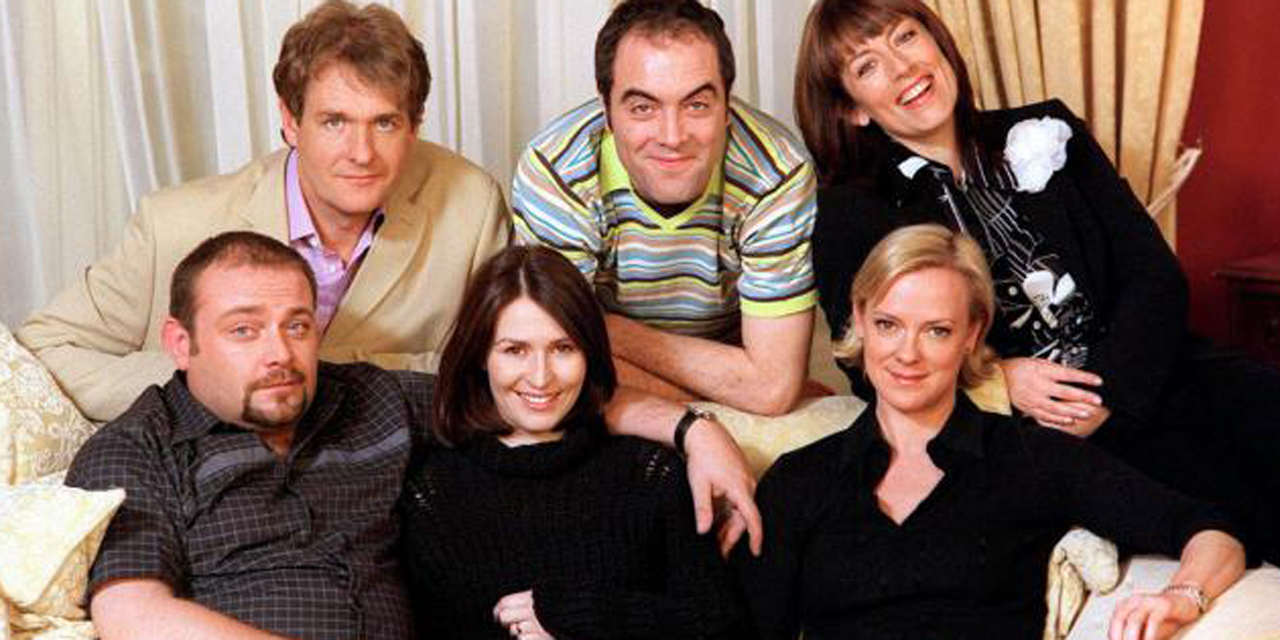 Get out the warm socks, because Cold Feet may be making a return, reports Yahoo! U.K. News.
Clearly we're talking about the TV show, not the results of the cold weather approaching. But it wouldn't hurt to have cozy feet warmers on hand to cuddle up with the British sitcom if and when it does arrive.
The ITV series aired from 1997 to 2003, with five seasons, revolving around a group of 30-somethings managing their relationships.
The cast was made up of Faye Ripley, John Thomson, James Nesbitt, Helen Baxendale, Hermione Norris and Robert Bathurst.
Ripley seems to be confident the cast will return for a reunion in 2016, telling the Daily Mail, "Well yes, I think we're off and away, I think I can say that!"
There hasn't been an official announcement from ITV, but the channel was in talks to revive the series this past summer.
It sounds like Ripley has already had a conversation about signing on, saying, "I didn't hesitate because it's been floating around as an idea for so long," referring to ITV's involvement.
It's been 12 years since the series ended, with Ripley touching on the time gap, saying, "My only hesitation is that one hopes it's not going to be rubbish. Ten years have passed, anything could have happened. I'm hoping it's not written that I've got very thin, because that's not happened!"
Here's a telling scene from the Bafta-winning series featuring James Nesbitt, Helen Baxendale, and Hermione Norris:
You can watch Cold Feet, seasons one through three, on Hulu.
Did you watch the series when it originally aired? Or in repeat? 
See More:
15 TV Shows We're Looking Forward to in 2015
Who's British on American Fall TV?
7 Movie and TV Titles That Changed After Crossing the Atlantic
Read More
Filed Under: