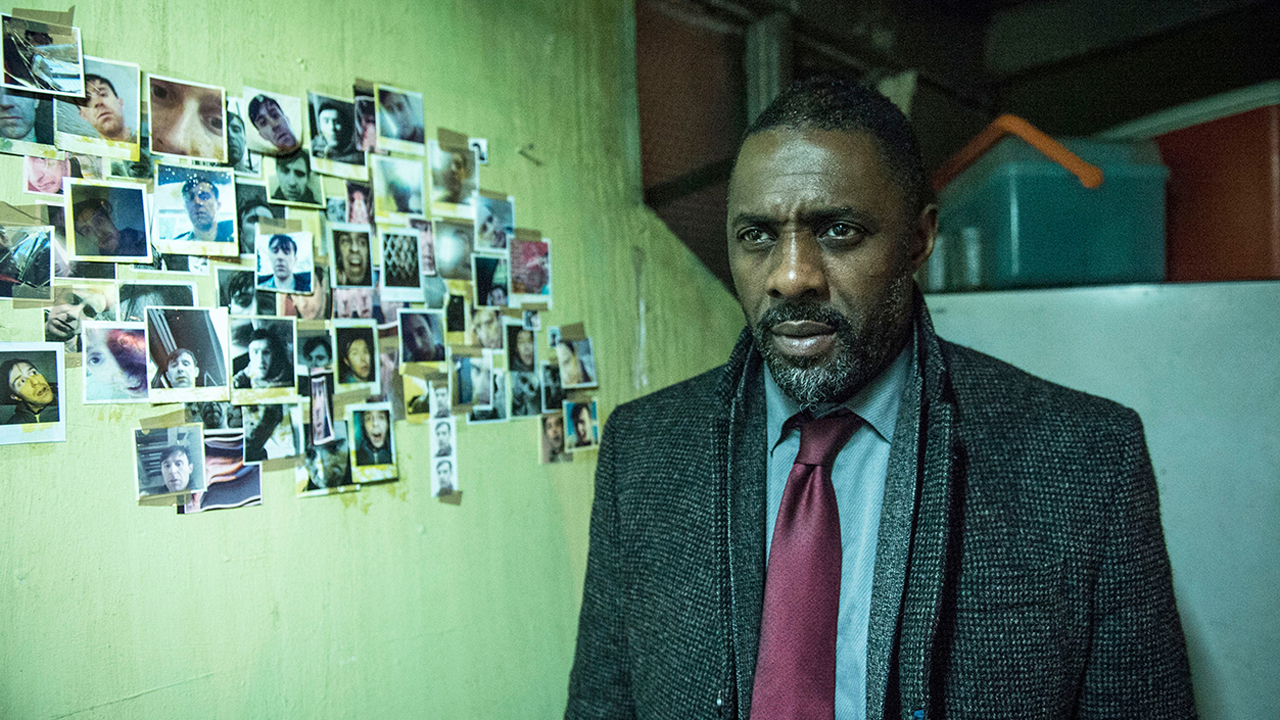 We've known that Luther is making its return to BBC America, but up until now it was listed as "coming soon." The day has come, and the premiere date has been revealed.
You can look forward to watching Idris Elba as Detective Chief Inspector John Luther on Thursday, December 17 at 9/8c in the BBCA special:
ANNOUNCING: #LUTHER is back on BBC America for a ONE-NIGHT EVENT, Dec 17, as @idriselba returns to his iconic role. pic.twitter.com/Xw53SBrgDy

— BBC America (@BBCAMERICA) November 5, 2015
We had a first look at Elba filming on the streets of London, and now we have some details straight from BBCA:
Detective Chief Inspector John Luther will learn the hard way; he may never be able to walk away from capturing the tormented psychopaths that lurk the streets of London. His attempt to leave the darker side of humanity behind for a chance at a "normal" life is quickly thwarted when he's drawn into a terrifyingly complex case. A cannibalistic serial killer delivers a devastating blow that not only pulls him out of seclusion but pushes him closer to the edge than he's ever been."
Elba talked about his character's drive, saying, "I think Luther goes back just because he can't stay away from it for too long," says Elba. "Ultimately, because he's a protector, and he just wants to be able to fix what he can see other people won't be able to …
We get an idea of what's to come with this fleshed out description:
This time we find Luther on a leave of absence from the police force, laying low in a rundown cottage. A visit from colleagues, Detective Chief Inspector Theo Bloom (Darren Boyd) and Detective Sergeant Emma Lane (Rose Leslie) brings a shocking piece of news that draws him back to London in search of the truth. At the same time, a gruesome cannibalistic serial killer has struck the city, eating body parts as he goes. With a trail of clues leading from one crime scene to the next, Detective Superintendent Unit Martin Schenk (Dermot Crowley) and his team must work out the twisted logic that connects each victim. But this murdering mastermind is more than a match for Schenk's police, outsmarting them at every step. It's not long before Luther makes his triumphant return to the Bullpen, determined to capture the killer before another mutilated body joins the mounting pile. But he's dogged at every turn by ghosts from his past. Isolated and volatile, it will take every fiber of Luther's being to keep it together.
We probably know the answer to this question, but what are your plans on December 17?
Are you psyched for the return of Luther?
See More:
First Look: Idris Elba Returns for 'Luther' Special
WATCH: Seth Meyers' Mum Crushes on 'Luther' Star Idris Elba
10 Idris Elba Moments That Rocked the Internet
Read More
Filed Under: