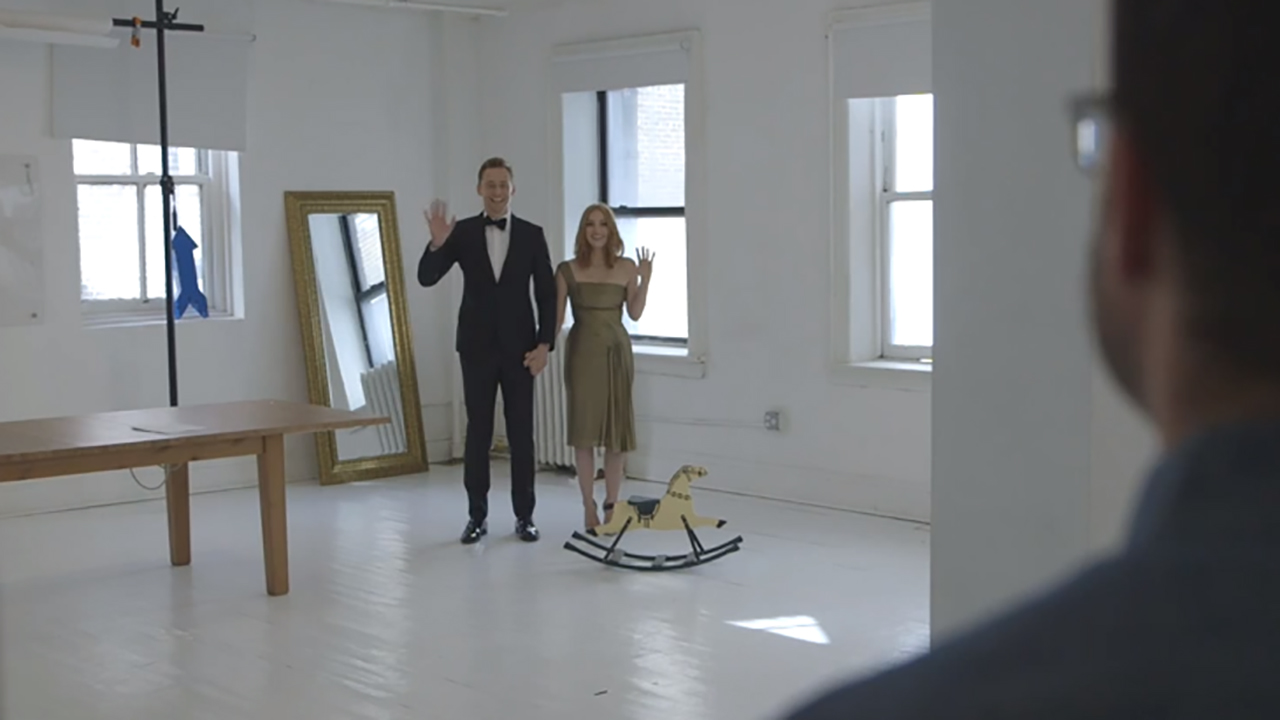 It may seem like we're talking about Tom Hiddleston a lot these days, not that anyone is complaining, but the British actor just proves our point: He is the guy that keeps on giving.
Seriously, does this actor ever take a day off? He is always on. He even took some time out of his busy schedule to throw a party for MTV staffer Josh Horowitz.
Horowitz received a handwritten note from Hiddleston inviting him to an after-party for his recently released film Crimson Peak (October 16), hosted by the British actor and co-star Jessica Chastain.
Horowitz was politely asked not to bring a guest since it's an intimate affair.
That's understandable, but Hiddleston took it a step further, explaining in his letter, "Jessica and I look forward very much to seeing you and not murdering you in any way at all. Hugs and Kisses, T."
Wait a minute, what was that last bit? No, not the fact that he signed his name with the letter "T" (which is cute), we're referring to that slight overshare.
Well, he is Tom Hiddleston, and we've said this before and we'll say it again, he can do no wrong in our eyes. We'll just let that slip slide.
When Horowitz turns up for the party, he's the only guest. That could be unsettling, but in this case it means more time with T. While we weren't invited, it's fun being a fly on the wall.
Take a peek at what went down here:
Would you be Tom Hiddleston's friend?
See More:
Tom Hiddleston: 'Your Comfort Zone's What You're Frightened Of'
10 Reasons We Love Tom Hiddleston
Personality Quiz: Who's Your British Celebrity Husband?
Read More
Filed Under: