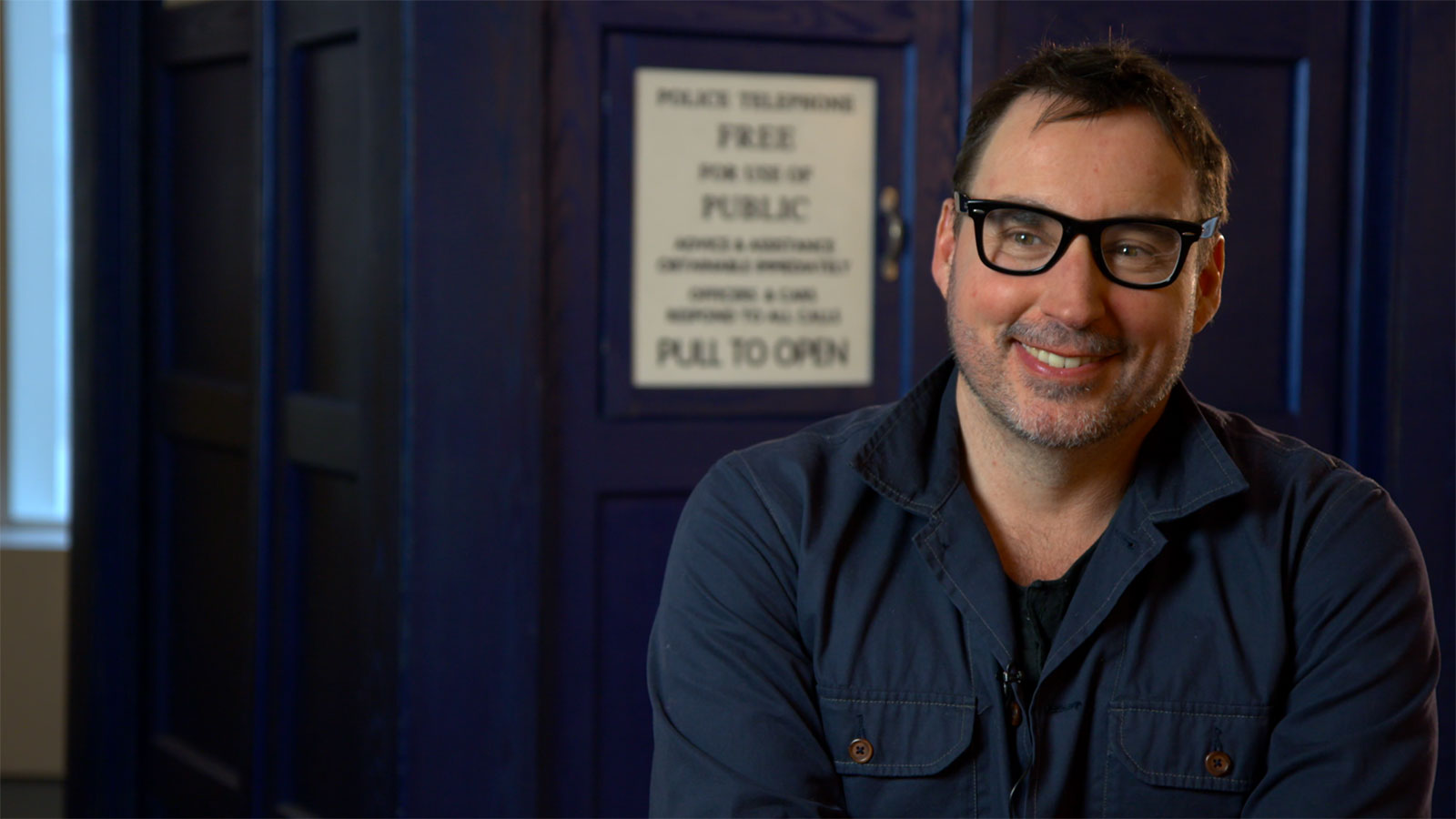 Creator of BBC AMERICA's supernatural buddy drama Being Human and spy series The Game, Toby Whithouse is no stranger to switching genres. And you'll find no better example of Whithouse's versatility than his work on Doctor Who. He's written everything from a high school romp ("School Reunion") to a romantic travelogue with bloodsuckers ("Vampires of Venice") to a Western episode ("A Town Called Mercy") to a hotel horror story ("The God Complex") that would give Ryan Murphy and his denizens the willies. And now he's penned a two-parter ghost story "Under the Lake" and "Before the Flood," set in a bleak underwater facility haunted by creepy apparitions.
Given that he's written a ghost story, does Whithouse himself believe in ghosts? We asked him, and here's what he said:
What keeps him coming back to Doctor Who as a writer-for-hire, even as he creates his own shows? It's all about the love, as Whithouse says:
Whithouse wrote his first episode, "School Reunion," back in 2006. Whithouse talks a bit about the responsibility he felt in bringing back two iconic Doctor Who companions, Sarah Jane (Elisabeth Sladen) and K-9, in that story.
Whithouse has written for three Doctors—David Tennant, Matt Smith, and now Peter Capaldi. What's it like to hear your words brought to life by Capaldi and Jenna Coleman?
Finally, we asked Whithouse about the growing number of Doctor Who fan fiction writers with aspirations of contributing to the series one day. Whithouse offers his advice and reveals something Steven Moffat said about Sherlock that should hearten fan fiction writers everywhere:
See more:
Interview: Toby Whithouse on Cast Changes for 'Doctor Who,' "Being Human'
What's your favorite Toby Whithouse Doctor Who episode? Tell us below:
Read More
Filed Under: