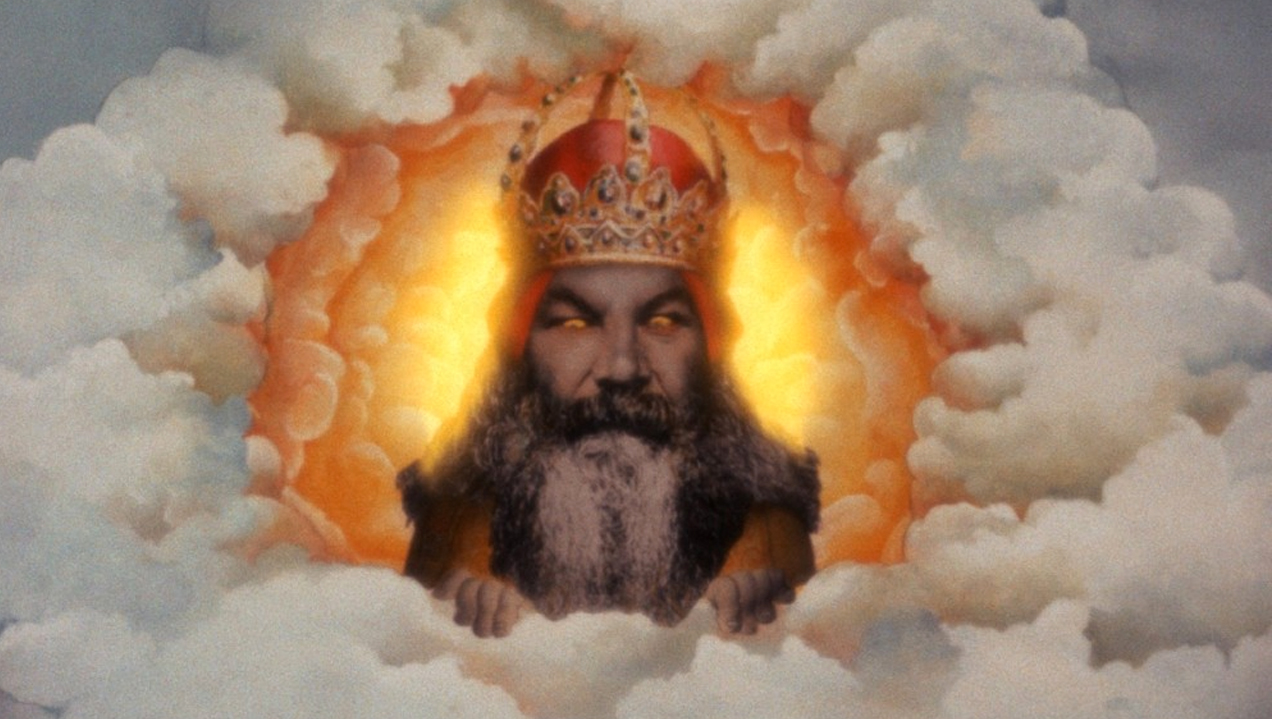 This will only be of interest to anyone observing the reunion of the former members of Monty Python's Flying Circus and secretly pining for more of those absurd animations Terry Gilliam used to make out of old paintings.
In this clip, an extract from one of the Blu-ray extras from the latest re-release of Monty Python and the Holy Grail, Terry talks us through his creative process when making the medievally inspired cartoons that link various bits of the movie together. Or rather, he takes the opportunity to moan, settle old scores, castigate his old working method, credit his assistants with doing most of the work, complain about the poor rate of remuneration he is receiving for doing it in the first place and generally act like a big comedy grouch.
For example: "It's the animation that was cut out by the rather envious members of the group, who were trying to restrain a young, talented animator. A man who could have gone on to be a great animator, but he was forced into live-action filmmaking to cover the scars."
It's about as far from the usual glowing commentary track these things normally have as it is possible to imagine, and is therefore the most Monty Python way of doing such a thing imaginable:
See more:
Personality Quiz: Which 'Monty Python' Member Are You?
PHOTOS: Michael Palin, Terry Jones, Eric Idle, John Cleese and Terry Gilliam Reunite for 'Monty Python Live' Rehearsal
Terry Gilliam: "Monty Python Have Sold Out"
Forget Harvard: Which of Your Favorite Stars Are Oxford Grads?
Read More
Filed Under: