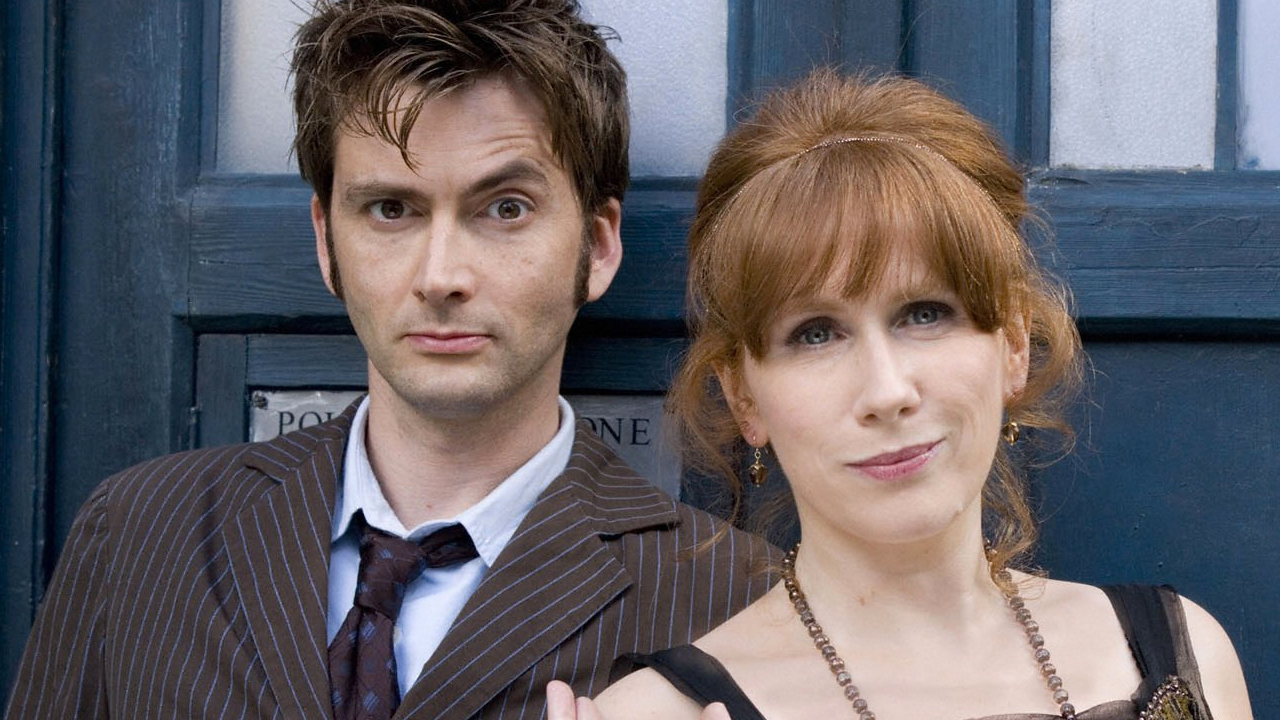 David Tennant is putting his big Tenth Doctor coat back on once again, to record three new Doctor Who audio dramas with a full cast for Big Finish, and the cake-sized cherry on this most cakey of cakes is that he will be joined by Catherine Tate, playing Donna Noble.
There will be three stories, compiled as Doctor Who – The Tenth Doctor Adventures, beginning with "Technophobia," set in a near-future London in which mankind loses the ability to use technological devices. The second story, "Time Reaver," is set on a mechanical planet with a thriving black market economy and a dark secret, and in the third, "Death and the Queen," Donna falls for the man of her dreams on a planet called Goritania, but the Doctor isn't entirely convinced by this fairytale romance.
The two of them seem delighted to be back in each other's company once again, as this promotional clip proves:
Executive producer Nicholas Briggs (yes, the one that does the Dalek voices) said he is thrilled to be working with David again: "I've enjoyed working with all the Doctors on TV, but David is on the only one I'd known before he became the Doctor. I'd worked with him on our Dalek Empire series for Big Finish and had such fun. So along with the excitement of directing new Tenth Doctor adventures, I'm so happy to be working with an old chum again."
Big Finish producer David Richardson said: "This is one of those dream projects where I've spent months pinching myself. I'm covered in bruises. With two major international stars in place, and the legacy of this era of the TV show to live up to, we've worked our socks off to try and make some very special stories for this box set. Expect adventure, fun, scares… and some tears too."
The audio adventures will be released on the Big Finish website in May 2016.
See more:
WATCH: Meet David Tennant as Purple Man in 'Jessica Jones' Trailer
WATCH: David Tennant Sings Kiki Dee
WATCH: David Tennant Helps a Fan Ask a Girl Out at Wizard World Comic ConCatherine Tate and David Tennant are Looking for a New Project
Read More
Filed Under: