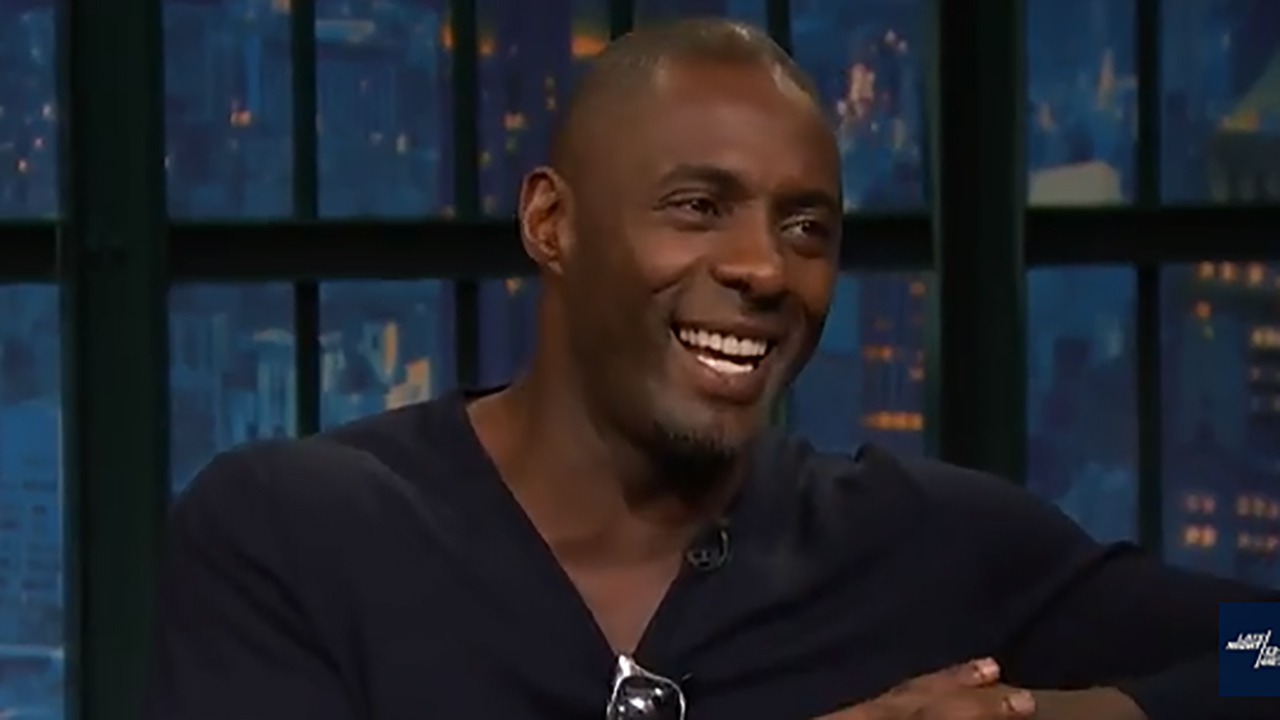 And perhaps the feelings are mutual?
It turns out Idris Elba and Seth Meyers were at the same Emmy party last year. Meyers had both his parents with him, and his mum had her eye on Elba.
The British actor swung by Late Night with Seth Meyers last night (October 5) for a catch-up, and Meyers asked if Elba remembered the meeting.
Oh, did he remember. He even remembered her first name being Hilary.
Meyers seemed slightly surprised that Elba was so in tune; surely he meets a lot of people.
The late night host made a joke about his mom's plans last night, with Elba interrupting him, saying, "Nooo, I think she has other plans tonight," as if they keep in contact on a regular basis.
You can check out the entire convo below:
What do you think of Idris Elba's thoughtfulness?
See More:
Personality Quiz: Who's Your British Celebrity Husband?
Idris Elba Drops 'Star Trek Beyond' Hints
First Look: Idris Elba Returns for 'Luther' Special
Read More
Filed Under: