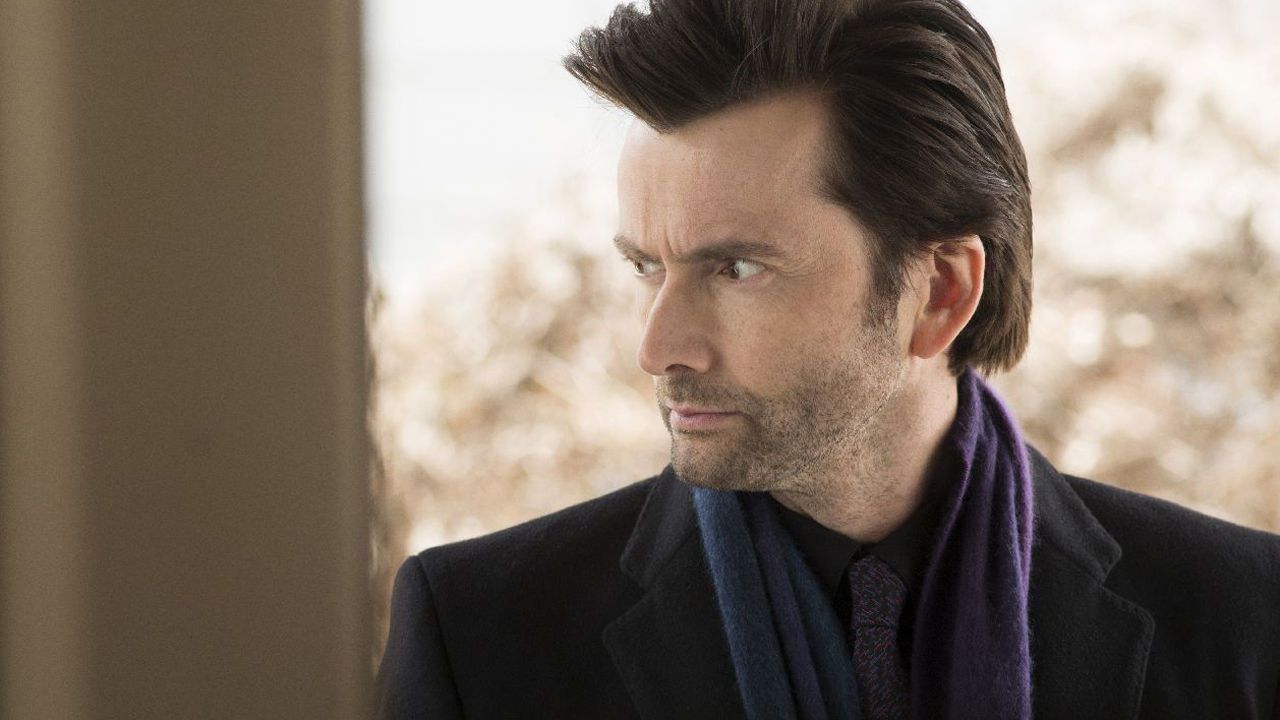 We regularly have David Tennant on the brain (for the obvious reasons), but we aren't the only ones.
His villainous character Dr. Zebediah Killgrave/Purple Man is in Jessica Jones' (Krysten Ritter) head, and she can't shake it.
We only get a glimpse of Tennant himself in the new trailer for the Netflix original series Jessica Jones, but his presence is throughout. He's all the girl can talk about.
Did we mention Killgrave can control minds? Oh, yeah, well, that might explain why she's so rattled by him.
When we first meet Jones, she's working as a private investigator in NYC. A friend (Mike Colter) picks up on her superhuman abilities, warning her, "The way I see it, being a hero just puts a target on your back."
The thing is, she already has a target on her back with Killgrave returning to the scene.
Let's get to it, and check out the first full trailer for Jessica Jones below:
The 13-part series Jessica Jones premieres on Netflix on November 20.
Has the first look met your expectations?
See More:
Listen to David Tennant as Purple Man in 'Jessica Jones' Trailer
WATCH: 'Doctor Who' Stars as Villains
Personality Quiz: Who's Your British Celebrity Husband?
Read More
Filed Under: