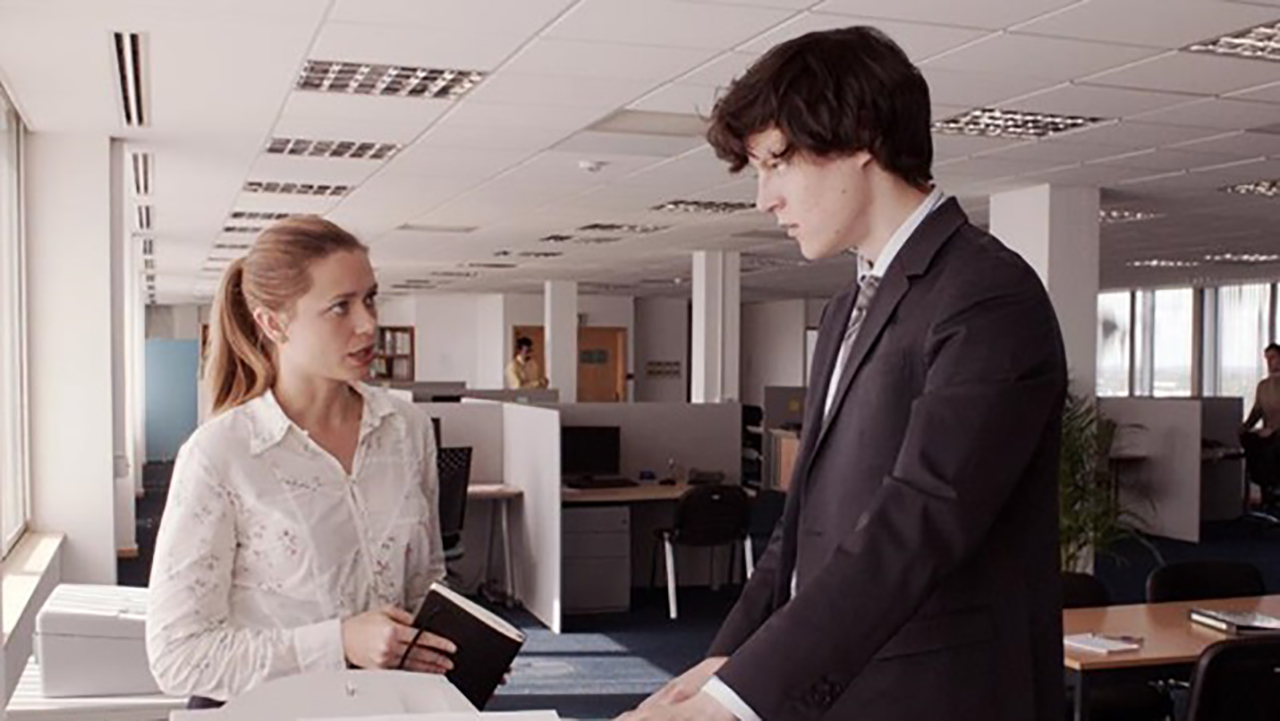 Colin Firth and his former partner and Valmont co-star Meg Tilly had a baby, and that baby has grown up to be a 25-year-old actor, following in his acting parents' footsteps.
The British actor's eldest son, Will, makes his film debut in Sasha Collington's British film Love Type D. The film puts a twist on the standard romantic comedy.
A group of friends notice that they keep getting dumped by their romantic partners, learning they have a gene that makes them prone to "suffer chronic failure and rejection."
There are two types of people in the film's scenario: dumpers and dumpees.
That does not leave a lot of wiggle room.
The gaggle of dumpees come up with options on how to outsmart the gene but none are ideal. You can look for Will in the trailer at :33, playing an intern. He's the tall,  lanky one with great hair, taking after his father:
Will grew up in Vancouver, Canada with his mother. He moved to London in 2010 to study drama at East 15 Acting School, according to the U.K.'s Evening Standard.
He talked to the Standard about their different styles, saying, "He's a classy Englishman. I'm more the tall, gangly Canadian. He's more the romantic lead roles. I'm not sure what my type is yet."
Will went on to talk about Firth's role in his acting career, saying, "It's a tough career. It can be emotionally draining, and he was worried for me. He wanted to make sure I knew what I was getting myself into, but he's supported me all the way."
Are you excited for another Firth in the film industry?
See More: 
Colin Firth: 10 Reasons We Love Him
Colin Firth Says He's a Regular Husband
Colin Firth Is on Set for 'Bridget Jones's Baby'
Read More
Filed Under: