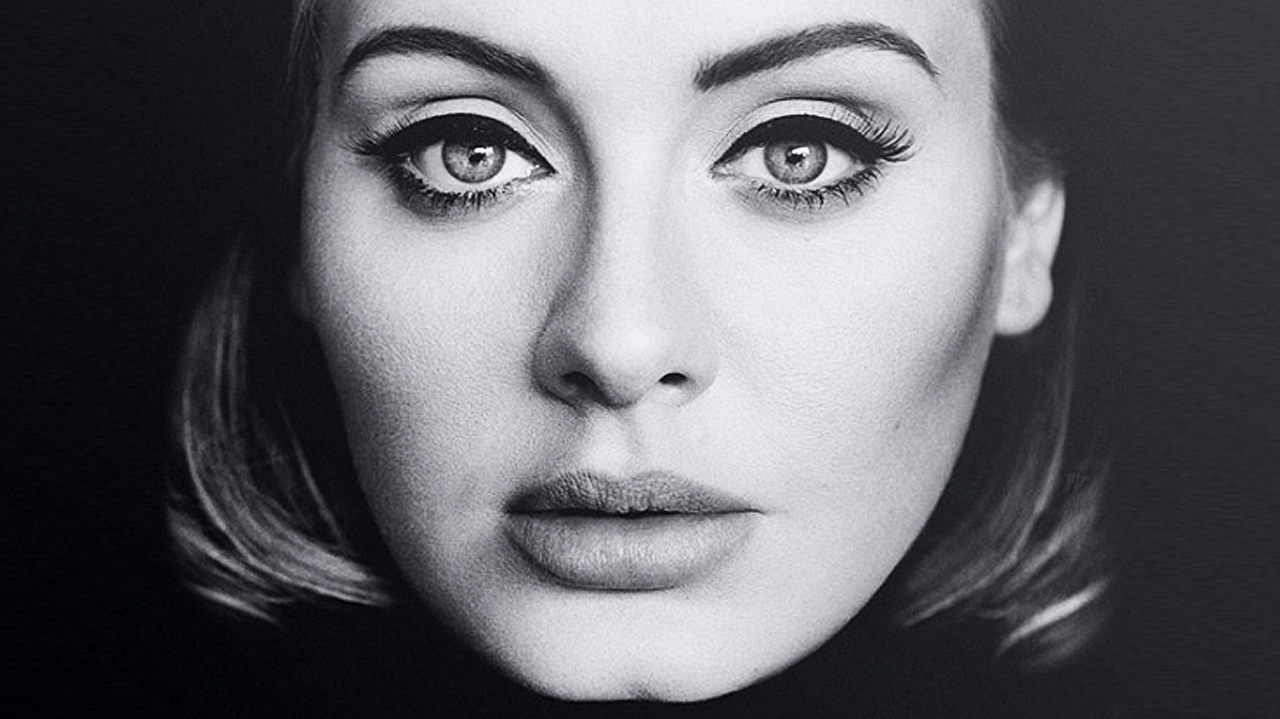 After the cryptic TV commercials and the tweeted mission statement and the general air of expectation around her latest release, the new Adele single "Hello" is out in the wild, available to listen to and running free.
It's here:
Nice to hear the old Adkins pipes being given a workout again, isn't it? And it seems that her latest album won't be as concerned with the bliss of family life as fans were predicting. Clearly this is another one of those songs in which she puts her future self back in contact with a former loved one, to see how they've been getting on. It's a bit like "Someone Like You" in that regard, but without the brave face.
It's the first track to be taken from her new album 25, which is released on November 20.
Speaking to BBC Radio 1 this morning (October 23), she also discussed how much she's been enjoying her time out of the limelight over the past couple of years. She said: "I find fame quite frightening and I find it really toxic.
"It's very charming and it's very persuasive but it doesn't last so why would you want to get involved in something that you will miss so much when it's gone – and it always goes."
She added: "I like the way I've lived my life and that's why I'll keep on living it that way. I get to live my life and do normal things because of it."
She also explained that the expectations on her following the global success of her album 21 have curiously taken the pressure off this time around, as there's little chance of that kind of thing happening again:
"Because of my last album, because of what it went on to do, it was kind of a write-off to ever expect anything with this album, the new one, like that. So actually it made it [writing 25] a bit easier.
"I feel like every album I'm ever going to write is always going to be following 21. Even no matter what this album does, my next record's going to be following 21."
And if that sounds like a reason to give up, what else could she do?
"Sometimes I have my moments, but not that often, when I think it would be a lot easier to be on a yacht all the time. But I don't want to be on a yacht – I'm scared of the sea."
The full tracklisting for 25 is as follows:
1. Hello
2. Send My Love (To Your New Lover)
3. I Miss You
4. When We Were Young
5. Remedy
6. Water Under The Bridge
7. River Lea
8. Love In The Dark
9. Million Years Ago
10. All I Ask
11. Sweetest Devotion​
See more:
Adele Tweets Her New Album's Mission Statement
'Hello, It's Me': Adele Reveals Surprise Album Teaser
WATCH: Adele Gets Her MBE From Prince Charles
Top Gear Thursday: Adele Dreams of Being Star in a Reasonably Priced Car
Read More
Filed Under: