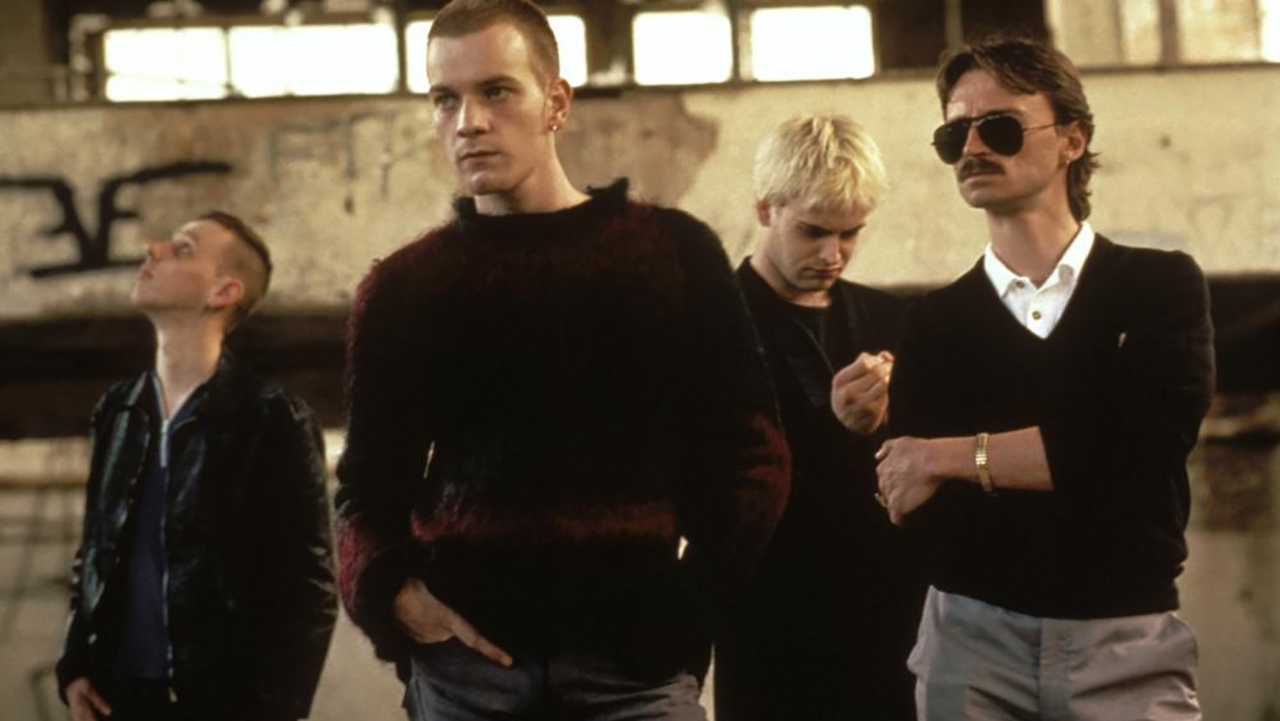 Trainspotting director Danny Boyle recently confirmed that he has his eye set on next summer to start filming the sequel for the 1996 film, marking the 20th anniversary of the original release. There was some back and forth with the cast, but it sounds like the script and schedules are set. The returning actors—Ewan McGregor, Jonny Lee Miller, Ewen Bremner, and Robert Carlyle—will reprise their characters from Irvine Welsh's novel about four friends passing time in Edinburgh, Scotland, picking up ten years later in the sequel.
Let's catch up with the original cast members:
1. Ewan McGregor (Renton)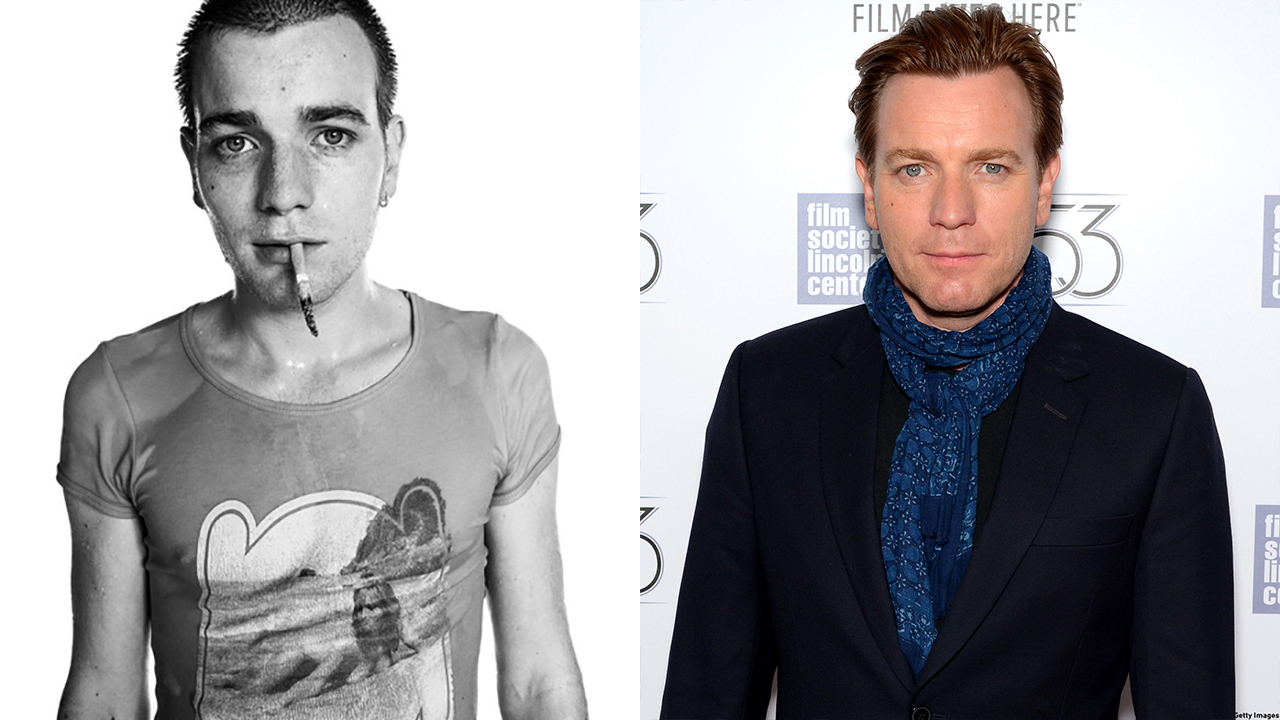 Ewan McGregor, who played heroin-addicted Renton in Trainspotting, made his Broadway debut with Maggie Gyllenhaal (The Honourable Woman) in Tom Stoppard's The Real Thing in 2014. He was just seen in the second season of the HBO comedy Doll & Em playing himself. (Well, we hope it's an exaggerated version because he makes a pass at Doll [Dolly Wells], and McGregor is indeed married in real life.) He's set to reunite with Star Wars co-star Natalie Portman in the 2016 action drama Jane Got a Gun. He's currently working on American Pastoral, opposite Jennifer Connelly and Dakota Fanning. We can look forward to seeing him in the live-action adaptation of Walt Disney's Beauty and the Beast as Lumiere, out in 2017.
2. Jonny Lee Miller (Sick Boy)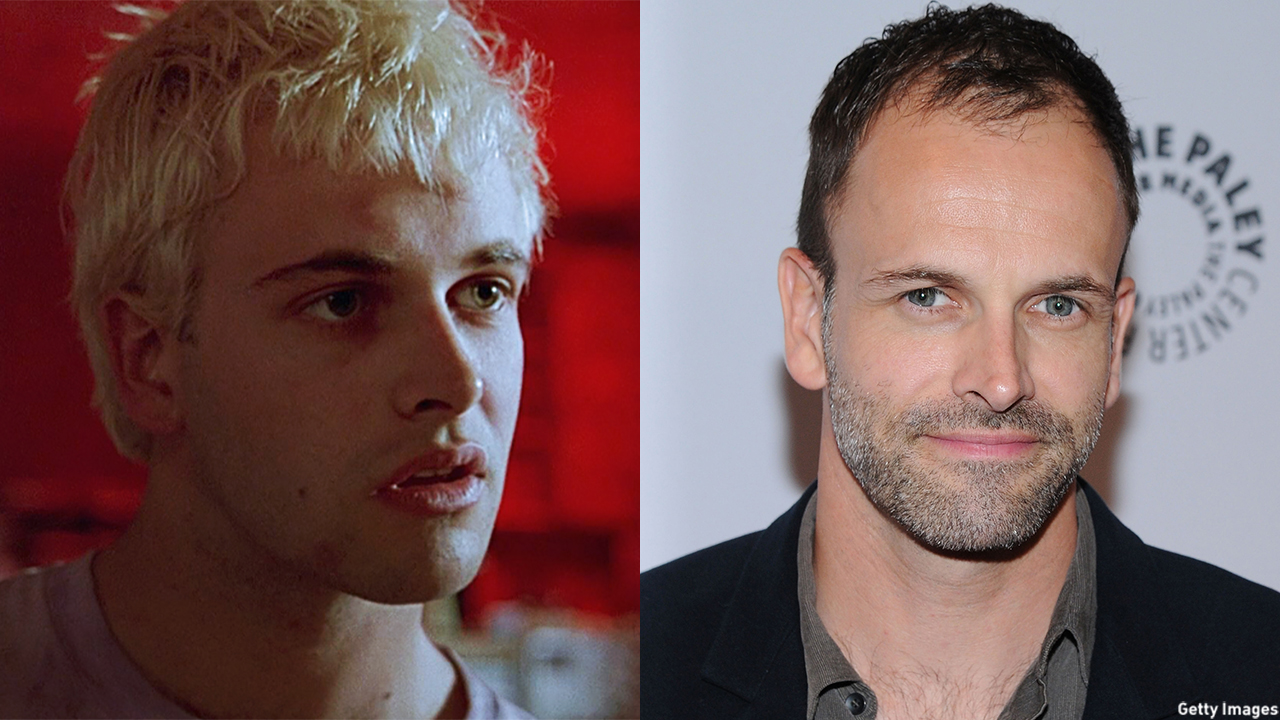 In Trainspotting, Jonny Lee Miller took on the role of Sick Boy, who is also an addict but shows no signs of slowing down. These days, we can find Miller on CBS's Elementary, a modern-day twist on Sir Arthur Conan Doyle's Sherlock Holmes stories, set in NYC. Miller's Watson is portrayed by American actress Lucy Liu. The series kicked off in 2012, with its fourth season premiering this fall on November 5. Prior to stepping into Sherlock's iconic shoes, Miller was spotted in 2012's Byzantium and Dark Shadows. In 2011 he starred opposite fellow Holmes Benedict Cumberbatch (Sherlock) in the National Theatre Live production of Danny Boyle's Frankenstein. The two actors switched off playing Victor Frankenstein and The Creature, alternating nights.
3. Ewen Bremner (Spud)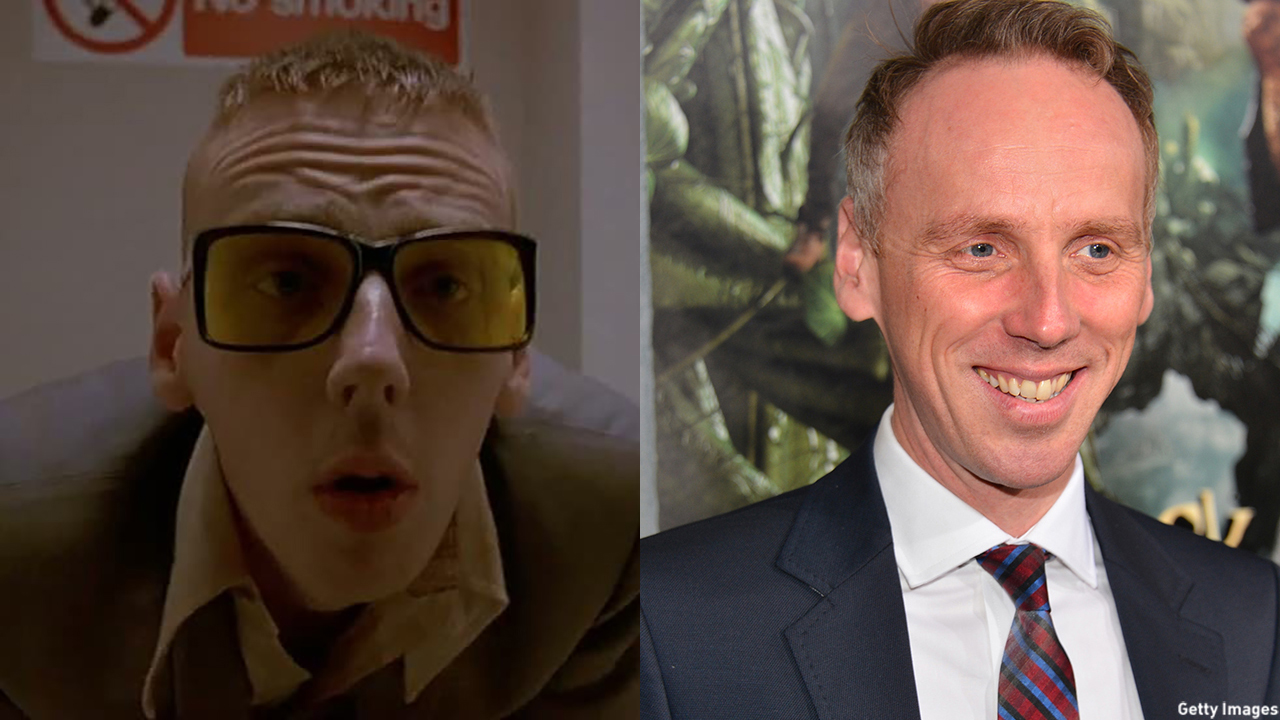 Ewen Bremner, Spud in Trainspotting, recently starred in the first season of Banished as Reverend Johnson, also starring Russell Tovey and MyAnna Buring. If you want to look for him in earlier roles, he recently starred in BBC America's 2014 TV movie A Poet in New York as John Malcolm Brinnin, opposite Tom Hollander. You may have spotted him in 2013's sci-fi drama Snowpiercer, with Tilda Swinton. He's set to star in the pilot for the British miniseries The Devil You Know, with Doctor Who's Karen Gillan and comedian Eddie Izzard. The period drama revolves around the Salem Witch Trials, with the premiere date yet to be confirmed.
4. Kevin McKidd (Tommy)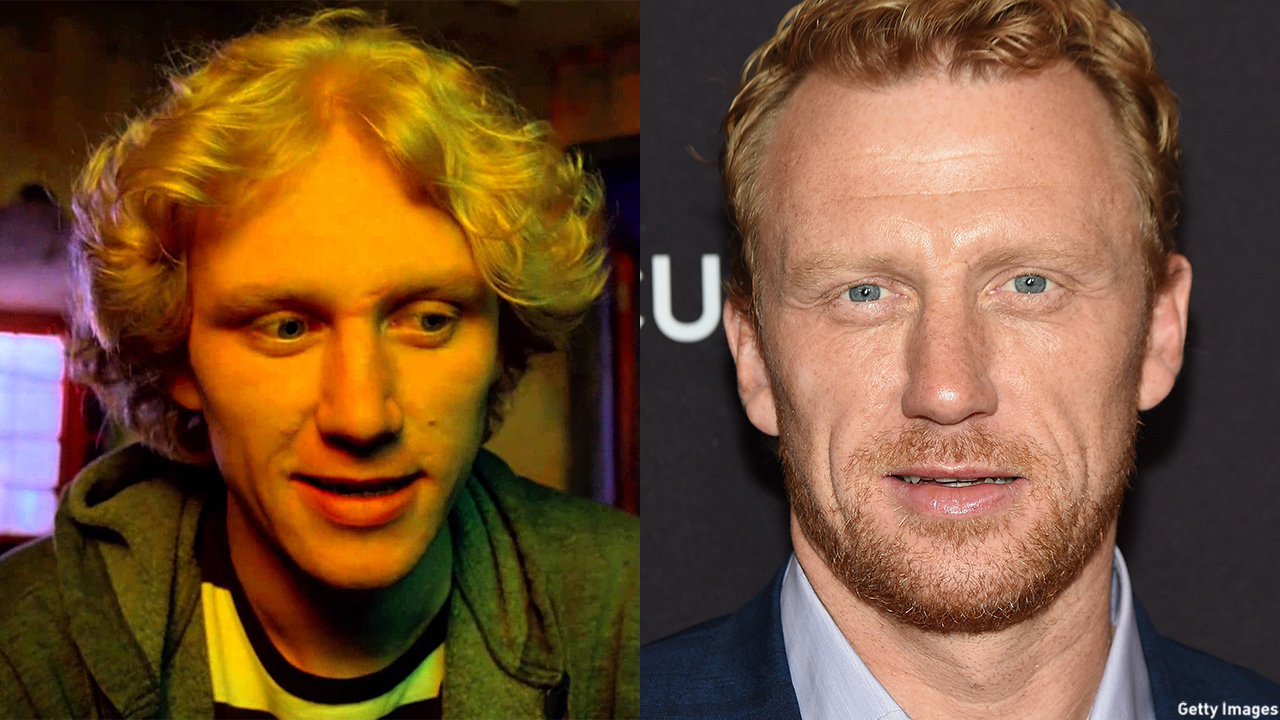 Kevin McKidd's Tommy was the straight arrow of the bunch in the film. You can catch up with McKidd now on the long-running medical drama Grey's Anatomy. He joined the series in 2008 and is currently portraying Dr. Owen Hunt. Also in 2008, McKidd starred opposite Grey's co-star Patrick Dempsey (Bridget Jones's Baby) in the Anglo-driven film Made of Honor. McKidd portrayed a charming Scotsman named Colin, who had a royal lineage, a sexy accent and could dunk like a pro. And unfortunately for Dempsey's character, Colin was engaged to his best girl friend/love interest (Michelle Monaghan). We can look for McKidd in the 2016 film Tulip Fever, also starring Cara Delevingne.
5. Robert Carlyle (Begbie)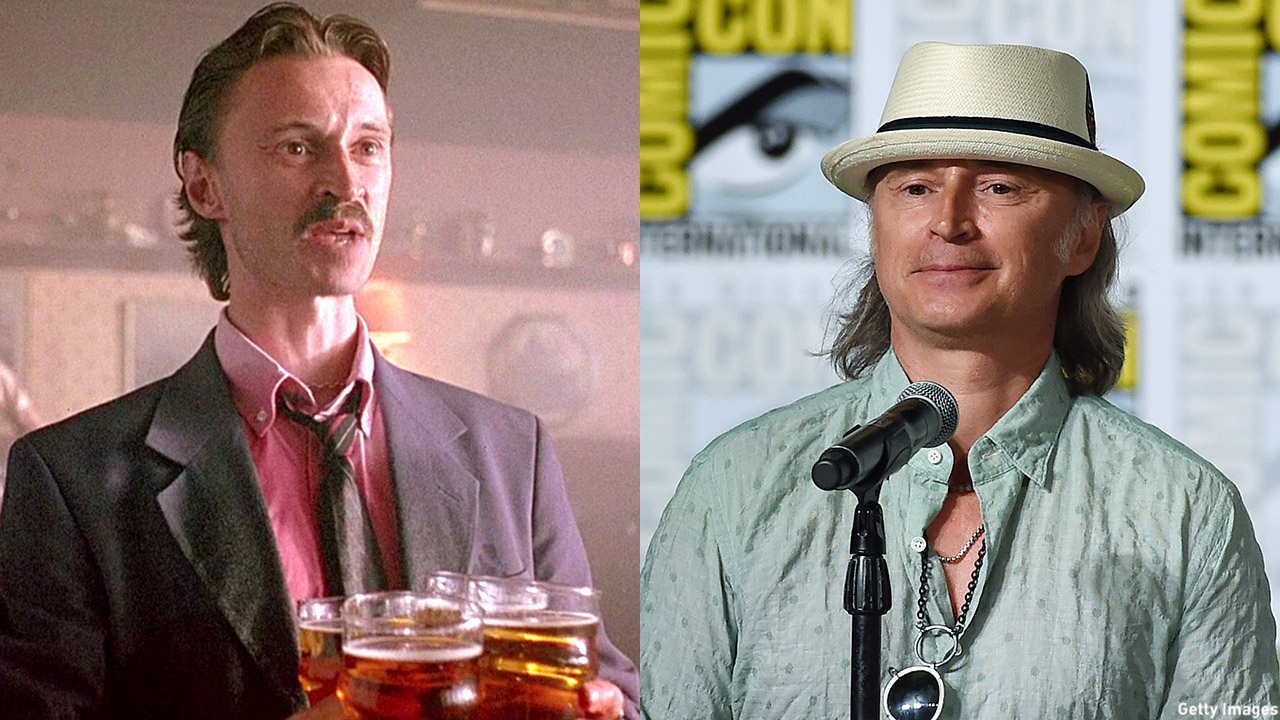 In Trainspotting, Robert Carlyle's Begbie was the most unpredictable of the crew. Carlyle currently stars on ABC's modern fairy tale Once Upon a Time. He took on the dual role of Mr. Gold and Rumplestiltskin in 2008, returning with the fifth season this fall. Also in 2008, he starred opposite Benedict Cumberbatch in the five-part British series The Last Enemy and opposite Kiefer Sutherland in 24 the TV movie. He's set to star opposite Emma Thompson in the Glasgow-based thriller The Legend of Barney Thomson, with the release date yet to be confirmed.
6. Kelly Macdonald (Diane)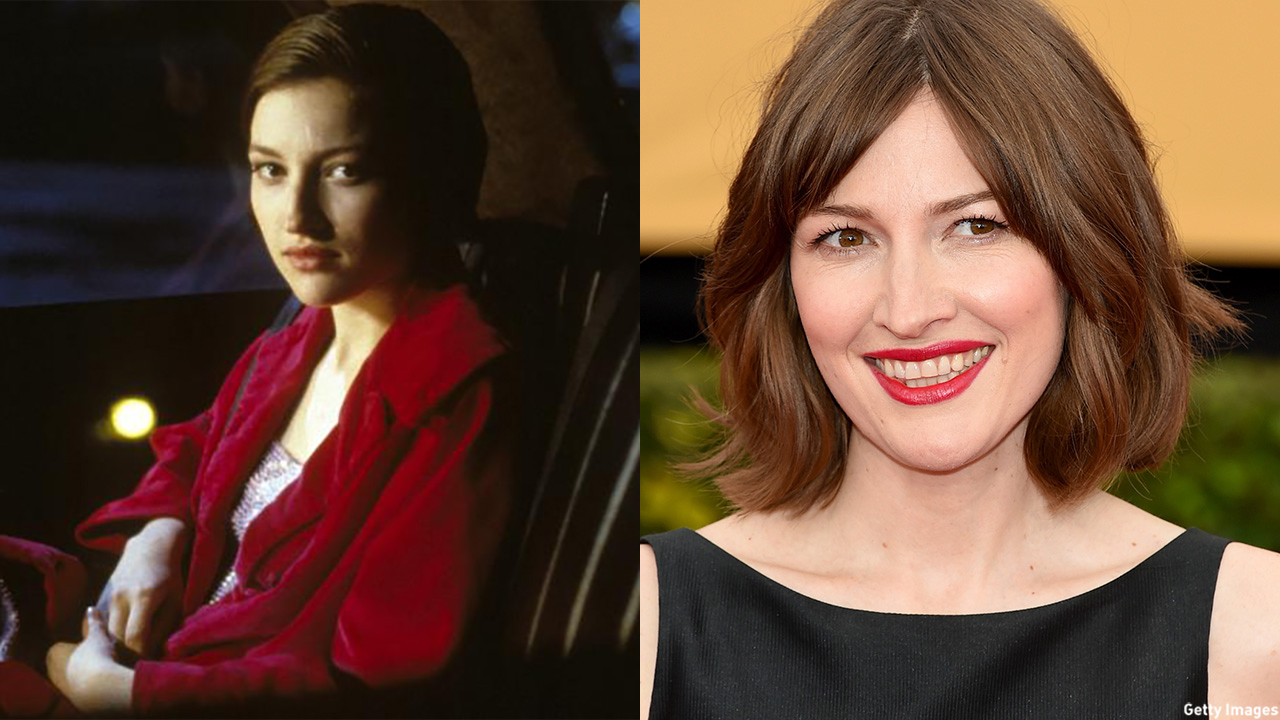 In the 1996 film, Kelly Macdonald took on the role of 15-year-old Diane, who blackmailed Renton into hanging out with her. You may remember Macdonald from HBO's Boardwalk Empire. She portrayed mobster Nucky Thompson's (Steve Buscemi) main squeeze Margaret Thompson from 2010 to 2014. She also starred in 2011's Harry Potter and the Deathly Hallows: Part 2 as the ghost of Helena Ravenclaw and lent her voice to 2012's Brave as the raven-haired Scottish Princess Merida.
Whose career have you kept up with?   
See More: 
Danny Boyle's 'Trainspotting' Sequel Gets Start Date, Name Change
Danny Boyle's Next Film: 'Trainspotting' Sequel
Brit Binge Watching: Five Pieces Set in Scotland You Can View Online
Read More
Filed Under: