This year marks the 40th anniversary of The Rocky Horror Picture Show. And how are we going to celebrate? Oh, you know, BBC America is going to premiere a brand-new two-hour gala performance of the musical, The Rocky Horror Show, from the stage of London's Playhouse Theatre on Saturday, October 17 at midnight (any other time would just be silly). You can look forward to original show creator Richard O'Brien narrating and Stephen Fry, Anthony Head, Adrian Edmondson, Mel Giedroyc and Emma Bunton acting as guest narrators.
Let's get ready for the new Rocky by revisiting with some of the original cast members:
1. Tim Curry (Dr. Frank N. Furter)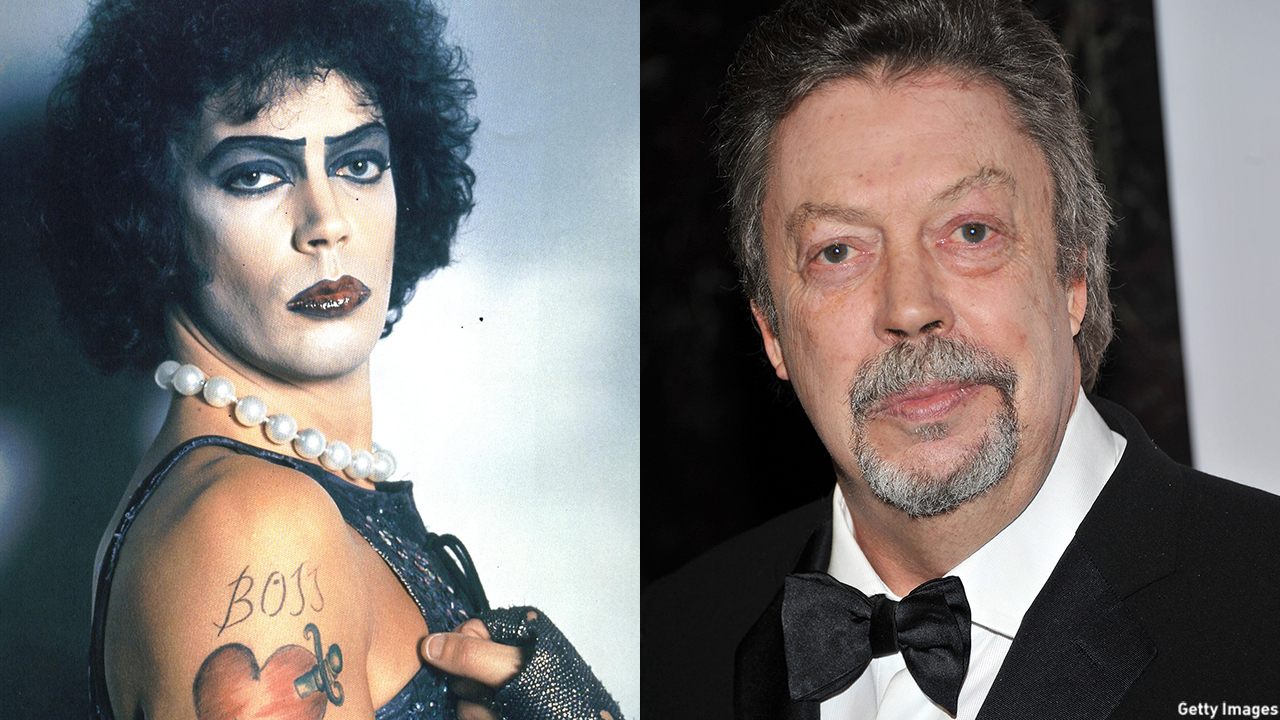 Tim Curry took on the role of crazed scientist Dr. Frank N. Furter, rocking fishnets and a garter belt. Curry has recently leant his voice to a number of TV series including Star Wars: The Clone Wars (2012-2014), Randy Cunningham: 9th Grade Ninja (2012-2014), Young Justice (2012-2013), and Transformers: Rescue Bots (2012). You may have spotted the British actor in 2010, starring in two episodes of the CBS series Criminal Minds. He portrayed Billy Flynn, a serial killer. Curry suffered a stroke in 2012, but he's on the mend, having just attended the 2015 Tony Awards to accept the honor of a Lifetime Achievement Award.
2. Susan Sarandon (Janet Weiss)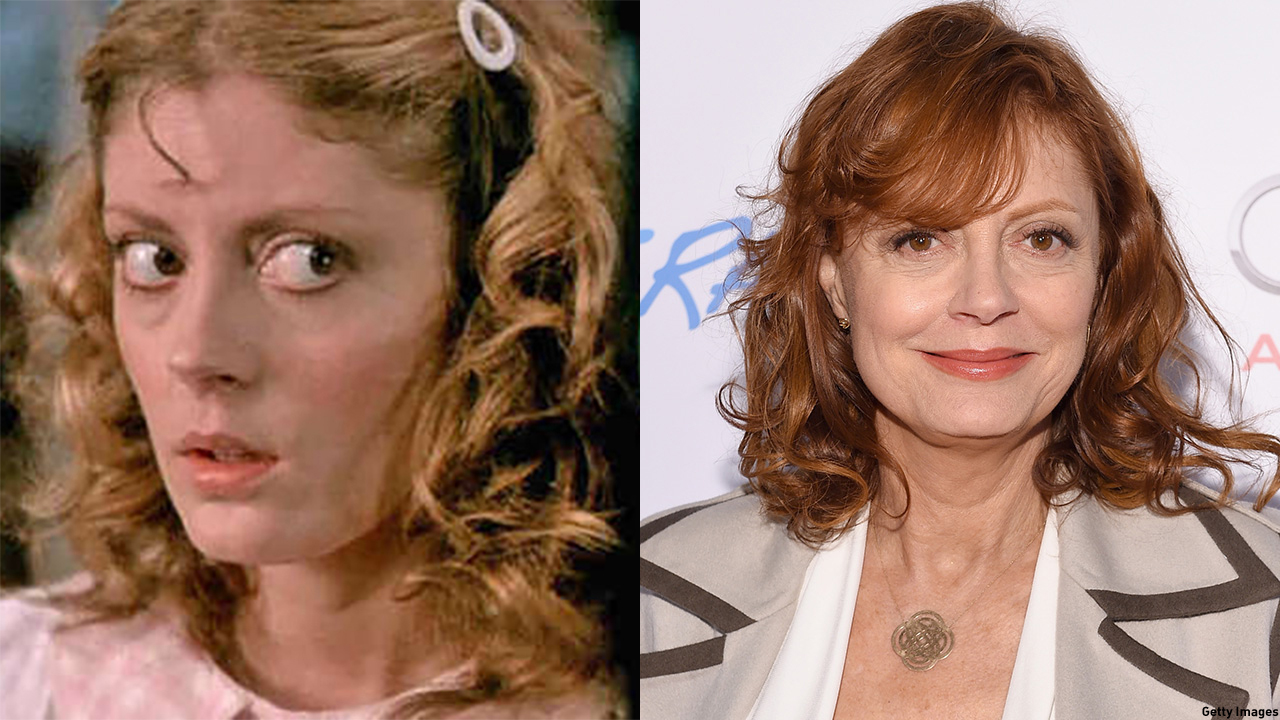 Susan Sarandon, the damsel in distress Janet, starred opposite Melissa McCarthy in 2014's film Tammy, revolving around the dynamic of their mother/daughter relationship. Also in 2014, Sarandon took on the role of a detective in the thriller The Calling. In 2015 she starred in the Lifetime miniseries The Secret Life of Marilyn Monroe as Gladys Mortenson, Marilyn's mother. She's currently working on the 2016 release Mothers Day, also starring Christina Ricci, Courteney Cox, and Sharon Stone. If you think the title looks wonky, this may have something to do with the missing apostrophe.
3. Barry Bostwick (Brad Majors)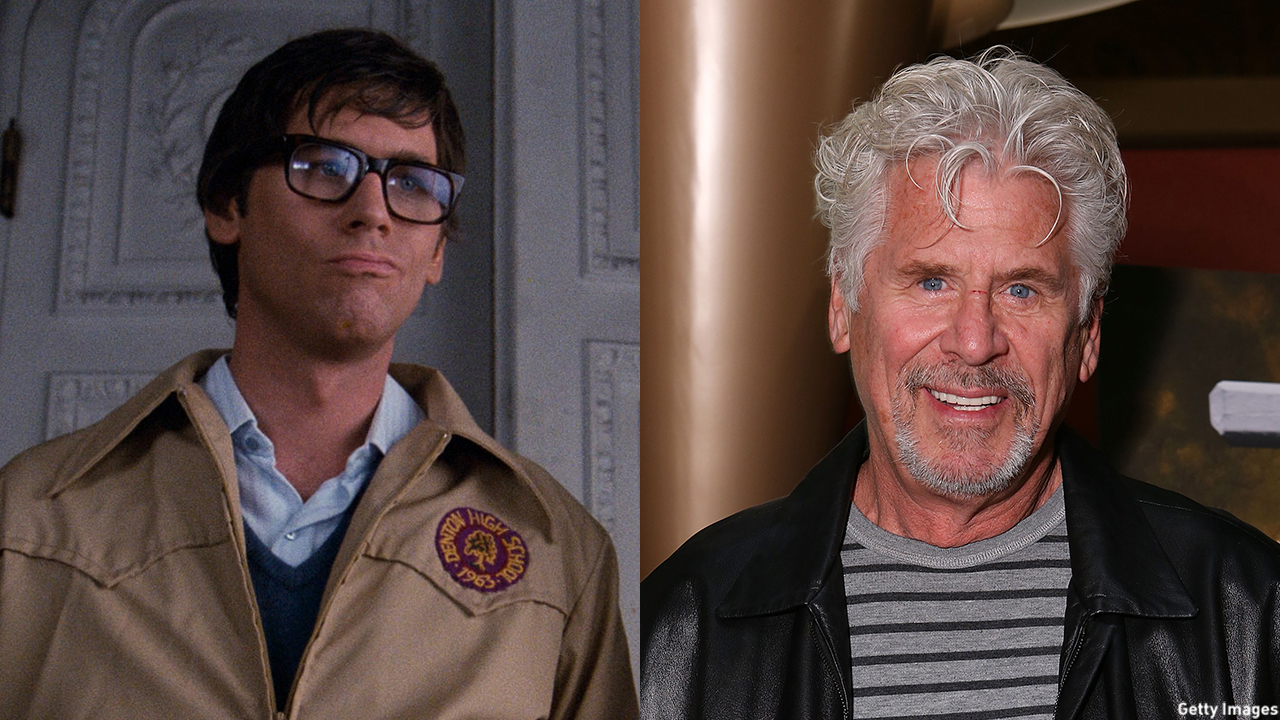 In the Rocky Horror film, Barry Bostwick took on the role of doting boyfriend Brad Majors. You may remember Bostwick as the good-hearted but slightly clueless mayor from the political sitcom Spin City, starring opposite Michael J. Fox (1996-2002). Speeding up to more current roles, you may have spotted Bostwick in two episodes of Scandal in 2013. Also in 2013, he appeared in Masters of Sex and Psych. He was a regular on the sitcom Cougar Town from 2010 to 2014. In 2015 he made a guest appearance in CSI: Crime Scene Investigation. He's set to star in the 2016 film Range 15, opposite William Shatner.
4. Peter Hinwood (Rocky Horror)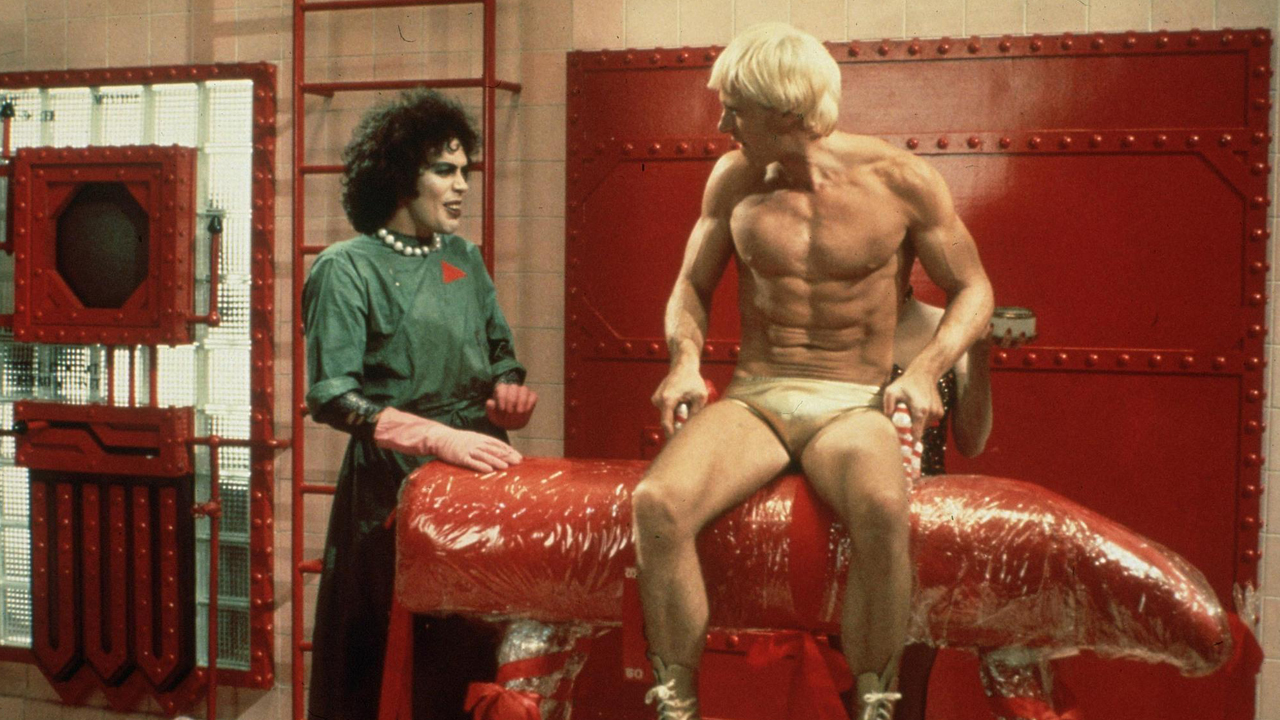 Peter Hinwood took on the role of Dr. Frank N. Furter's blonde bombshell of a creation Rocky. His last acting role was in 1976, appearing in the period film Sebastiane. In an interview in 2000, Hinwood told People magazine that acting wasn't really his thing, and he preferred a quiet life. Since leaving the spotlight he's worked as an antiques dealer in London. This Pinterest page has some examples from his collection.
5. Patricia Quinn (Magenta)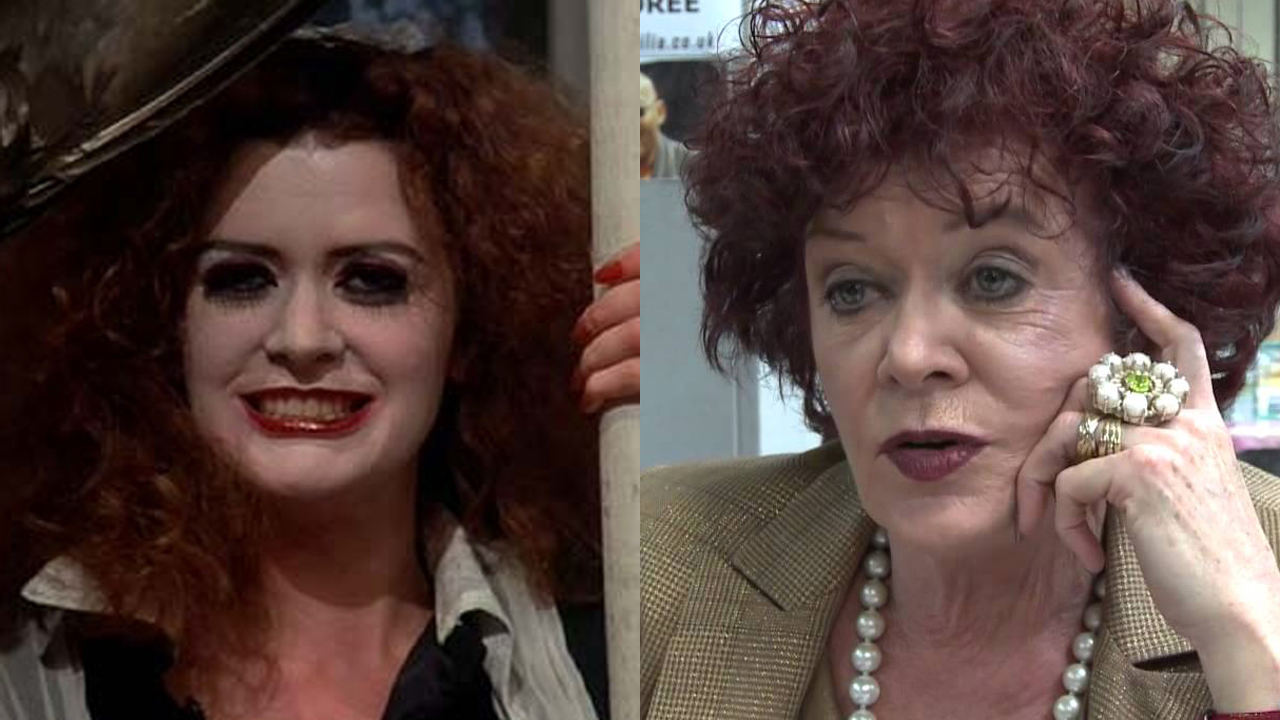 Patricia Quinn took on the role of the maid Magenta. She starred opposite Gemma Arterton in the 2010 romantic comedy Tamara Drewe. Also in 2010, she took on the role of Madam Ruth in Mary Horror (no relation to Rocky). In 2012 she starred in Rob Zombie's The Lords of Salem. Here she is talking about working with Mr. Zombie:
6. Richard O'Brien (Riff Raff)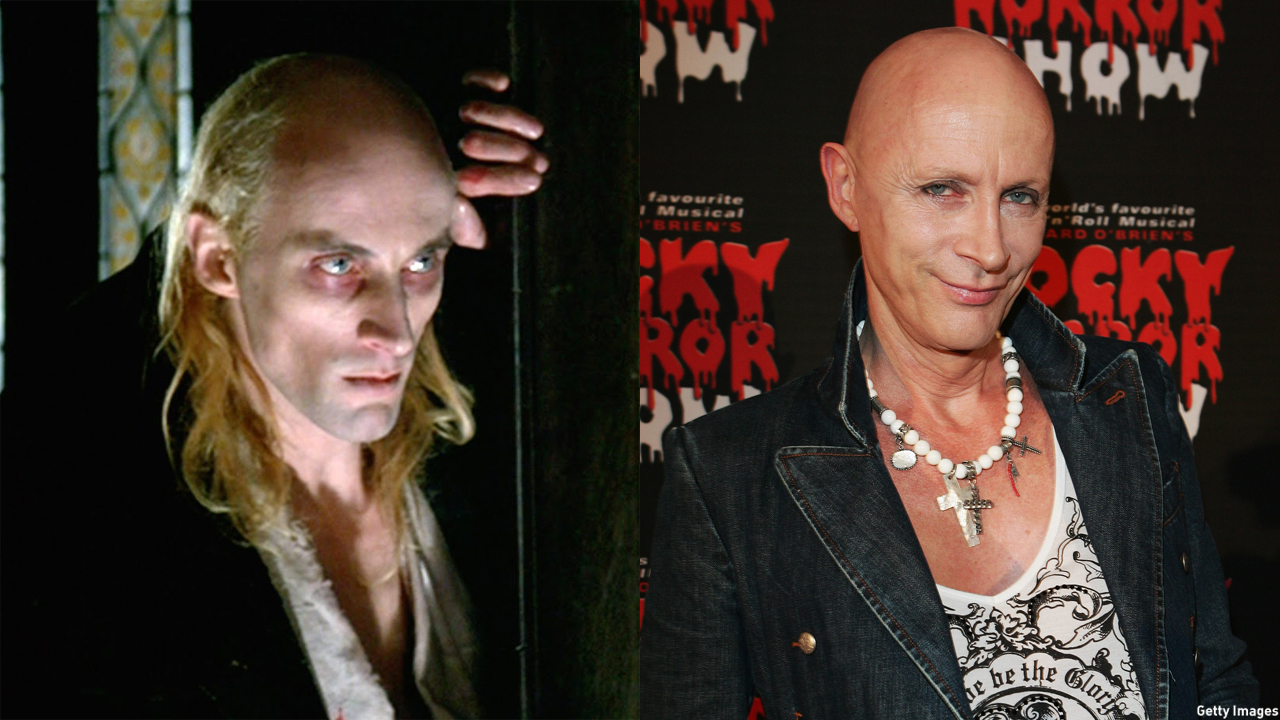 Richard O'Brien is the creator of the film and also starred as Riff Raff the handyman. The British actor starred in the 2009 film Night Train, opposite Danny Glover, Leelee Sobieski, and Steve Zahn. If you missed him, he portrayed Mrs. Froy. He leant his voice to the animated series Phineas and Ferb from 2007 to 2014. And now, O'Brien is narrating the British stage performance of The Rocky Horror Show.
7. Nell Campbell (Columbia)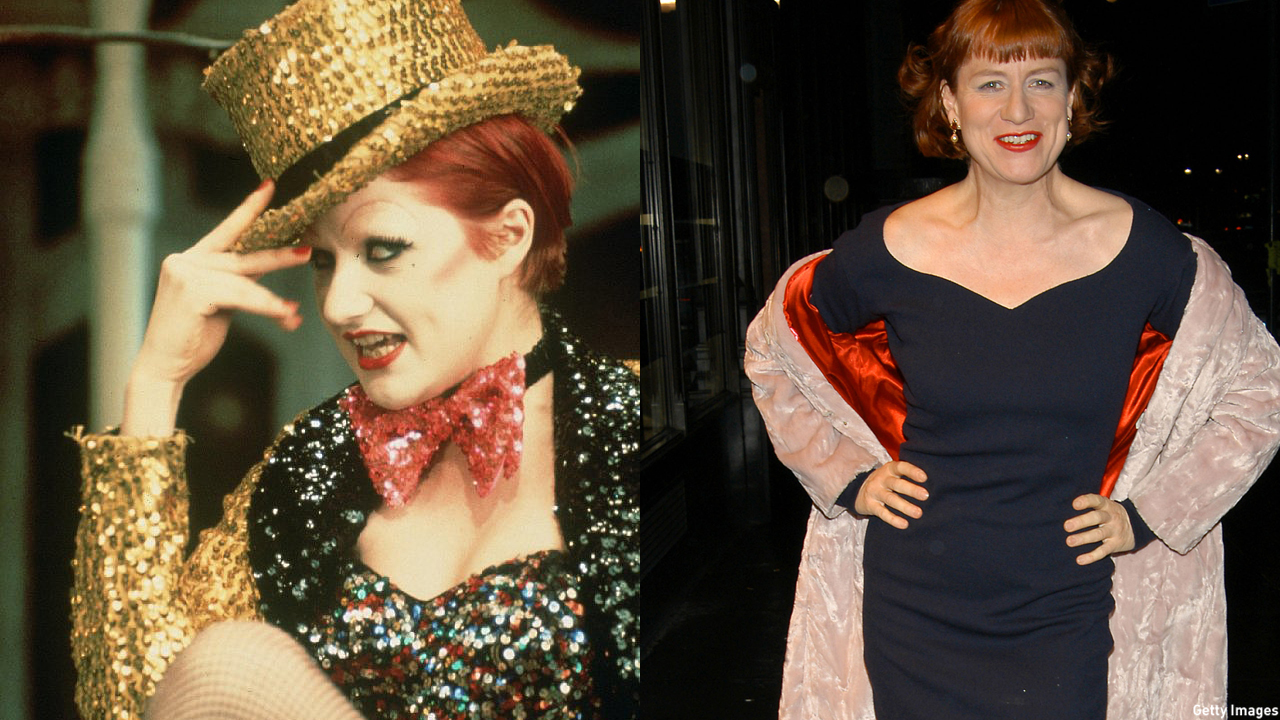 Nell Campbell took on the role Columbia, a groupie with a shocking red pixie cut. Coincidentally, or not so coincidentally, Campbell took on the role of a groupie again in 1982's Pink Floyd the Wall. In more recent years she's taken on smaller roles in Joe Gould's Secret (2000), Intern (2000) and the TV series Rake (2010).
8. Meat Loaf (Ex-Delivery Boy)
Meat Loaf starred as Eddie, the ex-delivery boy and partial brain donor to Rocky. Meat Loaf, whose actual name is Marvin Lee Aday, is both an actor and musician. He made a guest appearance in Glee's 2010 episode "The Rocky Horror Glee Show." You may have spotted him in the 2011 film Absolute Killers, opposite Edward Furlong. In 2013 he starred in the film The Moment with Jennifer Jason Leigh. In 2013 he appeared in the film All American Christmas Carol. While we're sure Meat Loaf never suffers from this, he did star in the horror-musical Stage Fright in 2014, opposite Minnie Driver.
Are you excited for the next Rocky Horror Show? 
See More:
Brit Binge Watching: Six British Horror Flicks Available Online
Classic British Series 'The Saint' to Get a Modern Reboot
Who's British on American Fall TV?
Read More
Filed Under: