It's been 15 years since seeing Charlie Hunnam, Aidan Gillen and Craig Kelly make their way through Manchester, England's gay scene in Russell T Davies' Queer as Folk (1999-2000). Hunnam may have passed on the lead in Fifty Shades of Grey, but that hasn't slowed him down, we can look for him in this weekend's premiere (October 16) of Crimson Peak, opposite Tom Hiddleston.
What else are Hunnam and the rest of the gang up to?
1. Charlie Hunnam (Nathan Maloney)
Charlie Hunnam took on the role of 15-year-old Nathan, who hooked up his first night out. As we mentioned above, Hunnam stars in the highly anticipated haunted house story Crimson Peak as Dr. Alan McMichael. You can check out Hunnam in the trailer here. We can look for the Sons of Anarchy star in 2016's adventure film The Lost City of Z, also starring Sienna Miller and Robert Pattinson. He's set to star opposite Jude Law and Katie McGrath in Guy Ritchie's Knights of the Roundtable: King Arthur, also out in 2016.
2. Aidan Gillen (Stuart Jones)
Aidan Gillen portrayed the more seasoned Stuart, who was successful in life and in bed. Gillen has been most recently seen as the dastardly Petyr 'Littlefinger' Baelish in HBO's Game of Thrones. He's been there almost from the start, joining GoT in the third episode of the first season in 2011 and just finished the fifth season this past summer. You may have seen Gillen's face pop up in recent commercials for the sequel to Maze Runner, with him starring in Maze Runner: The Scorch Trials, having just released on September 18. He's set to star in the sci-fi action series Quantum Break as Paul Serene in 2016. The series is a live-action in-game show that goes hand-in-hand with the video game of the same name, according to Digital Spy.
3. Craig Kelly (Vince Tyler)
Craig Kelly took on the role of wingman Vince, who was also crushing on his friend Stuart. Kelly starred in the long-running British soap Coronation Street as Luke Strong in 2009. (He's seen in character in the photo on the right above.) He's made guest appearances on the British series Monroe in 2012 and Moving On in 2013. Kelly does voice-over work too, like in this Nutella commercial from 2013.
4. Denise Black (Hazel Tyler)
Denise Black took on the role of Vince's free-spirited mum Hazel. In 2015, Black reprised her role as Hazel, starring in Davies' series Cucumber. Cucumber and Banana are two separate but overlapping series that revolve around gay life, similar to Queer as Folk. You can take a peek at the rebooted Hazel in the photo above right. In 2013 she took on the role of Joanie Wright in the soap Emmerdale. Her storyline came to an end after one year, but she reprised her role as Wright in 2015. She's had recurring guest appearances on British series like Doctors (2014), Holby City (2014) and Midsomer Dreams (2011).
5. Andy Devine (Bernard Thomas)

Andy Devine's character Bernard Thomas lived with Hazel as her tenant. Devine was last seen on TV in 2011, making guest appearances in Doctors and Monroe. From 1998 through 2010 he starred in Emmerdale as Shadrach Dingle, seen in the above right photo.
6. Esther Hall (Romey Sullivan)
Esther Hall portrayed Romey Sullivan, the mother of Stuart's child. She's pictured in the above left photo with on-screen partner Saira Todd (right). Hall has recently been seen in the 2015 TV series Mount Pleasant as Wanda Lacey. In 2014 she was a regular on the British series Doctors. You may remember her from the HBO series Rome as Lyde, which she starred in from 2005 to 2007. If you need a reminder, she's in character in the above photo right.
7. Antony Cotton (Alexander Perry)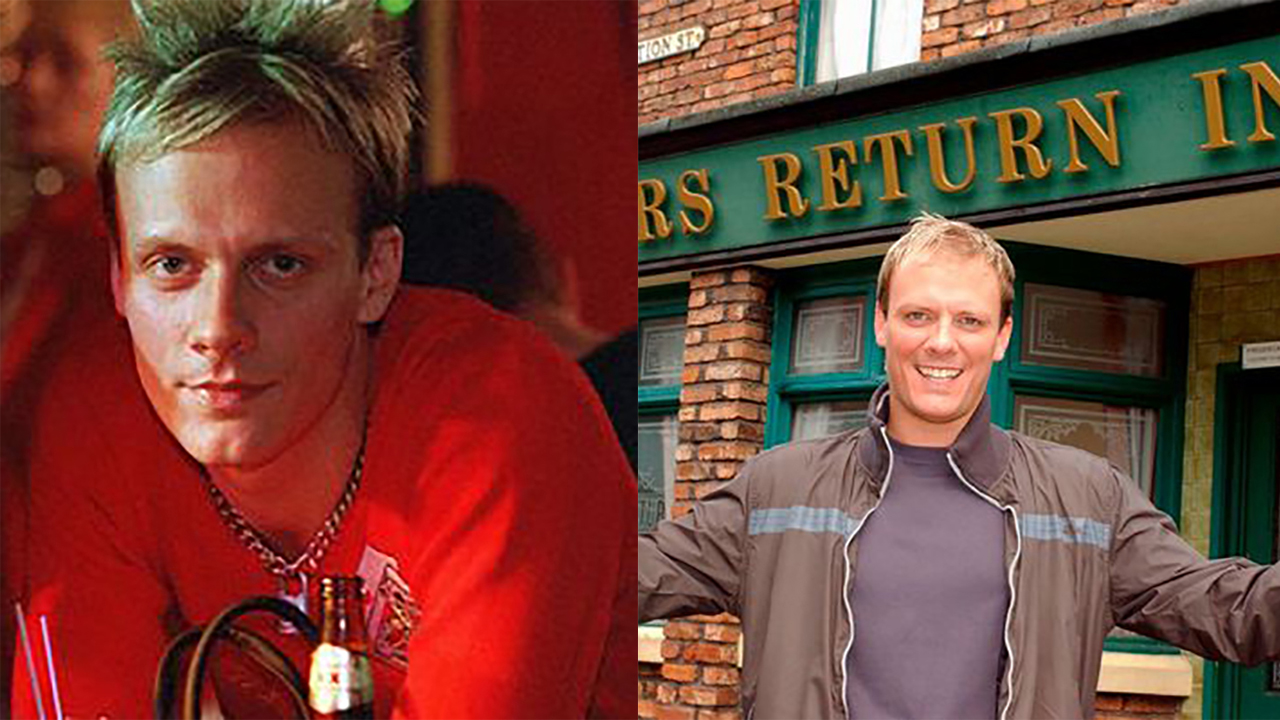 Antony Cotton portrayed a friend of Stuart and Vincent's, hitting the town with the guys. Cotton has had a steady gig starring in Coronation Street as Sean Tully since 2003. He just celebrated the 60th anniversary of British channel ITV with a live Corrie episode in September. You can take a peek at Cotton on set in the above right photo.
Are you going to catch up with Charlie Hunnam this weekend? 
See More:
Bond Girls: Where Are They Now?
BBC's 'Pride and Prejudice': Where Are They Now?
The Cast of 'Torchwood': Where Are They Now?
Read More
Filed Under: