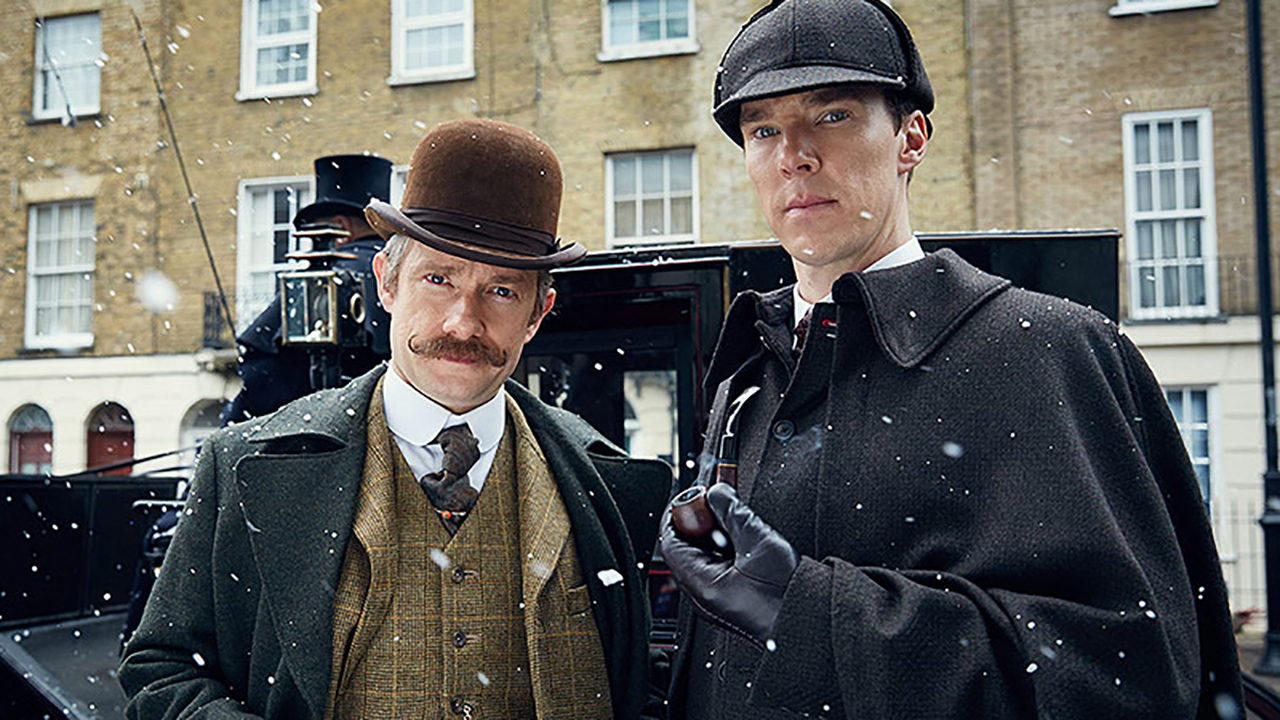 The 90-minute Sherlock special, entitled "The Abominable Bride," will be airing the same day on BBC in the U.K. and on PBS in the U.S., which is a first for the mystery series.
Over the weekend the airdate, January 1, 2016, was announced, along with a new trailer, reports Deadline.
We've already gotten a glimpse of the Victorian episode with a sneak peek over the summer and a look at the first trailer earlier this month.
In the newly released trailer, Benedict Cumberbatch, who portrays Sherlock Holmes, introduces us to the mystery at hand, saying, "The stage is set. The curtain rises. We are ready to begin."
But, begin what? Possibly you can get some more hints from the video below, also featuring Martin Freeman as Dr. John Watson:
If for some reason you have plans on the evening of New Year's Day (aghast), there will an encore airing on January 10.
Or, if you just love it so much, you can watch it twice. It's possible you'll pick up new things when re-watching the Sherlock episode that may have been missed the first time round.
In addition to the television broadcast, the episode will be released in more than 500 U.S. theaters on January 5 and 6 for a two-day special event. The theatrical release will include 20 minutes of extra footage, reports EW. You can purchase tickets online beginning November 6 at FathomEvents.com or through participating box offices.
What do you think of the 19th century setting?
See More: 
WATCH: The Full-Length 'Sherlock' Trailer
WATCH: Teeny-Tiny Teaser Trailer for 'Sherlock's Victorian Special
Personality Quiz: Which Sherlock Holmes are You?
Read More
Filed Under: