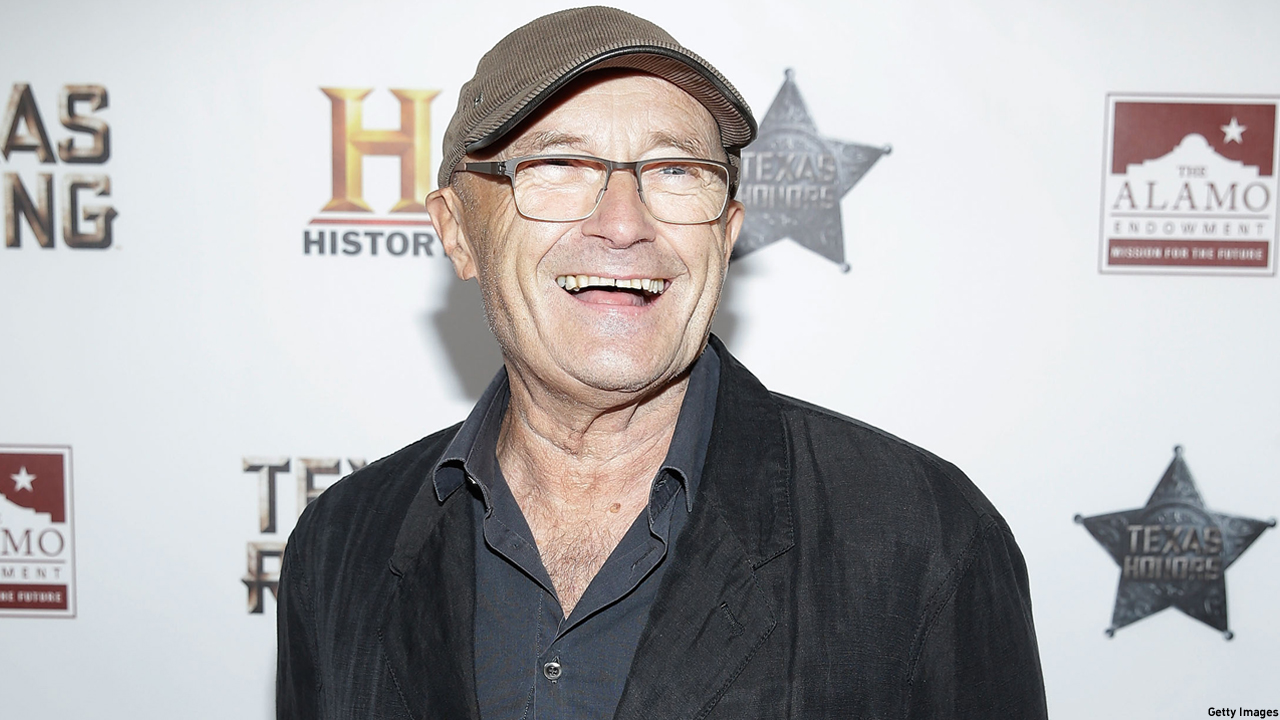 It's not every day that a giant of British music decides to forgo their retirement plans and start recording and releasing fresh music again, after some pretty worrying health issues. But enough about David Bowie. Look! Phil Collins is coming back too!
In an interview with Rolling Stone, Phil, one of the most successful songwriters in music history, announced that he's giving up his twilight years as a bad job and going back to what he does best, writing a comeback album and preparing to tour: "I'm no longer officially retired. The horse is out of the stable and I'm raring to go."
Having abandoned touring to be there for his young children, it seems they are now of an age where he could reconsider his career options: "My kids are now 10 and 14 and they want to see what their dad does. They were in nappies when I was last on the road. They love my music and I'd like to take them out so they can enjoy it."
Seasoned Phil-ophiles will know that some of the reasons for giving up the vocal booth and applause were health-related. He'd lost hearing in his left ear in 2000, drumming on the Genesis reunion tour in 2006 and 2007 had left him with a dislocated vertebra in his neck, which in turn led to nerve damage in his hands, forcing him to give up his beloved drum kit for good. He still kept busy, releasing a Motown covers album Going Back in 2010, but attempts to rehearse a new band last year were cut short as he realized he was in no fit shape to perform.
Endearingly, it seems his decision to start over has as much to do as his fans as his family. There's a series of reissues of his world-shaking solo albums on the way, and if they go down well, that's a positive sign:
"I got very involved in these reissues. We even re-shot all the covers, which was my idea. I'm easily flattered. If people rediscover the old stuff and show interest, it would be silly to not make more music."
He continued: "I don't think I want a very long tour. But I would like to play the stadiums in Australia and the Far East, and that's the only way to do that. But there's a part of me that just wants to do theaters, so we'll see."
See more:
Phil Collins Ending Music Career, Says He Won't Be Missed
Music Roundup: I'm Not a 'Tormented Weirdo,' Says Phil Collins
Left Hander's Day: 6 Southpaw British Rock Stars
Read More
Filed Under: