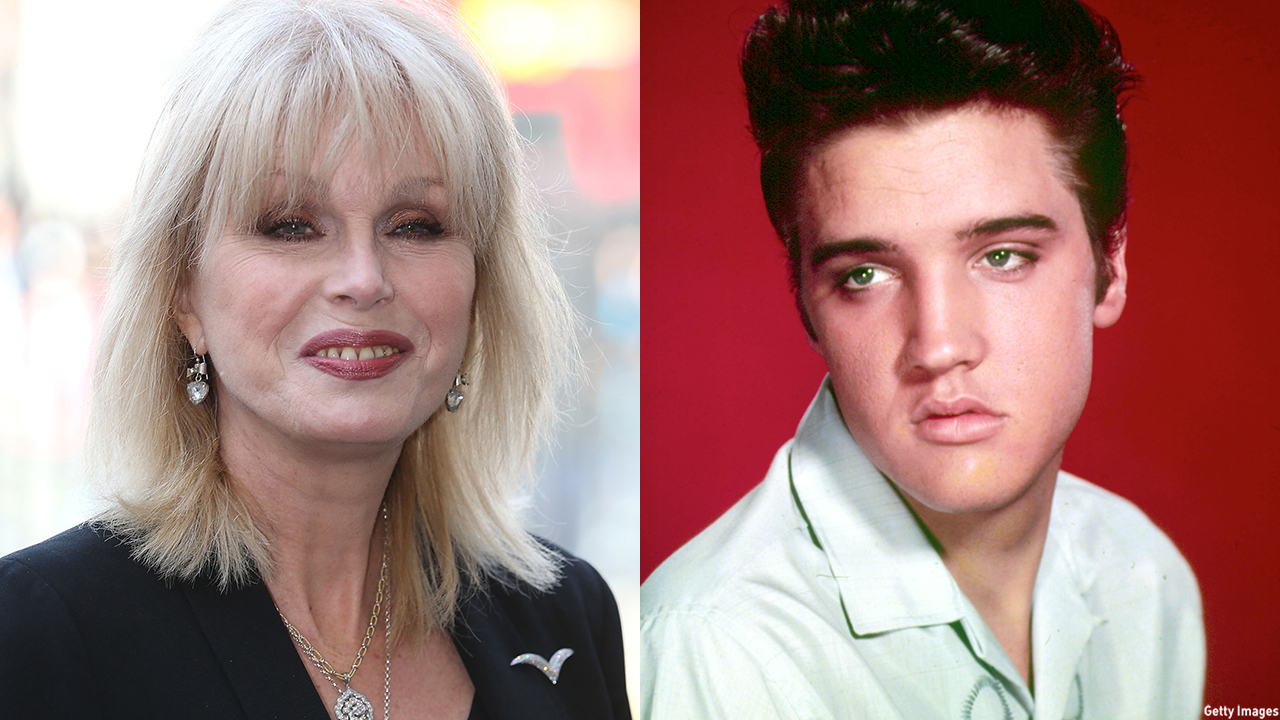 Elvis Presley is one of those people who doesn't need a surname to be recognizable. You just know him by his first name.
Joanna Lumley, whom we know as Patsy from Absolutely Fabulous among other roles, was introduced to his music as a young girl growing up in England.
Lumley has teamed up with ITV to travel to locations that Elvis left a mark on, including Graceland to meet his former wife Priscilla Presley.
The British actress describes what it was like first hearing his music, saying, "I'd never heard anything like that, and what a magic voice he had. Back then I hadn't seen a film of Elvis in action because I didn't have a television. But I remember seeing a photograph with his slick of hair and just falling in love," reports Radio Times.
Lumley being her fabulous self got to know Elvis a little better through the eyes of Priscilla. She describes meeting Priscilla for the first time, saying, "I just loved her, the lucky lady who'd married Elvis. Think of Linda McCartney and multiply it by a million."
Not only is Lumley a fan of the American royal, affectionately known as the King of Rock and Roll, but so did Patsy (we didn't think Patsy cared for anyone besides Edina). She describes her Ab Fab character's adoration, saying, "Patsy, like me, adores Elvis! He's always been her man. I observed that Elvis never gave a big smiley grin, just a small one with raised lip on the side, so that's what I gave Patsy because it was just so cool."
We never thought about it, but yes, Patsy does have that Elvis snarl.
She goes on to talk about Elvis's influence on Patsy, saying, "Plus, she lowers her voice like Elvis when she's happy, too. I love it."
Oh, yes, we did slightly pick up on that move.
Priscilla took Lumley on a tour of Graceland, which Lumley deems the second most important house in the U.S. following the White House in D.C.
Lumley describes her experience, saying, "Going around it with Priscilla and hearing her stories, I really got a sense of what it must have been like back then."
She also had the opportunity to visit Tupelo, MS, where Elvis was born and Sun Studio in Memphis, TN, where the icon-to-be recorded his first album.
Lumley chooses not to dwell on his later years leading up to his death, not believing that was the real Elvis.
It sounds like an amazing experience, and we get to share it with her in the documentary Joanna Lumley: Elvis and Me.
This isn't Lumley's first trip to the rodeo; she's done earlier travel documentaries like touring the Nile and Greece, which are currently available on Acorn TV.
Are you a fan of Elvis?
See More:
'Ab Fab' 23 Years Later: Where Are They Now?
First Look: 'Ab Fab: The Movie' Has Begun Filming
How to Dress Like the Ab Fab Ladies…
Read More
Filed Under: