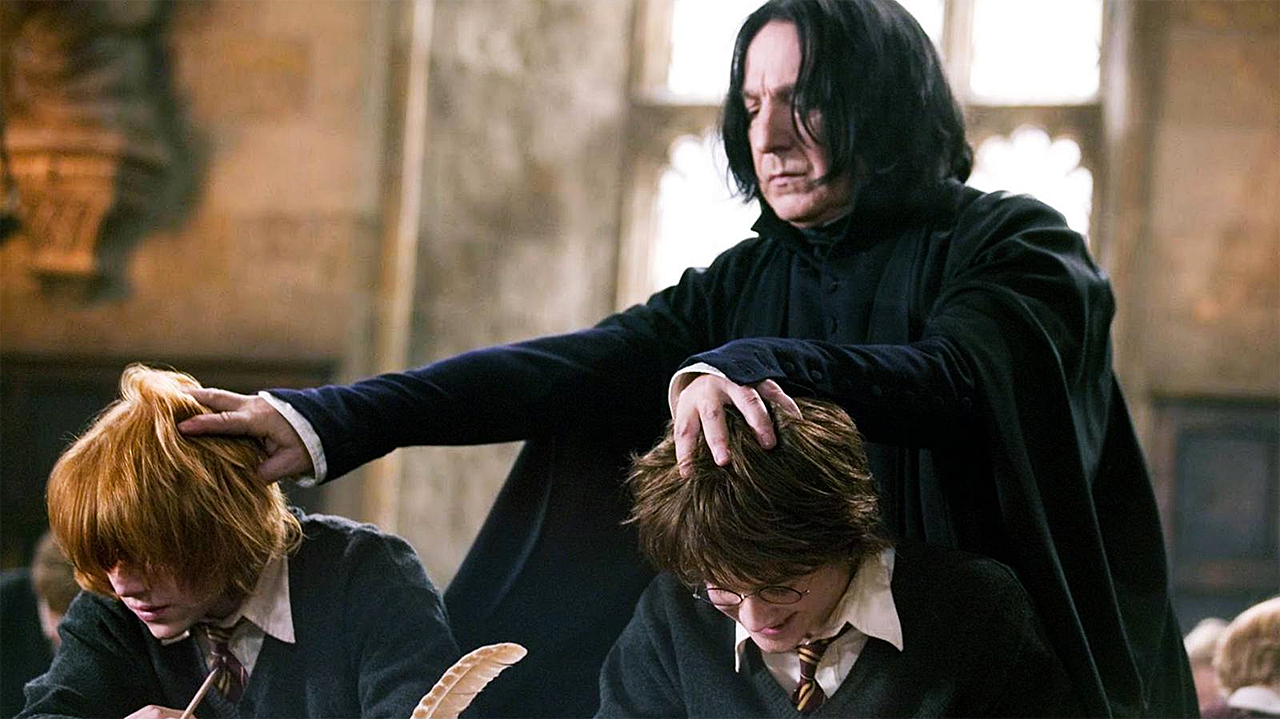 Poor Severus Snape. Having been handed the least pleasant of tasks throughout the entire Harry Potter story arc, one in which he was forced by poor circumstance to act against his own finer feelings and present himself in a less-than-attractive light, it seems that even his creator struggles to find something nice to say about him.
J.K. Rowling was recently answering Twitter questions and fan theories in her Twitter feed, and having fended off a couple of left-field suggestions, she was asked what the former potions master at Hogwarts smelled like. She immediately nailed his musty odor, which may partly explain why he struggled to gain and maintain friendships:
@jk_rowling what does snape smell like?

— ️ (@HEIROFSLYTHERlN) October 2, 2015
Bitterness and old shoes. https://t.co/sbTLoPLDpj — J.K. Rowling (@jk_rowling) October 2, 2015
Of course the fun with a fantasy environment in which anything can happen is that fans tend to run off with your best characters and plot ideas and come back with theories and patterns that you never intended, like the idea that Ron Weasley is actually Dumbledore from the future:
Dear @jk_rowling: Ron is a time-traveling Dumbledore — fact or theory?

— Samantha (@geekdarlings) October 2, 2015
False theory. https://t.co/c89Erq9hnD — J.K. Rowling (@jk_rowling) October 2, 2015
Or that the precious Malfoy blood had been tainted with lycanthropy:
@jk_rowling There's. Another theory that Draco Malfoy is a werewolf fact or fiction?

— Abbi (@Riverfeather207) October 2, 2015
I've never seen that one before. Draco definitely isn't a werewolf (and Snape's not a vampire). https://t.co/TSliADJvyi — J.K. Rowling (@jk_rowling) October 2, 2015
Ah but what if it's the other way around? Dracola, anyone?
See more: BBC Adapting J.K. Rowling Detective Stories, Other Shows Unveiled
J.K. Rowling Stupefies Fans with Voldemort Revelation
Get to Know J.K. Rowling with 50 Quotes
J.K. Rowling Explains the Alchemy of Dumbledore and Hagrid
Read More
Filed Under: