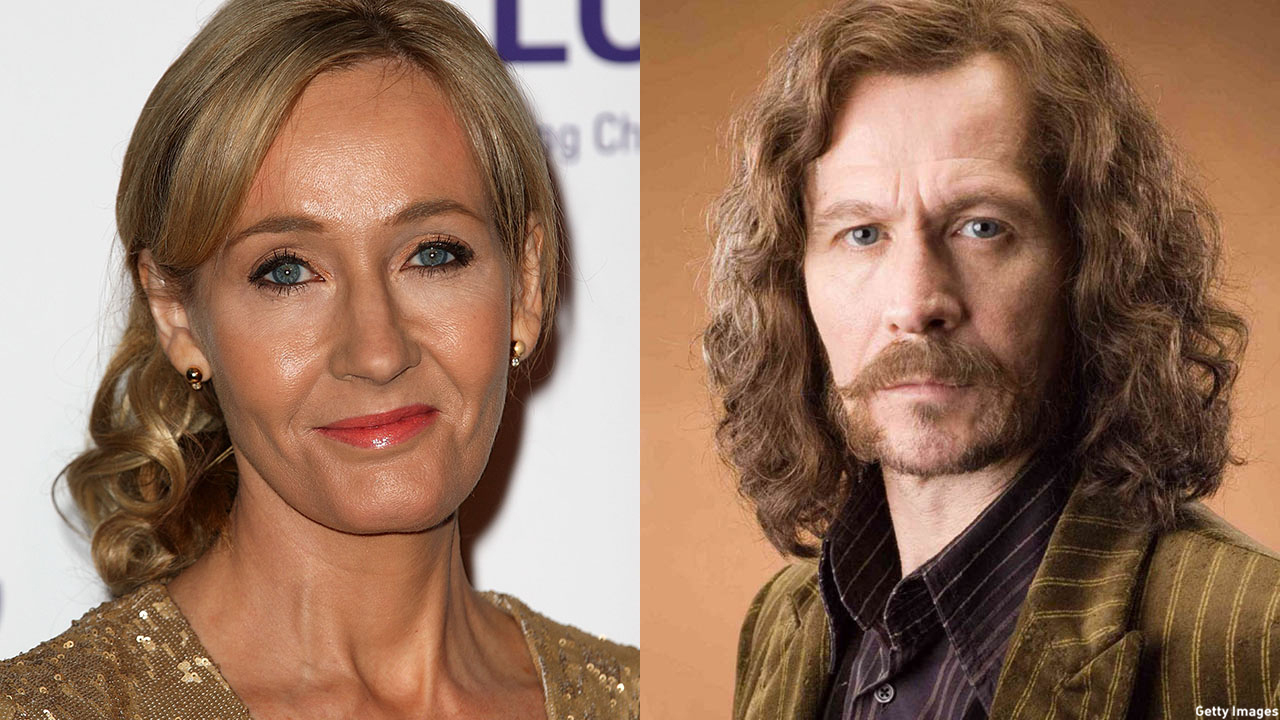 Harry Potter author J.K. Rowling had a bit of fun over the weekend, cheering on her favorite rugby team, reports RadioTimes.
Rowling took to Twitter, as she does, promising fans a reward if they were to tweet in favor of the Scottish rugby team by including #AsOne:
Off to Newcastle for #SAMvSCO and if lots of you tweet #AsOne to support Scotland, you can have Sirius's birthday! #RugbyWorldCup

— J.K. Rowling (@jk_rowling) October 10, 2015
People had just been asking about Sirius Black's birthday earlier in the week, when Rowling mistakenly tagged the wrong Robert Galbraith:
Apologies @RobertGalbraith, whom I tagged instead of @RGalbraith! Please stop asking him when Sirius Black's birthday is. He doesn't know.

— J.K. Rowling (@jk_rowling) October 8, 2015
With so much interest in Black's birthday, Rowling turned her Twitter gaffe around quickly, resulting in users' support for Scotland rugby:
Don't know about others but we potterheads will surely trend this! #AsOne https://t.co/v12lTZHi2Y

— Emily | HBD Sirius (@We_loveU_Potter) October 10, 2015
Challenge accepted, @jk_rowling! #AsOne

— Potterish (@potterish) October 10, 2015
Scotland will win but Samoa will catch the snitch… #AsOne @jk_rowling

— Hogwarts Logic (@HogwartsLogic) October 10, 2015
@jk_rowling I don't particularly like rugby, but I've got a Scottish name and that's good enough for me #AsOne

— Alistair Coleman (@scaryduck) October 10, 2015
https://twitter.com/JoRowlingNet/status/652830625238487040
Rowling admitted to a bit of trickery:
@jk_rowling @HelenMilburn @JournoStephen more like Sirius Blackmail

— Vic (@Hinny_Potter) October 10, 2015
It may have even been a spell:
Imperius curse, obviously. https://t.co/m4z4QwwRBI

— J.K. Rowling (@jk_rowling) October 10, 2015
After all of the tweeting and back and forth, Scotland did win, resulting in the reveal of the much talked-about day:
WE WON!!!!!! And Sirius Black was born on the 3rd of November xxxxxxxx

— J.K. Rowling (@jk_rowling) October 10, 2015
Any gift ideas? 
See More: 
J.K. Rowling Makes Mistakes, Too
J.K. Rowling: Snape Smells of 'Bitterness and Old Shoes'
'Harry Potter' Fans Leave Socks to Free Dobby
Read More
Filed Under: