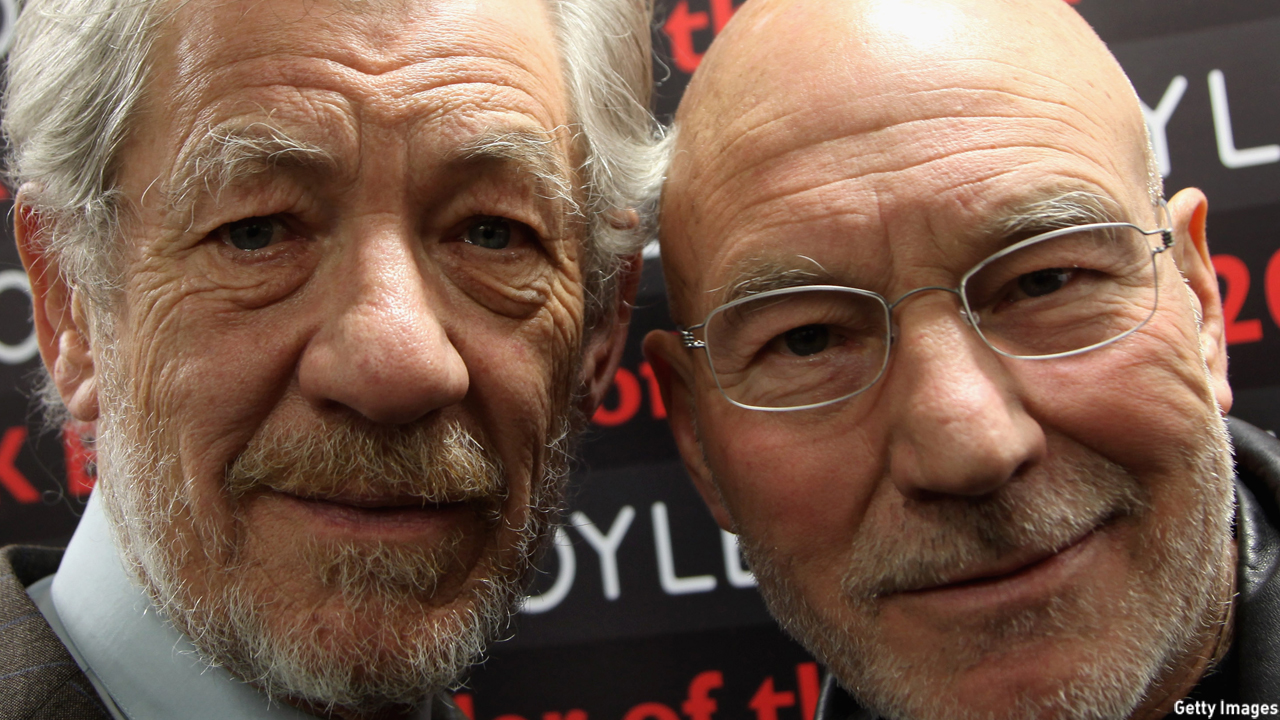 They may have one of the most harmonious and mutually supportive friendships in show business, but that doesn't meant that Sirs Ian McKellen and Patrick Stewart are above making the odd mistake with one another.
For example, in an interview with the BBC, Sir Ian revealed that he had actively advised his friend to turn down the role that boosted his career (literally) into stratospheric levels and beyond, namely that of Captain Jean Luc Picard in Star Trek: The Next Generation.
This moment of revelation came in a conversation about Sir Ian's latest project, a TV adaptation of Ronald Harwood's The Dresser, also starring Sir Anthony Hopkins and Sarah Lancashire, which is on British screens this weekend:
When discussing their various larks—including reciting Taylor Swift lyrics—Ian was asked if Patrick had seen and approved The Dresser, and this was his reply:
"Patrick has seen The Dresser and has been extremely complimentary about it. Which is kind because I am the man, the only person, who advised him not to take a seven year contract with Star Trek. I think he has forgiven me. Well, he's proved that I was an idiot!"
See more:
WATCH: Sir Ian McKellen Shines as the Aging Sherlock Holmes
Photo Gallery: Sir Ian McKellen Throughout the Years
Sirs Patrick Stewart and Ian McKellen Lock Lips at 'Mr. Holmes' Premiere
Personality Quiz: Which Sherlock Holmes are You?
Read More
Filed Under: