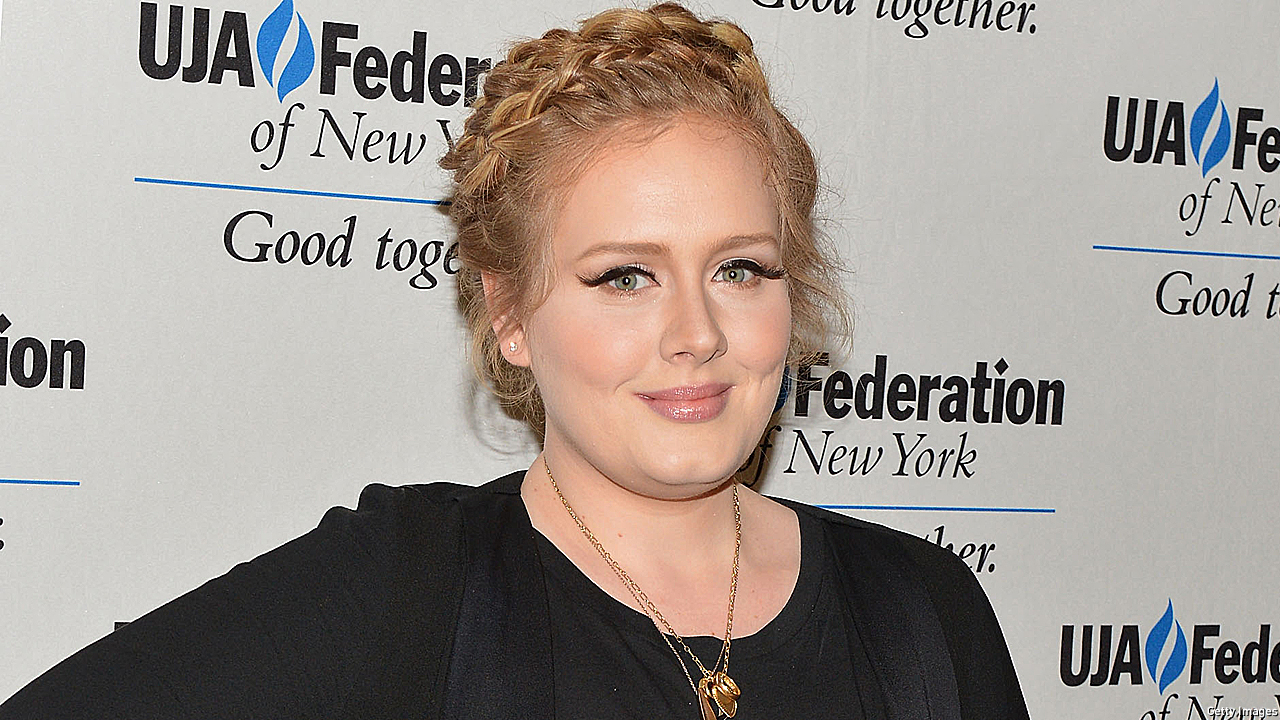 We all knew Adele was working on her third album and that it was due out quite soon, but as yet release dates, musical snippets and further details have been conspicuous by their absence. Or rather they had been…
During a commercial break in the British edition of The X Factor, a 30-second commercial appeared, with just a black screen, some text, a dramatically unveiled ellipsis and a very, very familiar voice indeed.
YES. ADELE. I think we all needed this @OfficialAdele. #Feels pic.twitter.com/4VyW9yngY6

— Mikey Piff (@MikeyPiff) October 18, 2015
It's quite a moment. Shorn of the surprise context, it might not seem quite as bewitching, but for a television to suddenly start talking directly to its audience in the voice of one of Britain's greatest pop stars, and for that voice to slowly address their absence from your life, with agonizing slowness… well, you can see why people at home will have entered into a kind of mesmeric trance trying to work out exactly what the correct response should be:
"Hello, it's me."
Uh, hello? How are y-
"I was wondering if after all these years…"
Has it, er, has it been that long already? Well doesn't time fl-
"…you'd like to meet to go over everything."
It's… I mean I suppose we coul-
"They say that time's supposed to heal ya…"
Wait, it's ADELE! Hello Adele, I haven't heard from you in ag-
"…but I ain't done much healing."
Oh dear. I'm so sorry to hear that. Would you like a cup of tea?
Still, anyone who had put money on her next album being a joy-filled concept piece about the wonders of parenthood will be staring ruefully at a dog-eared betting slip by now.
See more:
WATCH: Adele Gets Her MBE From Prince Charles
Adele's New Waxwork Is Revealed!
Adele vs Joan Rivers: Not Funny
The Curious Case Of Adele's Baby And The Media Blackout
Read More
Filed Under: