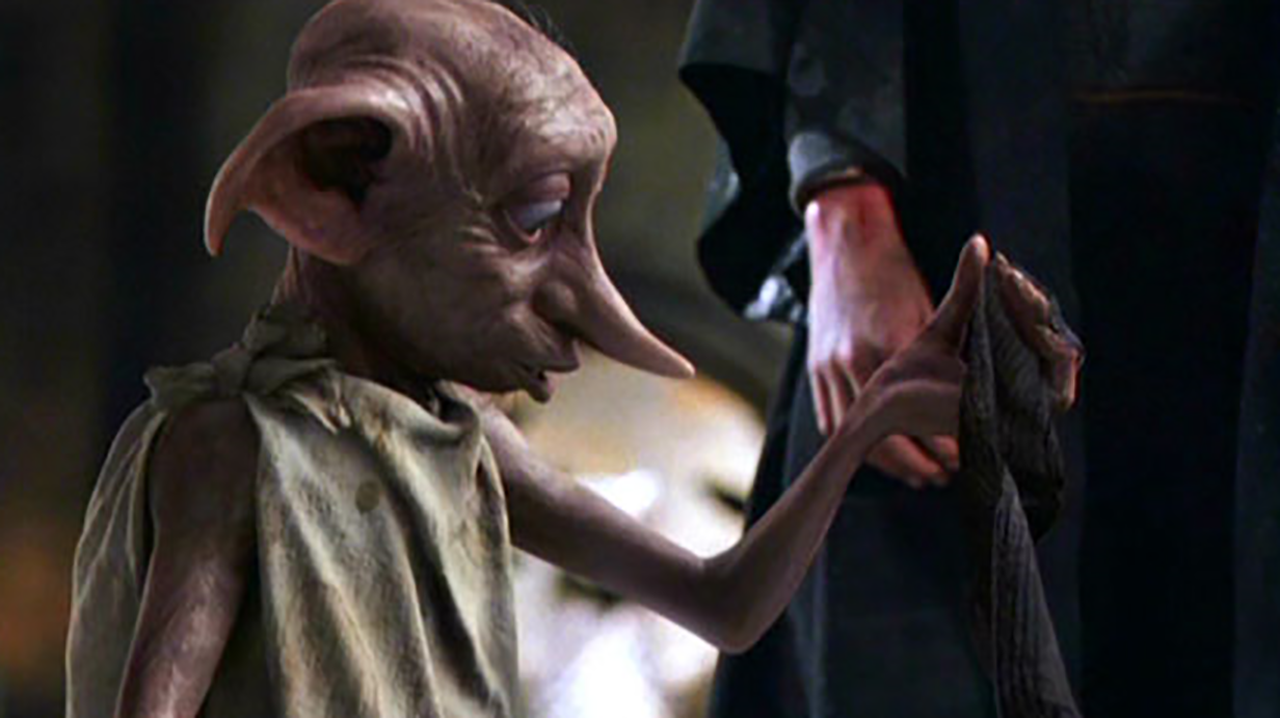 Visitors of the Warner Bros. Harry Potter studio tour in Leavesden, England, aren't fans of Harry's friend Dobby being trapped in a glass case, reports Time.
Some are even draping their socks on the plaque next to Dobby's new home. The socks are meant to free him, pulled from the Harry Potter story line, which explains house-elves can be freed if given an item of clothing.
Hermione (Emma Watson) established the Society for the Promotion of Elfish Welfare, knitting socks in her free time, leaving them about, hoping elves would find them.
We wonder if people are arriving to the London tour with an extra sock to leave for Dobby or taking the one they're wearing right off their foot? Maybe if the sock is worn, and slightly stinky, the Warner Bros. people might be motivated to release Dobby from his case?
Here's a tweet of the kind gesture:
People have been trying to free Dobby at the WB Studio Tour 😢 pic.twitter.com/qTduzDmZvu

— Hogwarts Logic (@HogwartsLogic) September 27, 2015
Even Harry Potter author J.K. Rowling has joined in the fight to free Dobby by retweeting the above.
Poor Dobby, do you think WB will set him free?
See More: 
'Harry Potter' Personality Quiz: To Which Hogwarts House Do You Belong?
Get to Know J.K. Rowling with 50 Quotes
J.K. Rowling Stupefies Fans with Voldemort Revelation
Read More
Filed Under: