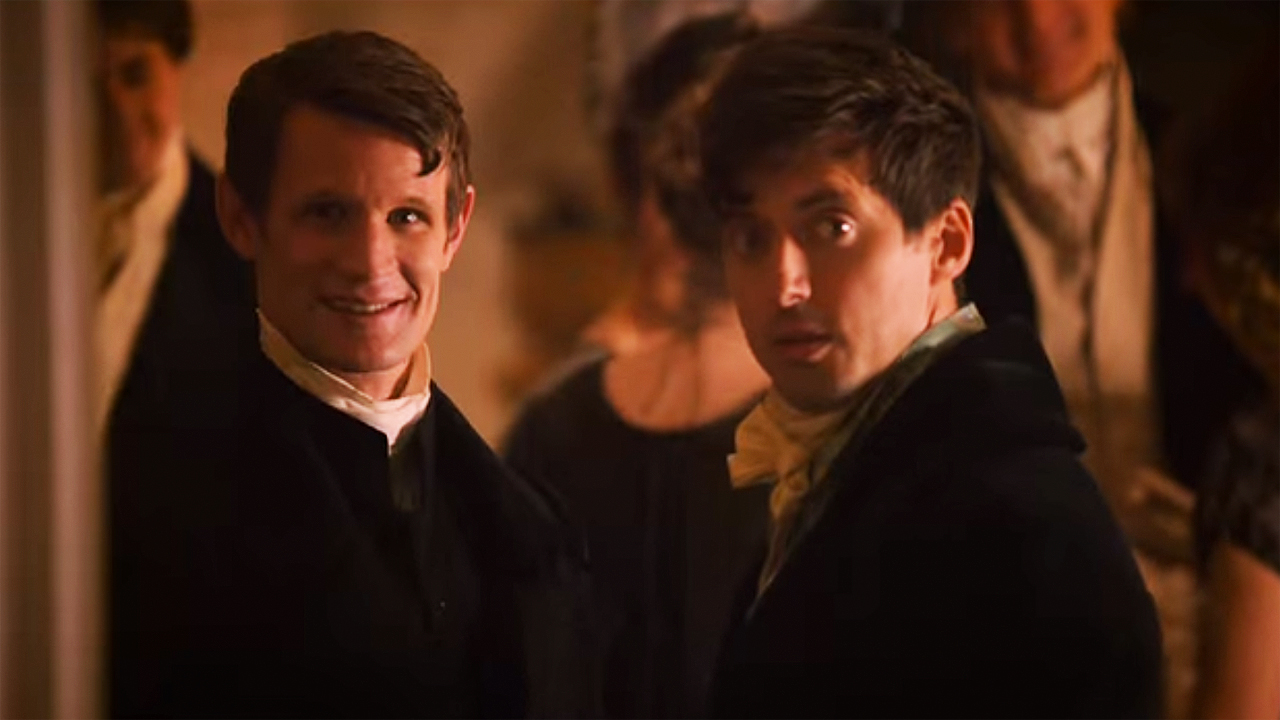 The clip you are about to see comes with two warnings. The first is simply one of carefully-managed expectations, in that any Doctor Who fans desperate to see Matt Smith deliver one of his great monologues, or even talk out loud—in the trailer for Pride and Prejudice and Zombies will be disappointed. In truth he's only in it for a fraction of a second.
But he is there, alongside Lily James (Cinderella), Sam Riley (Maleficent), Lena Headey (Game of Thrones), Jack Huston (Boardwalk Empire), Bella Heathcote (The Rewrite), Douglas Booth (The Riot Club) and Suki Waterhouse (Love, Rosie).
The second warning is about the content, if the title of Pride and Prejudice and Zombies wasn't enough of a giveaway, it should be noted that there are zombies in the middle of a retelling of Pride and Prejudice, and you know how zombies tend to ruin a good dinner party by being all gory and stuff.
Pride and Prejudice and Zombies is in U.S. theaters on February 5.
Read More
Filed Under: