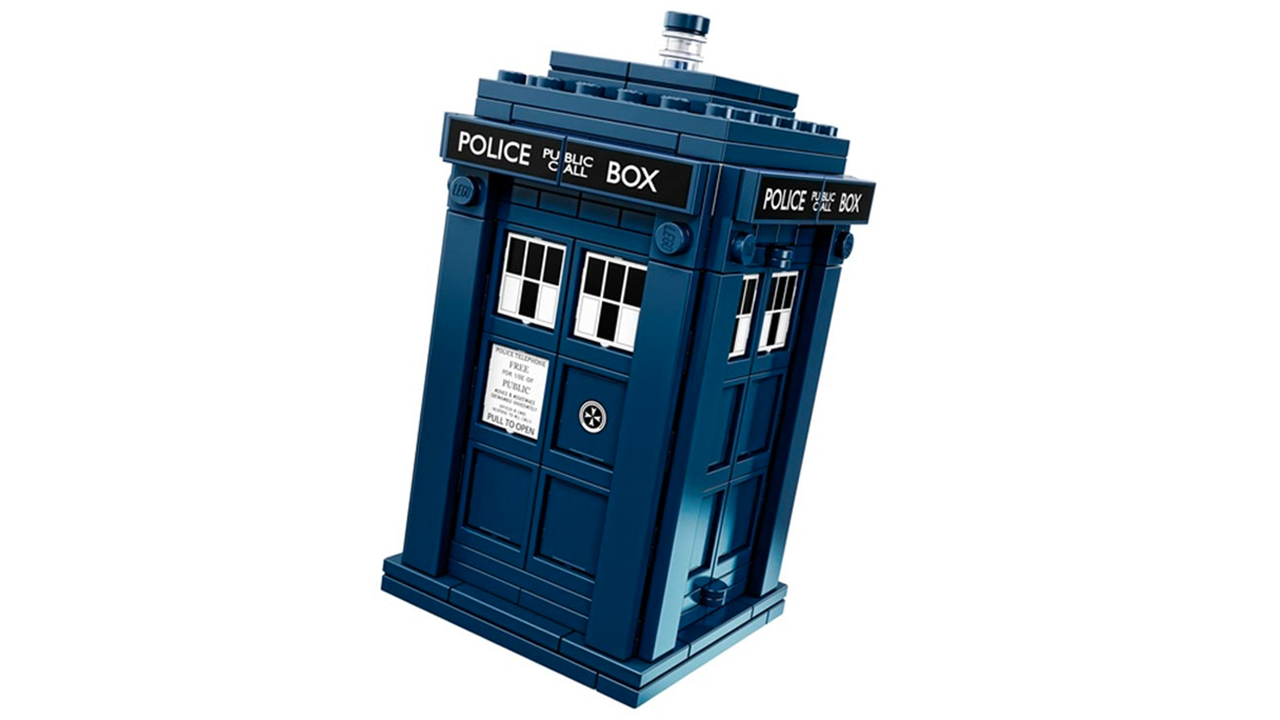 Welcome to this week's Doctor Who's Day Roundup, a TARDIS-ful of temporal trivia that we've picked up from the Internet over the past week in Doctor Who.
And we begin this week with a very constructive announcement on Facebook; the Doctor Who LEGO is GO:
Which was followed very quickly by these photos, showing both the Twelfth Doctor, Clara and two Daleks, with additional Eleventh Doctor and Weeping Angels:
LEGO Ideas Doctor Who set will be available starting December!Construct a stunningly detailed LEGO version of the iconic TARDIS and role-play the Doctor's time-travel adventures!

Posted by LEGO on Tuesday, October 6, 2015
• There's a thorough examination here from Doctor Who: The Fan Show:
Here's what else has been going on in space and time this week:
• "Under The Lake" happened! Here are 10 things you may not know about the story.
• U.S. cable subscribers can watch the episode via AMC.com.
• Here's a quiz, just see if you were paying attention.
• Steven Moffat embraces "the heresy" of the Doctor trading his screwdriver for some sonic sunglasses:
• What if Doctor Who did ghosts under water? Peter Capaldi and Steven Moffat talk to BBC AMERICA about "Under the Lake" and give us a behind-the-scenes peek at the creation of those spooky figures:
• Filming in loads of water can be quite tricky, as this Doctor Who behind-the-scenes extra reveals:
• Actors Sophie Stone, Peter Capaldi and Zaqi Ismail discuss the strength of Cass:
• Peter and Jenna discuss the Doctor's etiquette cue cards:
• And Colin McFarlane shows off his prosthetic forehead:
• Fan artists got to work right away:
• And of course Stuart Manning's Radio Times poster is rather good:
My poster for tonight's spooky #DoctorWho ep Under the Lake, written by @hanniganspiteri, produced by @Abslom_Deek. pic.twitter.com/8R0oad8bZJ

— Stuart Manning (@stuart_manning) October 3, 2015
• The official Doctor Who Instagram revealed some storyboards from the episode:
• And gave us this creepy sight:
• 10 reasons we're excited about the second half, "After the Flood"
• Jenna Coleman was a guest on Conan, and she explained how fans can best enjoy Doctor Who:
• On Twitter, Arthur Darvill and Karen Gillan mourned the three-year anniversary of the death of the Ponds.
• Sir John Hurt will reprise his role as the War Doctor in a 12-part Doctor Who audio series for Big Finish.
• Sean Pertwee told Radio Times it would be "an honor" to play his late father Jon Pertwee's version of the Doctor after a photo of the Gotham star doing Third Doctor cosplay went viral.
• Let's end with a trailer for "Before the Flood," because it's not often we see the Doctor knowing full well that he has to die, knowing how he has to die, and knowing that he has to go through with it (without the aid of the shapeshifting robot from "The Wedding of River Song"), because there are rules:
What happens next? Who knows.
TTFN!
Read More
Filed Under: