Welcome to this week's Doctor Who's Day roundup, a Sontaran fistful of web-based Whovian bits and bobs from the past week, some silly, some serious, and all looking infinitely cool when viewed through a pair of sonic sunglasses.
Before we get into the roundup proper, let's have a momentary round of applause for Karen Gillan, who simply can't let an internet game pass her by. She's done #15SecondShakespeare…
My #15SecondShakespeare thanks @r_jacz and I nominate @imrosemciver and @jenmorrisonlive https://t.co/NjwzCf1FBN

— Karen Gillan (@karengillan) September 23, 2015
…she did the ice bucket challenge as a Power Ranger…
Here is my ALS ice bucket challenge! X https://t.co/W9AgFidGpg

— Karen Gillan (@karengillan) August 28, 2014
…and now she's moved on to dubsmash. If you're unfamiliar with the idea, it's a very simple game in which people film themselves miming to tiny sections of famous songs and put the clips on the web.
So here's this week's Karen moment, in which she gives Simple Minds' "Don't You Forget About Me" a pouty facelift with Patton Oswalt:
Don't forget about me and @pattonoswalt pic.twitter.com/wVUdg88KZc

— Karen Gillan (@karengillan) October 13, 2015
More of this sort of thing, please. And in the meantime, here's what else has been going on in space and time this week:
• New York Comic-Con was blessed with an astonishing parade of Doctor Who cosplayers, including two Osgoods, Adipose in a basket and a young Weeping Angel. If you look to the top right of this picture, past Missy's head, that's not a Dalek, it's part of a bus.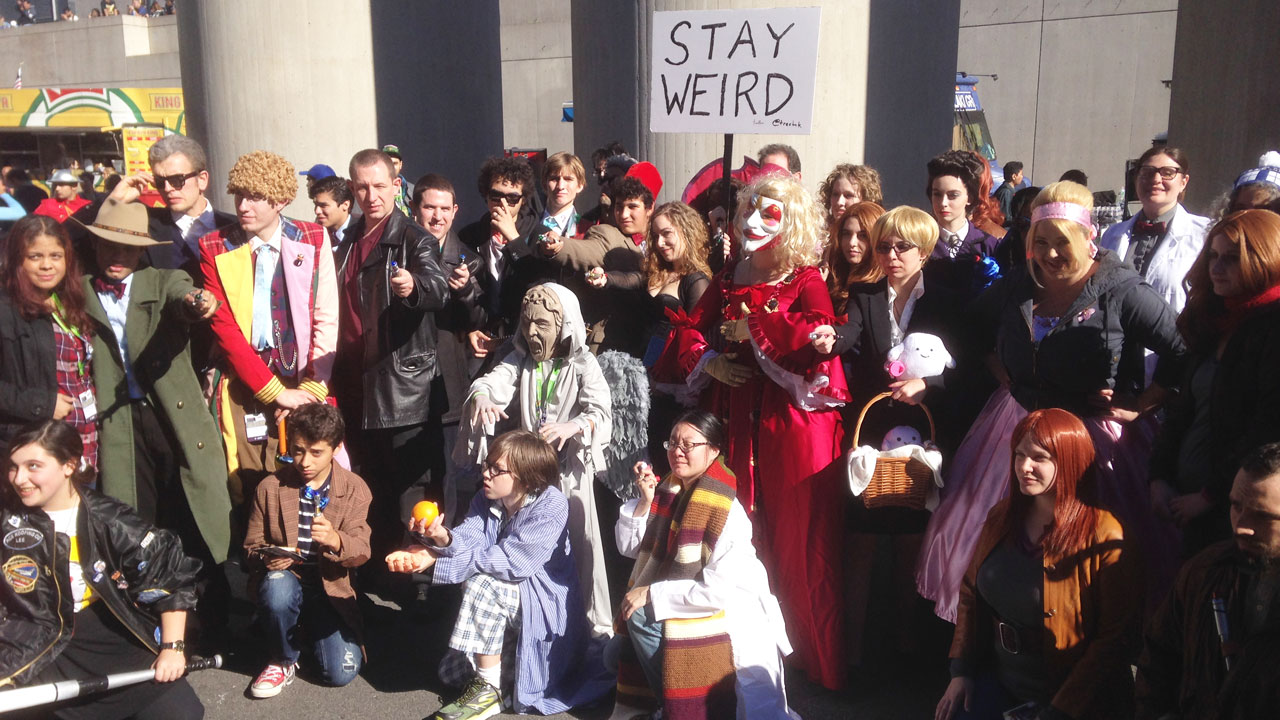 • The Doctor didn't die! "Before The Flood" (which U.S. cable subscribers can watch via AMC.com) arrived with lessons about Beethoven and paradoxes. Here are 10 things you may not know about the episode, including the fact that the Doctor is also really into Haydn, and the origins of the phrase "a good innings."
• Doctor Who had new theme music! A rocked-up metal monster worthy of the arrival of the Fisher King:
• And naturally there's some Tumblr fan art to go with this new rockin' Doctor:
• And even a Minecraft version of the title sequence:
• Stuart Manning created another stunning poster for the Radio Times:
My poster for tonight's #DoctorWho episode Before the Flood, written by @hanniganspiteri and starring @sophieLstone. pic.twitter.com/Jjxi5Q8Dts

— Stuart Manning (@stuart_manning) October 10, 2015
• The Doctor encouraged his audience to "Google" the Bootstrap Paradox, and that is exactly what happened:
Google searches today for Bootstrap paradox from todays #DoctorWho episode. @DoctorWho_BBCA https://t.co/hrNRH2fPZV pic.twitter.com/zWvHzS2iuA

— Corbin Davenport (@corbindavenport) October 11, 2015
• Radio Times explained it too.
• Corey Taylor from Slipknot had a blast lending his scream to the Fisher King:
• The Fisher King is very tall:
• The Sonic Shades get a fairly thorough workover:
• Peter Capaldi describes his favorite scenes:
• And his time as a ghost:
• Paul Kaye on playing Prentis:
• And his favorite memory of classic Who:
• How to walk like a ghost:
• Jenna Coleman and Steven Moffat on what Clara has learned from the Doctor:
• How to make your own ghost costume for Halloween.
• Here's the trailer for this Saturday's new adventure "The Girl Who Died," in which the Vikings are pitted against an invading alien force:
• It features Maisie Williams, and here are some reasons why this a brilliant thing.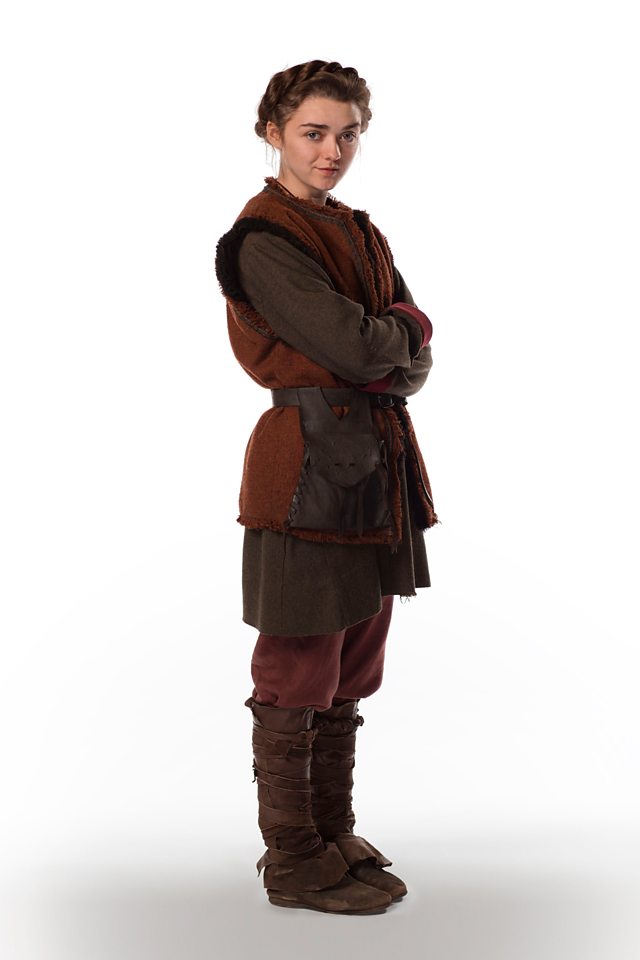 • And an introduction to the story from Peter and Jenna:
• Aw, remember Oswin in "Asylum of the Daleks"?
• Let's finish this week with something any Time Lord would enjoy watching, a Dalek exploding in slow motion, and then putting itself back together backwards, as a trailer of the Doctor Who Festival in London:
TTFN!
Read More
Filed Under: